Work resumes on the Region Express Network
Work has resumed on the construction of the Regional Express Network (GEN), a suburban rail network that will improve train services between Brussels and the towns and villages within a 30km radius of the capital.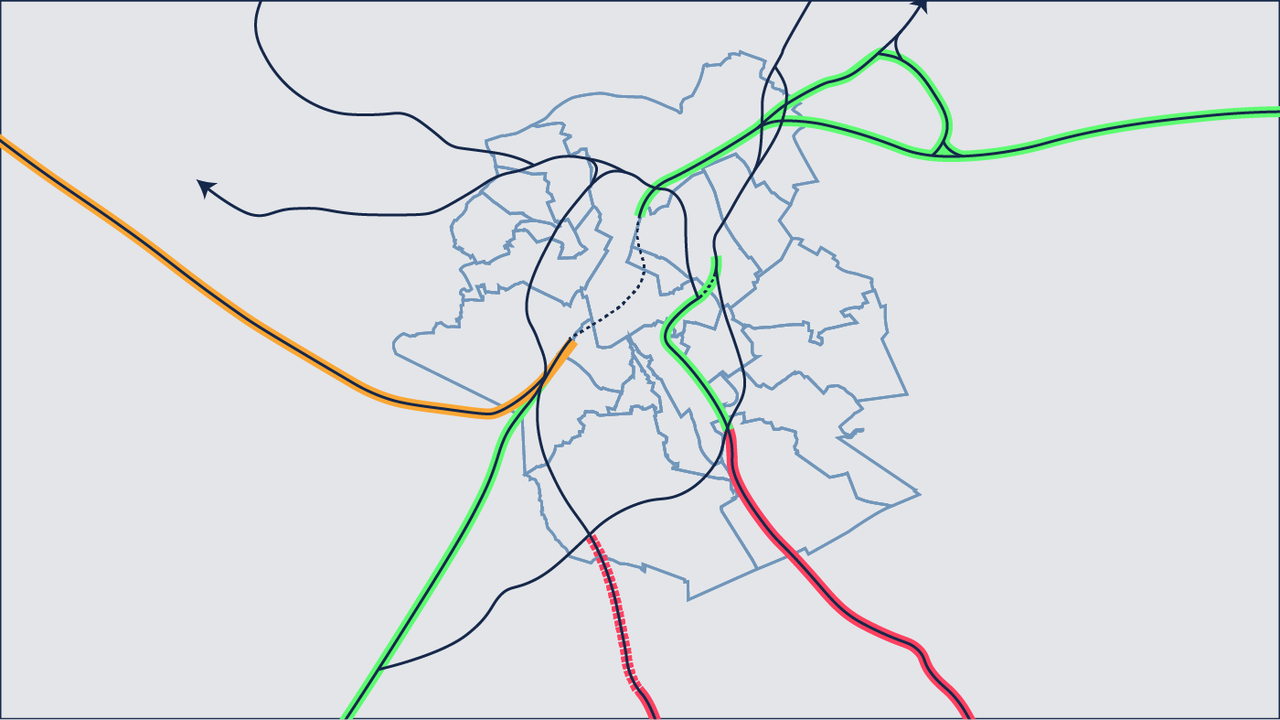 Part of the Regional Express Network is already in use. However, the project's completion has been beset by delays. Over the past three years construction work has been halted due to budgetary constraints.
Today work has resumed again on the upgrading to 4 tracks of the Brussels to Ottignies (Walloon Brabant) line at Hoeilaart in Flemish Brabant.
The Federal Prime Minister Charles Michel and the Federal Transport Minister François Bellot (both Francophone liberal) attended the official resumption of the work at Hoeilaart on Wednesday morning. Last year Mr Bellot announced that he had set aside 1 billion euro to get work on the Regional Express Network going again.
The money will be used to continue the upgrading to four tracks on line 161 between Brussels and Ottignies. Line 124 between Brussels and Nivelles (Walloon Brabant) is also to be upgraded to four track along its entire length. Finally, line 50A between Brussels and Sint-Katherina-Lombeek will be completed.
The company responsible for Belgium's rail infrastructure Infrabel says that the Regional Express Network should be completely in use by 2031.