Magistrates Court for Buizingen rail disaster driver
More than eight years since the Buizingen rail disaster a committal hearing in Brussels has ruled that the train driver, the Belgian rail company NMBS and the company that manages our country's rail infrastructure Infrabel will appear before a magistrate's court.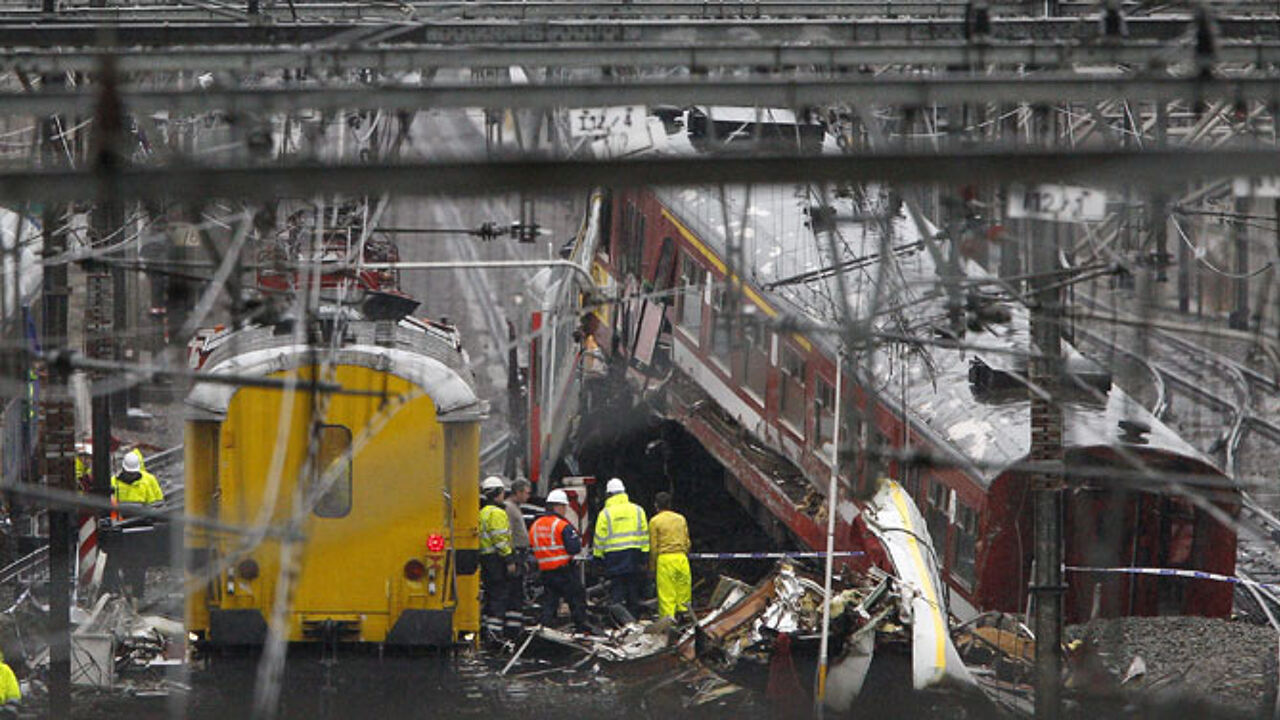 On 15 February 2010 a slow train travelling between Leuven (Flemish Brabant) and Braine-le-Compte (Hainaut) collided with an intercity train that was travelling between Quévrain (Hainaut) and Liège.
19 people died and another 310 people were injured.
The investigation into the accident dragged on for years. The reason being that the technical situation at the scene of the disaster was so complex. This was to the great frustration of the victims and their families.
Now a decision has finally been taken about where the court case will be held. The train driver NMBS and Infrabel will appear before the magistrates' court in Halle.
The investigation has found that it is likely that the train driver went through a signal that was on red. NMBS is being prosecuted as it hadn't equipped its trains with the correct safety systems to prevent the accident. Infrabel is being prosecuted for failing to equip the rail infrastructure with the necessary safety mechanisms.
It is expected that the trial will be able to get under way before the summer. However, it could be delayed still further as the train driver's solicitor's plans to request that the trial be held before a Francophone court as his client is a French-speaker.