Pupils break world washing up record
The pupils of the Heilig Hart & College in the Flemish Brabant town of Halle have broken the world record for washing up. A team of 60 of the school's pupils washed up a total of 1,616 plates, beating the previous world record of 1,106 by a country mile.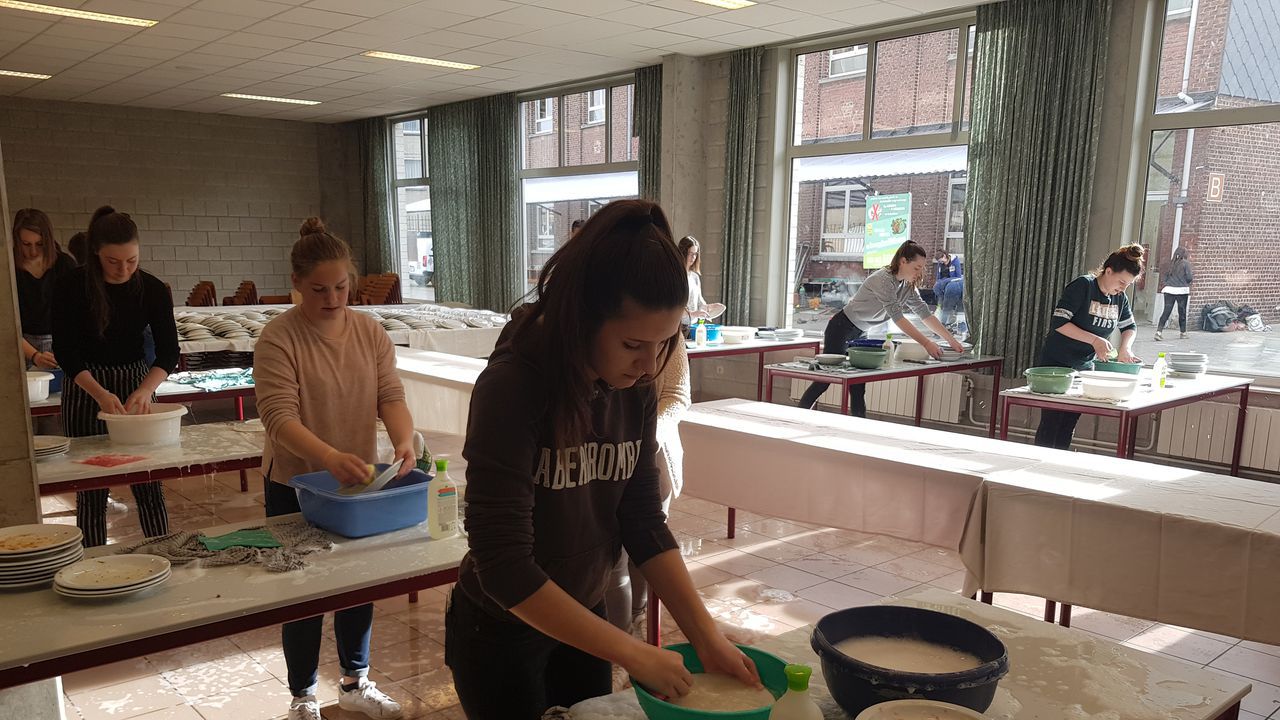 The successful world record attempt was part of a school project about caring for the environment.
Eco-friendly washing up liquid was used throughout by the 60 children that worked in shifts as the rules state that no more than 15 people at a time are allowed to wash up as part of a world record attempt.
Two bailiffs were present to ensure that the rules were followed and to ensure that the new record will appear in the next edition of the Guinness Book of Records. The Bailiffs had to check if the plates were all washed correctly. Just after noon they confirmed that a new record had been set.