Serious accident involving Belgian coach in Germany
A coach driver has been killed and five of his passengers seriously injured in an accident involving a Belgian coach and a lorry on a motorway in the German state of Bavaria. Another 17 people were less seriously injured in the accident on the A3 motorway at Aschaffenburg in the northwest of Bavaria.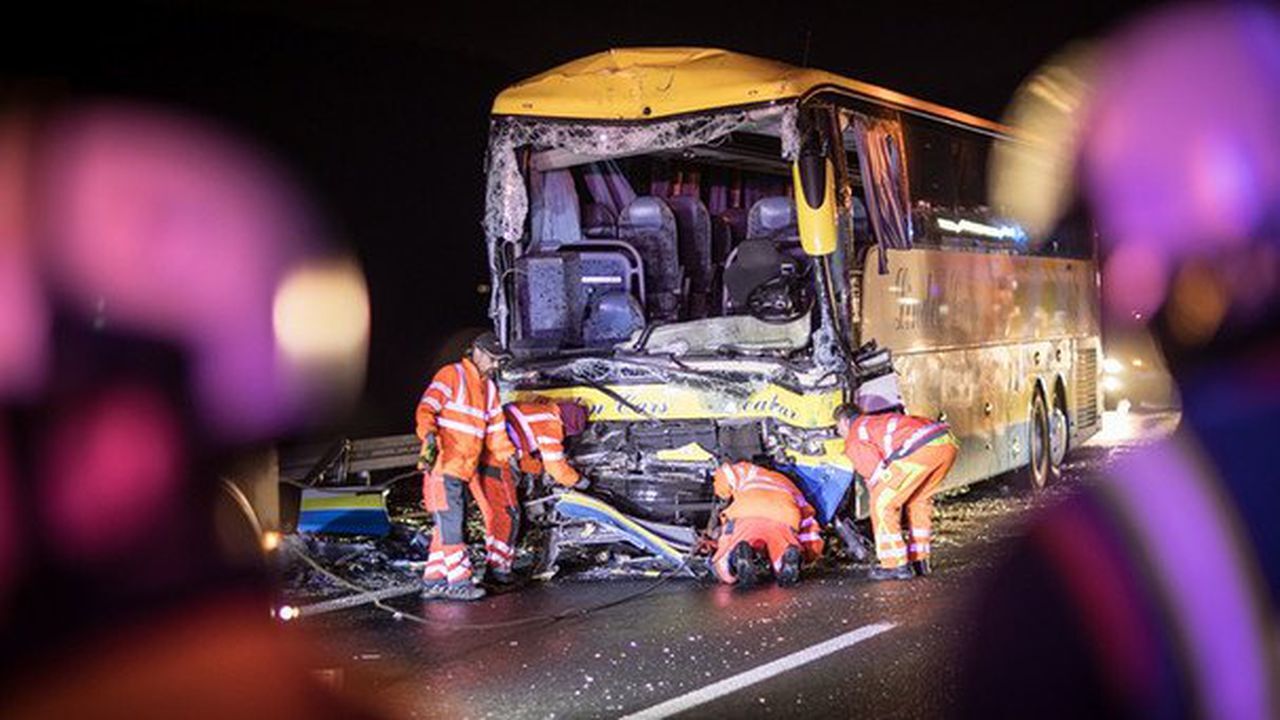 The coach belongs to the Linden Cars coach company from Rotselaar in Flemish Brabant. It was carrying around 40 people that were on their way to their holiday destination on the ski slopes of Austria.
A total of 21 people were injured, 5 of whom seriously. One of those seriously injured is the bus' second driver. A helicopter was deployed to bring those that were seriously injured to hospital.
Those that were slightly injured were treated at the second before being taken by bus to a motorway service area for further treatment.
The lorry driver was uninjured. His truck that was loaded with glass was travelling a low speed on the right-hand lane.
The German media reports that the fact that the passengers were wearing seatbelts prevented meant that the number of those that were seriously injured in accident remained limited. After the accident the motorway was closed in both directions.