"Our wallpaper hangs in the White House"
Our colleagues from VRT Radio 2 East Flanders paid a visit to a wallpaper shop in Ghent where you might be forgiven from believing that time has stood still. Ivan (81) and Marie-Thérèse (78) Priem's shop in the centre of Ghent has changed little over the decades. The shop was opened by the Priems' parents with a little help from their grandfather back in 1927. Their father was an officers of long distance ships who decided that he had had enough of the high seas after a bad experience sailing around Cape Horn.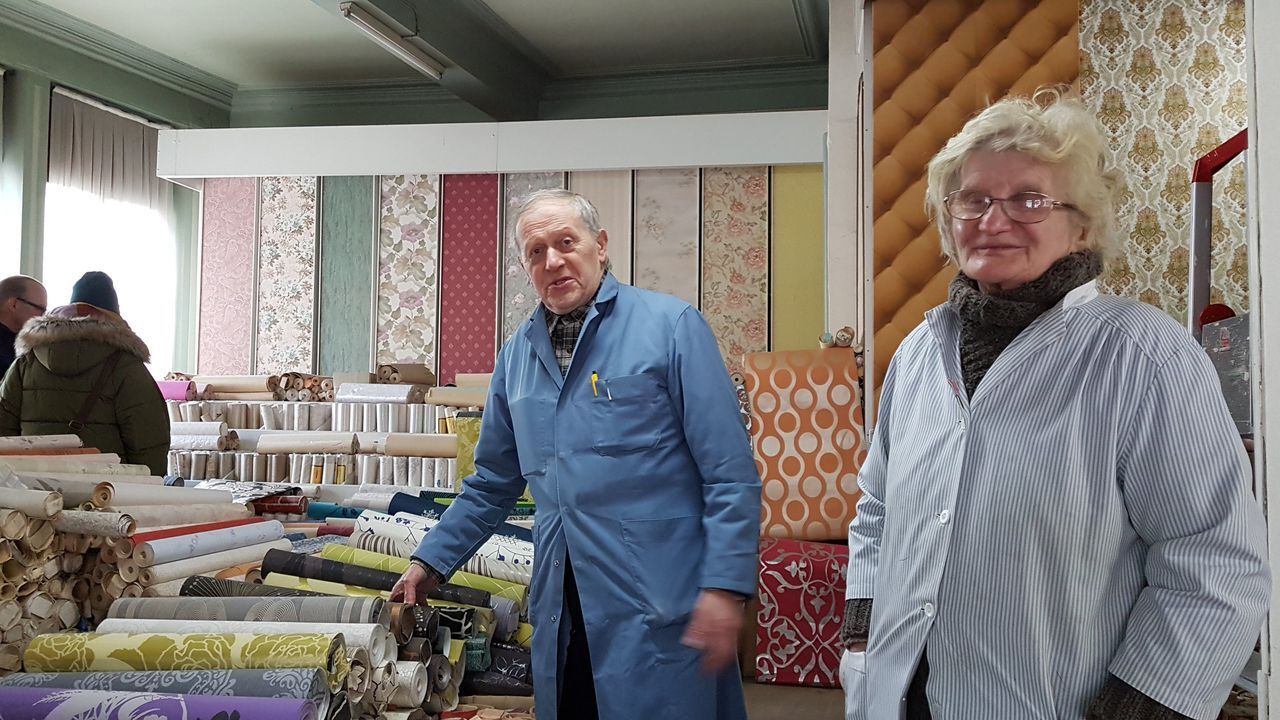 The Priems' three children Lilian (who died a few years ago) Ivan and Marie-Thérèse took over the shop and despite now being well past retirement age still run the shop.
Their niece Yolanda helps out sometimes and will take over the shop once Ivan and Marie-Thérèse are no longer able to run it.
Not sold out to the big chains
The shop is in a prime location in the heart of Ghent. The Priems have received many offers from people interested in buying the shop. However, they have always refused to sell up. The elderly shopkeepers says that wallpaper is stylish and looks posher than painted walls.
"You find painted walls in all public buildings, from public toilets to prisons, in courts and in hospitals. And then the same again in your own house? Well no thanks".
Wallpaper from Ghent in the White House?
Due to its vast selection of wallpaper from all periods, the shop attracts a lot of foreign visitors. Marie-Thérèse Priem says that two shops in Japan sell Priem products, while Ivan insists that Priem wallpaper hangs in the White House, on the first floor.

"We have seen photographs. It was wallpaper that only we sold. We are certain of it". Neither President Trump nor any of his predecessors have ever visited the shop. However, Ivan does remember an order that was taken to the airport in a special van.
When asked how long he intends to carry on 81-year-old Ivan says "How long I can carry on? That depends on him upstairs. We will remain in the shop as long as we remain in good health".