Site that "guesses your name" was April Fools' Day gag
On Saturday we reported on a site developed by the ethical hacker Inti De Ceukelaire that it was claimed could guess a person's name on the basis of 15 random questions. It has now emerged that the site was nothing more than an April Fools' Day joke.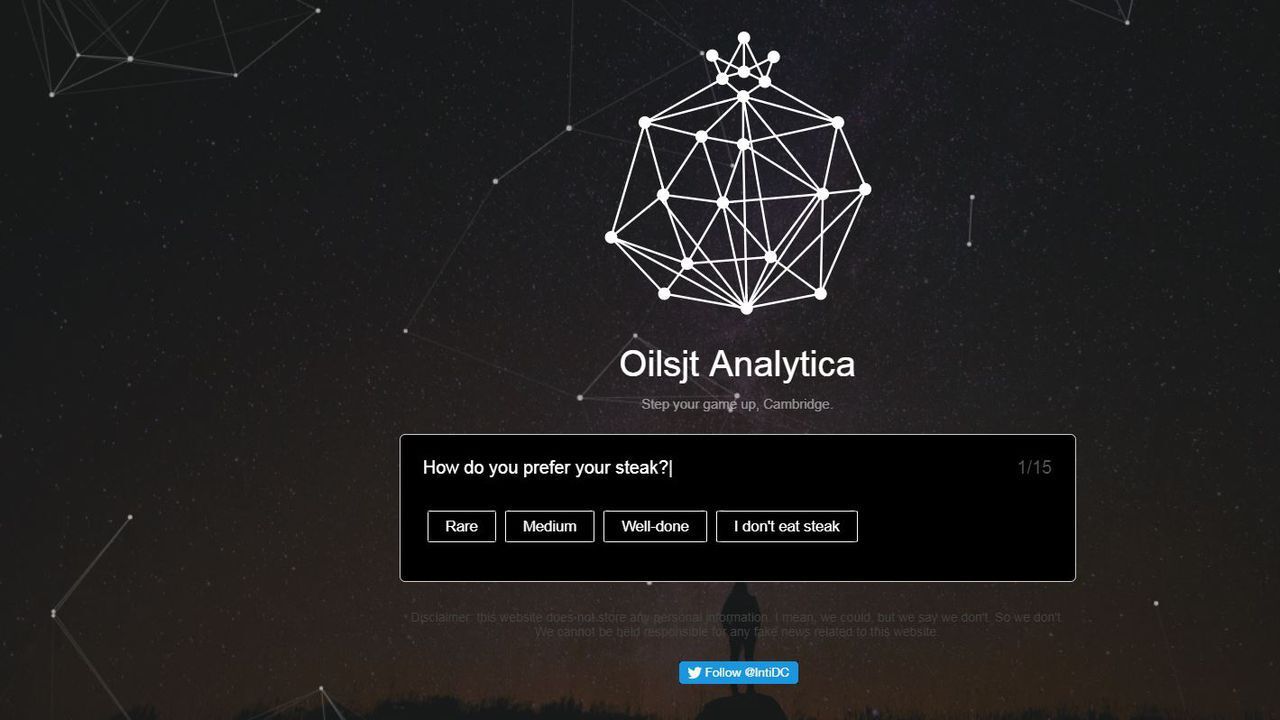 Mr De Ceukelaire let us now that his site was in fact a gag via a message he posted on the social media site Twitter.
The www.oilsjtanalytica.org site was a reaction to the scandal surrounding Cambridge Analytica, the British company that collected personal data about millions of users of the social media site Facebook.
In a reaction to what turned out to be a very successful April Fools' joke, Inti De Ceukelaire said "In just 48 hours more than 200,000 people did the test. In Turkey, Japan, It went incredibly quickly".
"There were however a good few tips that it made it clear that it was a joke. The site's source code for example was one big April Fools' joke".
But how could the site guess you name? Not on the basis of the 15 questions, but rather via the plug-ins on Facebook and Google.
"It's like when you react underneath a news article. Then you react via a Facebook window at the bottom of with your name next to the article. In my site I mutated the window so that it looks like it is part of the site. This is how I am able to identify you quite easily.
Inti De Ceukelaire stresses that he has not kept any of the data from the people that took the test.