Anderlecht escape after controversial penalty: "An outright scandal"
In football, Anderlecht beat Charleroi 1-2 in the opening match of the second round of play of the Play-off 1 finale. The Brussels club scored the winner after converting a penalty kick that was actually no penalty.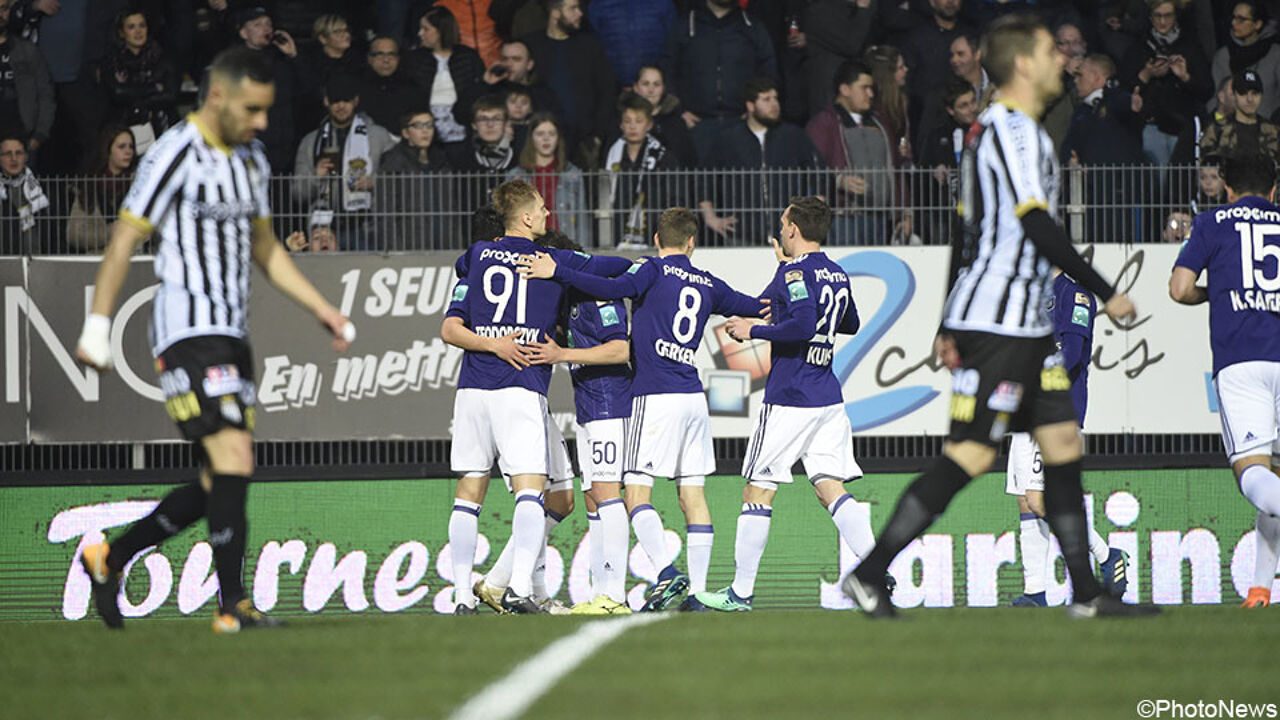 Anderlecht climbed ahead early in the match, when Japanese playmaker Riota Morioka beat goalkeeper Parfait Mandanda of Charleroi after just 3 minutes. Charleroi, who failed to win one of their last 10 games, next had more ball possession and pressed forward.
Substitute Amara Baby scored the equaliser immediately after the break. The Zebras, playing before their home crowd, pushed forward, but failed to create big chances. The match seemed to head for a draw, when suddenly referee Alexandre Boucaut granted Anderlecht a penalty kick, after Anderlecht forward Lukasz Theodorczyk went down.
Football pundits agreed it was not a foul, and nobody in the stadium understood what was going on, but Anderlecht unwrapped the present when "Teo" converted the kick, 1-2. 
Charleroi coach Felice Mazzu was furious. "I don't get it. This is a scandal. The whole stadium saw it was not a penalty. Except for the referee." The decision was maintained despite the presence of VAR, a Video Assistant Referee, a team of experts who can see the footage in slow motion on the spot. 
Anderlecht are now second, 6 points behind leaders Club Brugge, and 3 in front of AA Gent. Gent and Bruges meet on Sunday. Play-off 1 boasts 10 days of play.