Brussels sees first "plastic attack": "We have an absurd plastic culture"
A Delhaize store at the Anspach Avenue in Brussels will be the scene of the first "plastic attack" this afternoon, an event to highlight "our absurd plastic culture", campaigners say. They want to make people more aware of the way in which plastics have become part of our daily lives and way of living, and of our health concerns.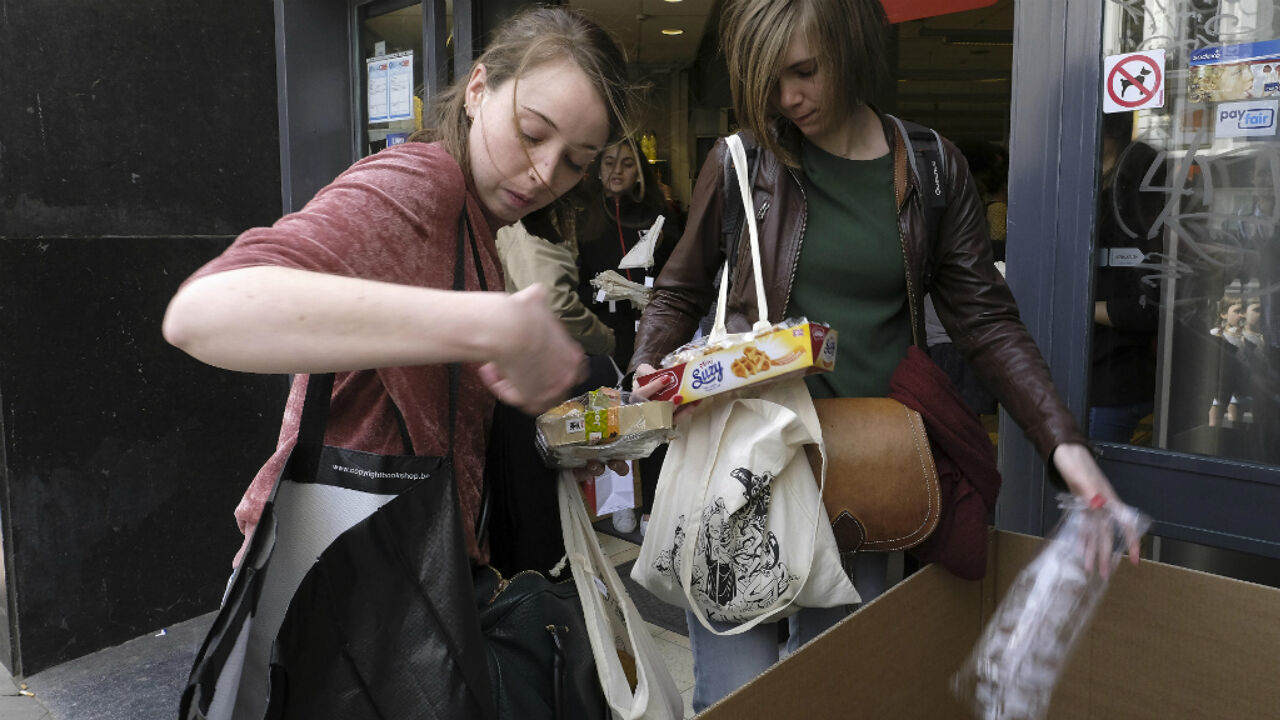 Environmental campaigners will go shopping in the store, separate the plastic from their purchases and leave this rubbish in the store - in a peaceful way.
"We will collect the plastic rubbish and put it in a shopping cart, which will present to a shop employee", explains Joke of Plastic Attack. "Another way - for all of us - to make a statement today, is to avoid plastic in any of your purchases today."  
Organisers say that this action is really needed. "We are becoming citizens living in an absurd plastics culture. We should all adapt out behaviour. Each one of us can make a small contribution. Avoid asking for a plastic bag in the store, go to shops that are reducing plastic waste, and don't let balloons fly in the air." 
Retail expert Jorg Snoeck is not supporting the action. He argues it's too stigmatising for the retailers. He thinks everyone is partly to blame: manufacturers, wholesalers, retailers and consumers. "They should all sit together to try and think of a way to reduce plastic wrappings."