Portaels painting back in Vilvoorde
A restored painting from the Jean-François Portaels has made its return to return to the Flemish Brabant city of Vilvoorde. The city authorities had the work restored as part of the commemorations surround the 200th anniversary of the artist's birth.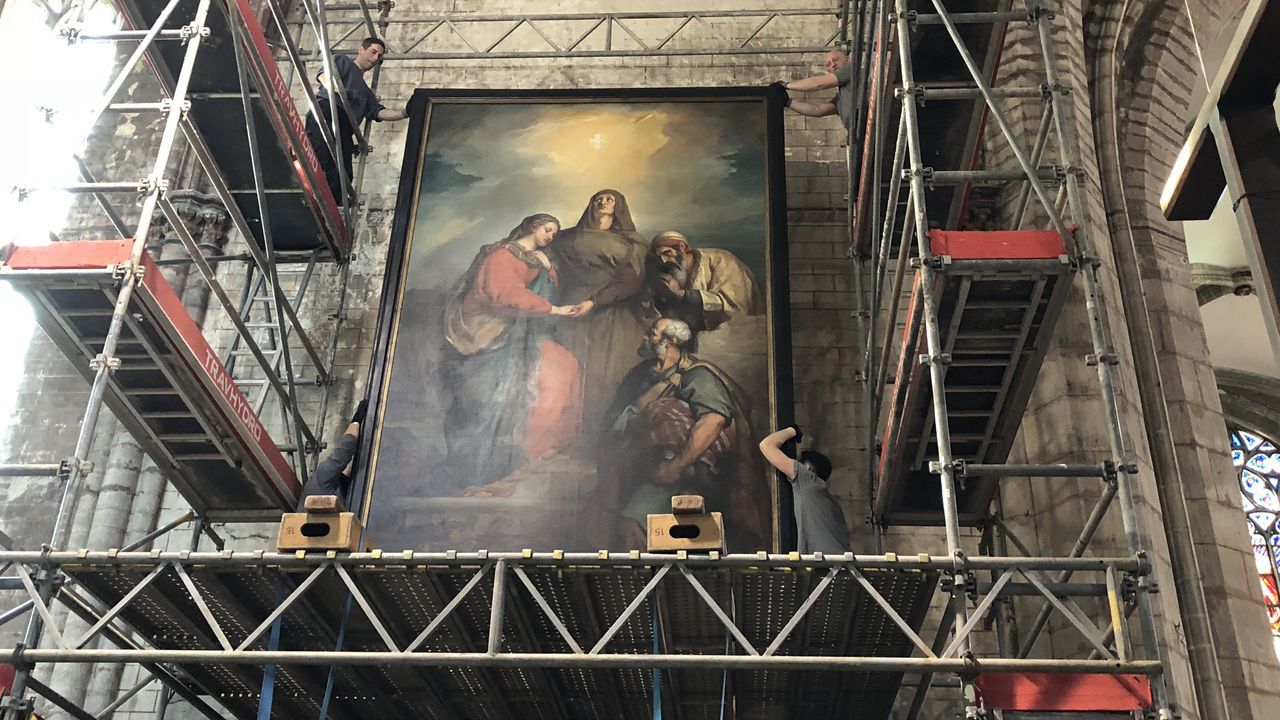 Jean-François Portaels painted the work in 1852 and gave it to the Church of Our Lady of Good Hope in 1852. The work is a triptych, a painting divided into three sections.
The centre panel features the visit of the Virgin Mary, pregnant with Jesus to her cousin Elizabeth. The side panels feature Saint-Peter and John the Baptist.
The Vilvoorde City Alderman responsible for culture Johan Serkeyn (socialist) told VRT Radio 2 that "In his day Jean-François Portaels was a big name in Belgian art. Over the year he has become a bit forgotten elsewhere, but never in Vilvoorde. This is a great work both in size and in stature".