Overhead road sign catches fire on the Brussels Orbital
There were big delays for motorists using the Brussels Orbital motorway this morning after an overhead road sign caught fire at Zaventem in Flemish Brabant. The fire was extinguished and the sign taken away an operation that caused huge traffic jams on what is one of the country's busiest roads.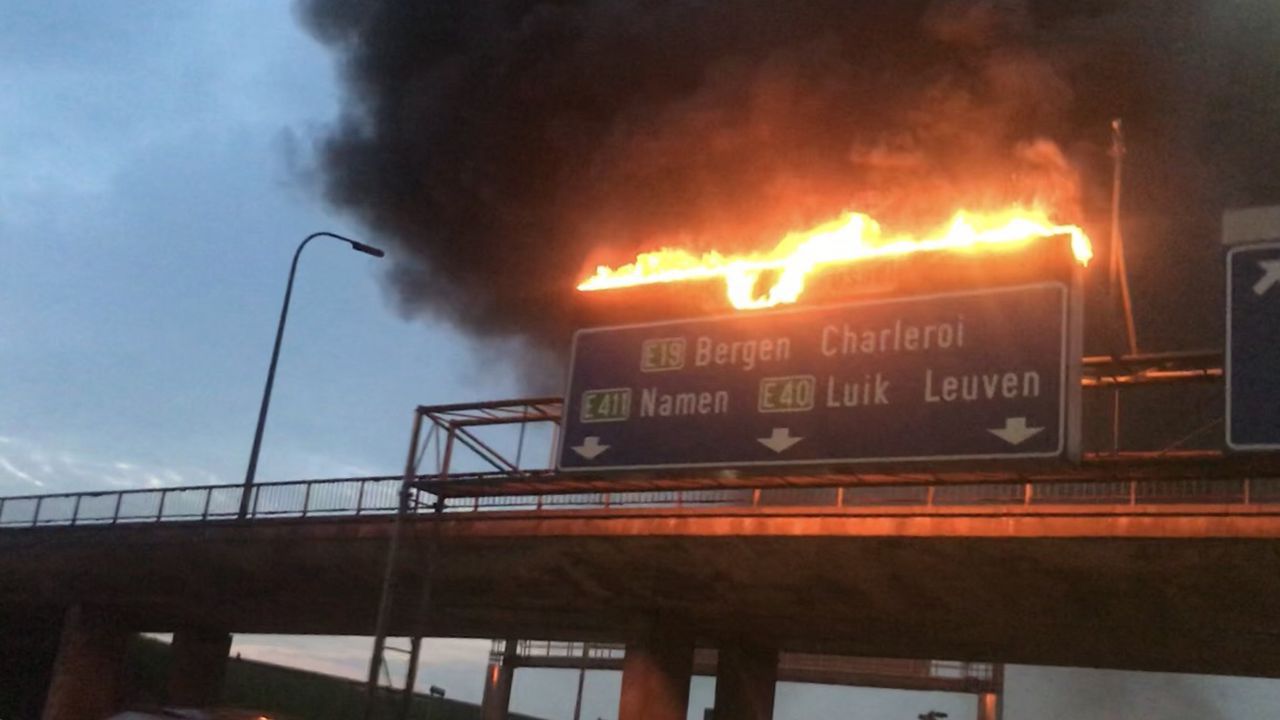 The first broke out at around 6:30am. It is still unclear as to how the fire started. However, the Flemish Traffic Centre suspects that an electrical short circuit caused the fire.
The Flemish Traffic Centre's Peter Bruyninckx told VRT News that "The Fire Service was at the scene quickly and was able to work from a near-by bridge. The debris that fell on the road was taken away and by 8:30 the road was cleared.
Meanwhile, a huge traffic jam had built up. Motorists were advised to find alternative routes.