Medardo Rosso stuns at MSK in Ghent
The Ghent Museum of Fine Arts, the MSK, is currently hosting a magnificent exhibition devoted to the work of the Italian sculptor Medardo Rosso. 'Medardo Rosso, Pioneer of Modern Sculpture', brings together around fifty sculptures from international museums and private collections around the world.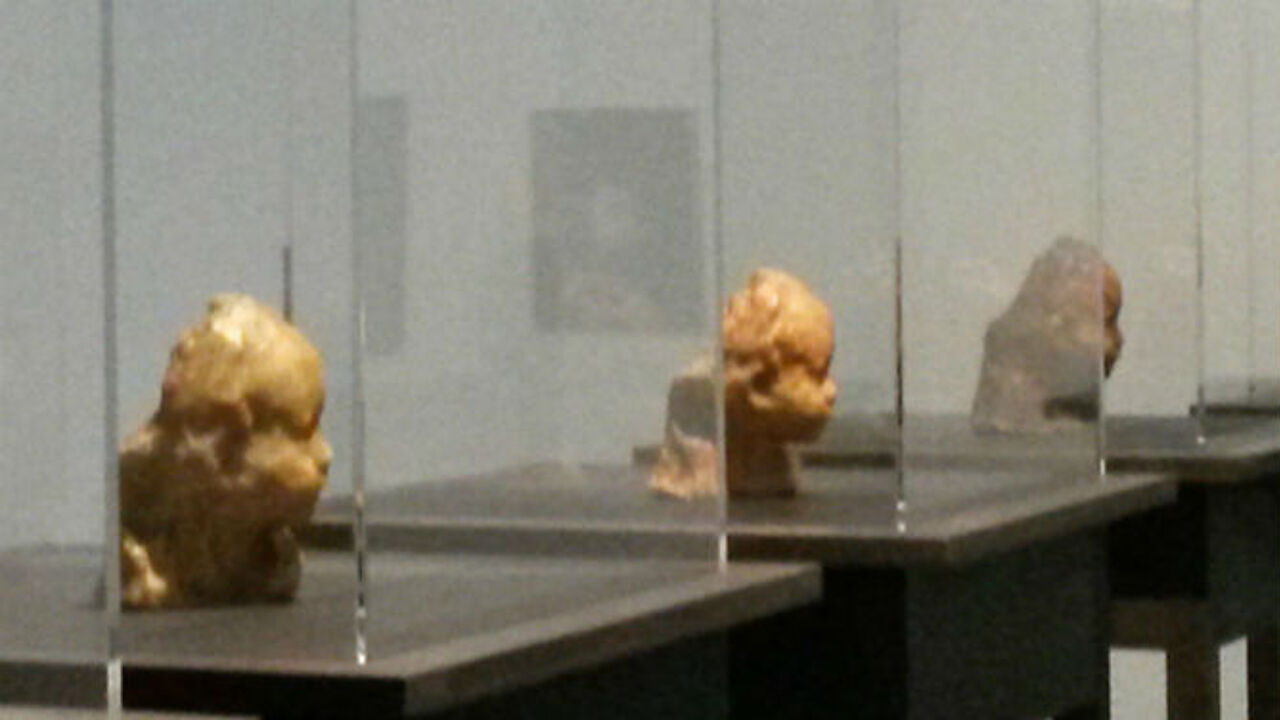 Rosso was born in Turin in 1858, but should be seen as one of the crucial figures that set twentieth century sculpture on a new path.
Exhibition co-curator Johan De Smet: "Rosso spent most of his working life in Paris, the centre of the Avant-garde, but the first decade of his career he was at work in Milan. It's here that he studied at the Academia Brera, but soon clashed with the academic authorities: he had little appetite for works made after classical examples, but wanted to employ living models, women, children, etc."
"He rejected the traditional approach to sculpture: the creation of three dimensional figures. He felt more akin to painting. They soon turned him out of the academy. He had a very hands on approach: wanted to do everything himself. Unlike contemporary Rodin he didn't delegate to the members of a workshop but preferred to carry out all the work himself. This explains why most of his works, apart from a number of notable exceptions, are modest in size."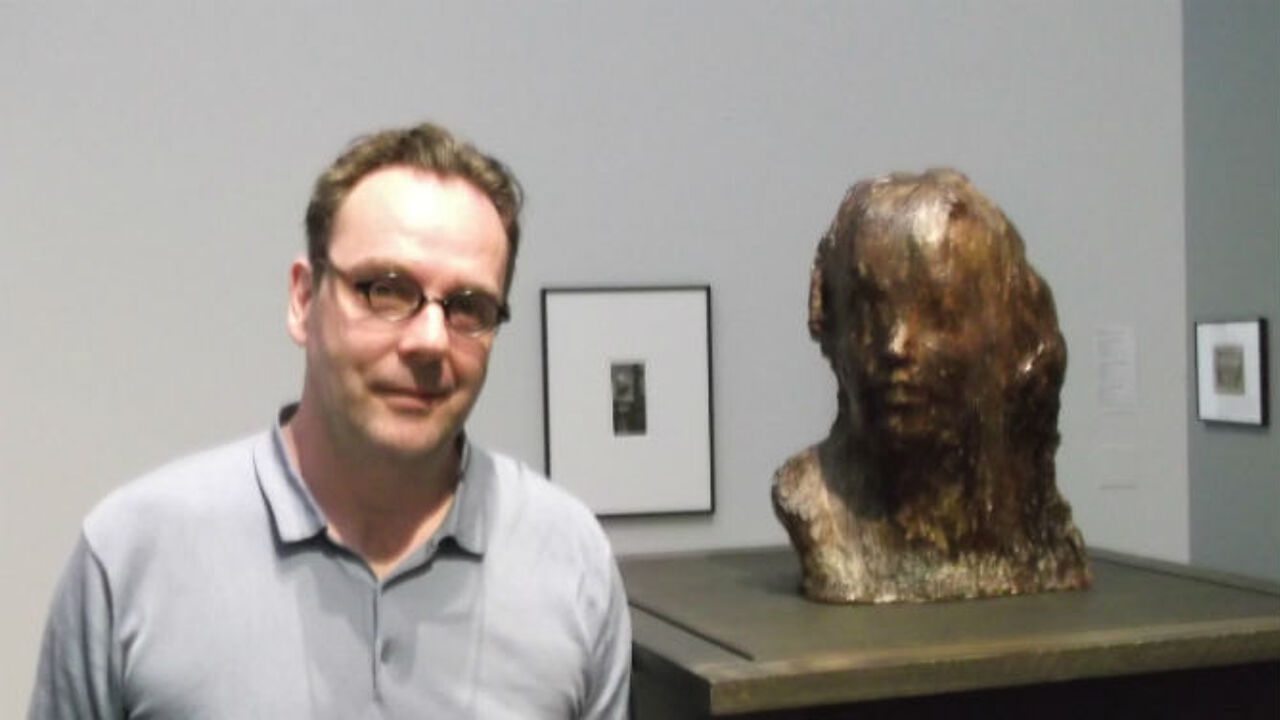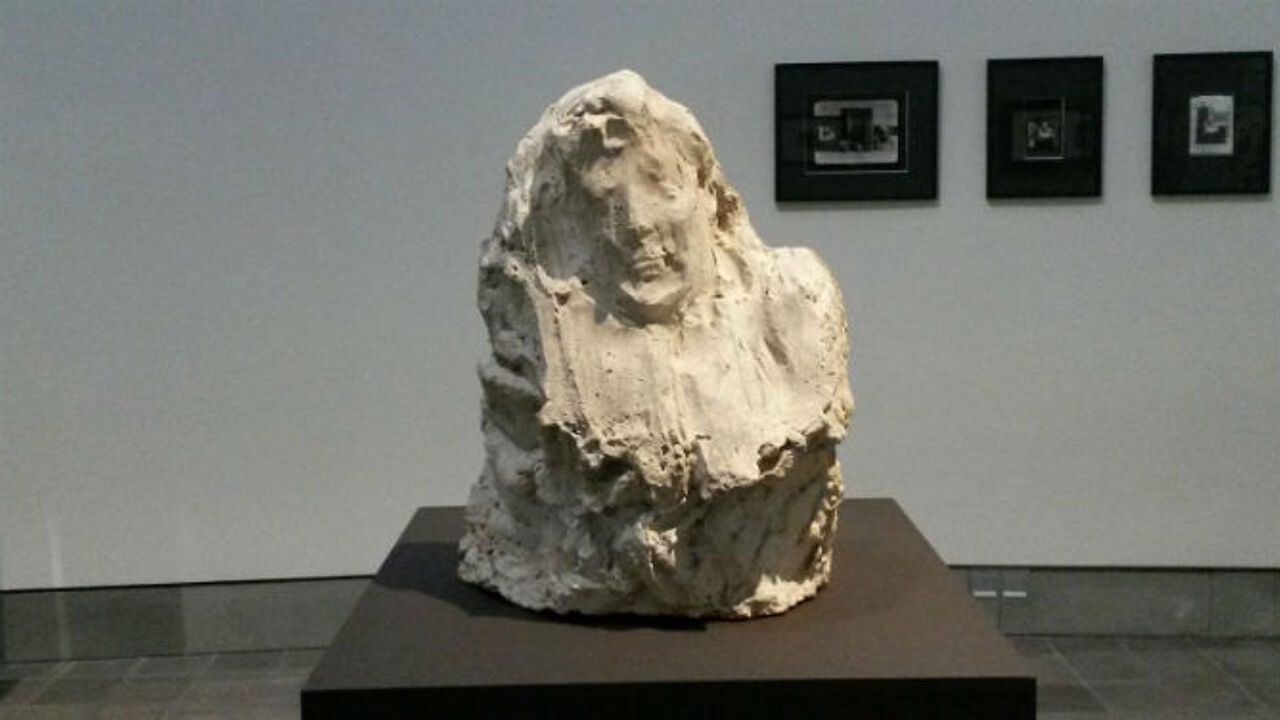 Rosso and Rodin were friends in actual life, but the press encouraged rivalry between the two greats in their search for the greatest impressionist of the age. Rodin looked back to Michelangelo, the Renaissance and classical examples, while Rosso was keen to steer a fresh course.
Johan De Smet: "Rosso wasn't all that interested in commercial success. What was important for him was the way his works were presented: until then you could walk all round a sculpture and look at it from every angle. Rosso was eager to determine the angle at which people looked at his work, stipulating the height at which it should stand and the way it should be presented. Lighting too was enormously important!"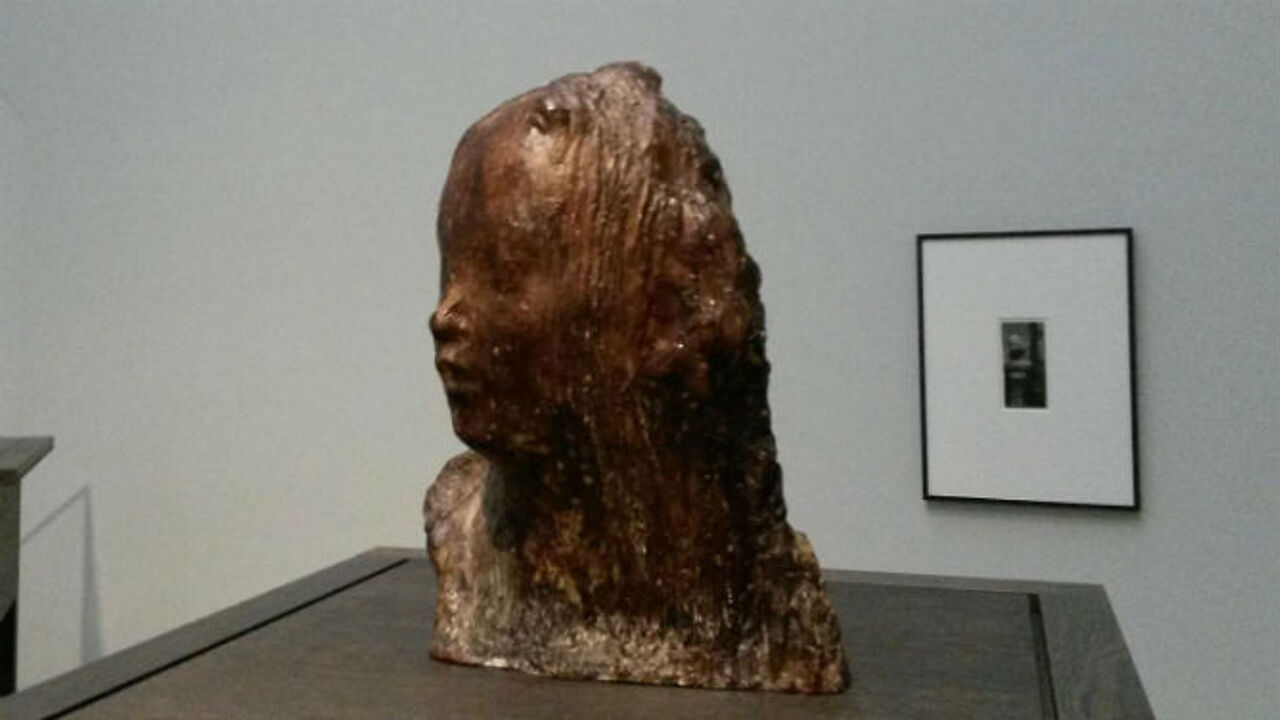 Rosso also made his mark in photography that was still in its infancy in this age. He enjoyed taking photographs of his own work, often from different angles and to show how his sculptures should be displayed.
In order to stage this exhibition the Ghent Fine Arts Museum contacted the most important Rosso collections around the world: in all fifty sculptures found their way to the MSK. Johan De Smet: "The lion's share of Rosso's works are held in Italy – in Flanders he isn't that well known - We secured works from the most important Rosso collections in Italy and beyond from Berlin, Stockholm and Paris, from museums and private collections.
Rosso used a variety of materials: plaster, but also plaster with wax and produced bronzes too. He played with different colours and the use of wax enabled him to create a very special effect, but at the same time because of the use of wax many of the works are today extremely fragile and it was quite an undertaking to bring them all to Ghent. One item had never left Italy before!"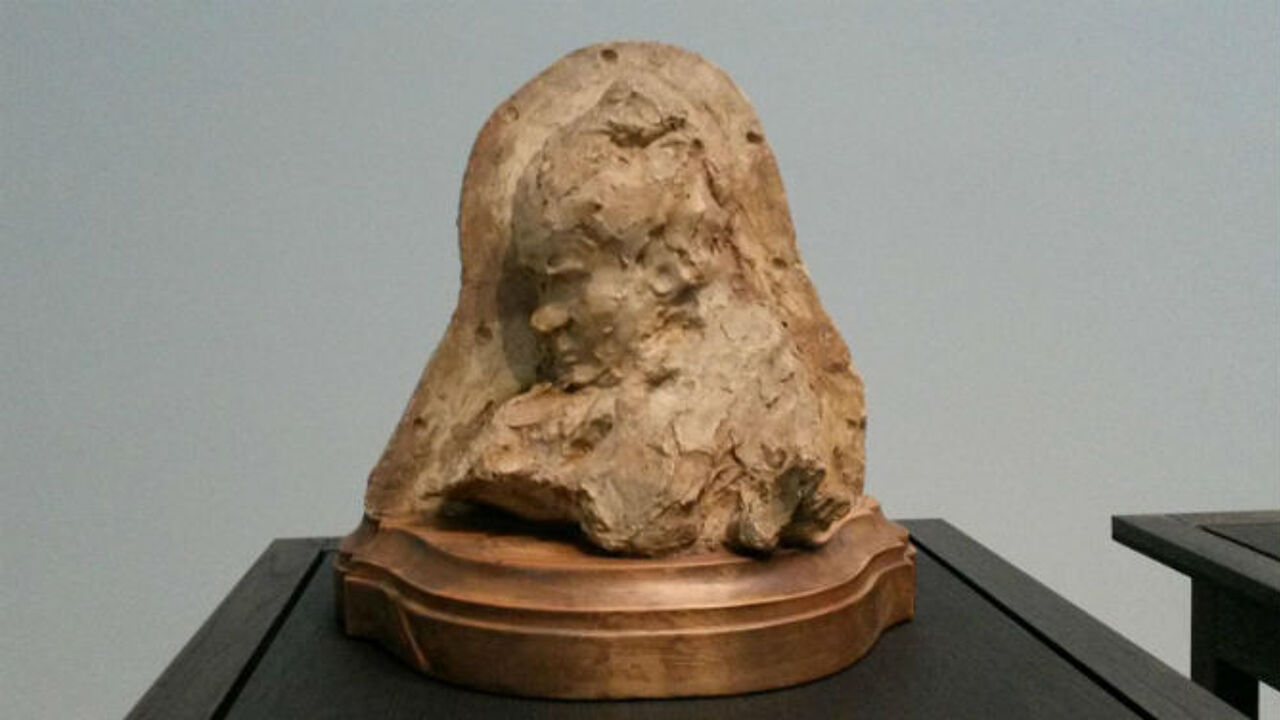 All his life Rosso will return to a limited number of works that are produced again and again with slight alterations, different materials and different colours. This is one of the delights of this exhibition: the ability to admire sets of similar works that have been brought together for a first time. Rosso was no fan of classical examples, but loved to create art from the everyday: fleeting scenes that he had witnessed in the street, all taken straight from life.
Johan De Smet: "Not what was depicted was important, but the way that it was depicted. Initially Rosso survived thanks to a limited group of collectors, who believed in his work like the industrialist Henri Rouart, who provided space for him to work in one of his factories. Rosso is also an artist's artist. He provided significant inspiration and set sculpture on a new course."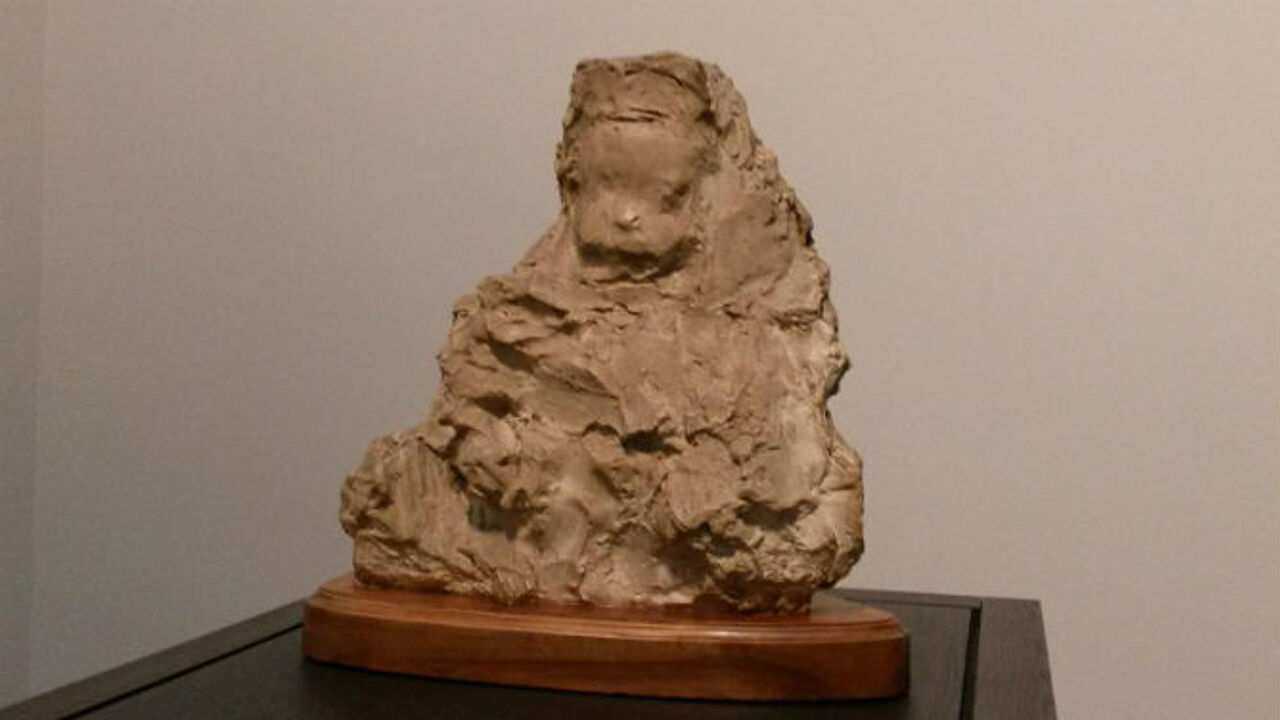 Medardo Rosso seems well ahead of his time and was fêted by Umberto Boccioni, who in his Futurist Manifesto identified the sculptor as a shining example, and by the likes of Luciano Fabro.
The exhibition is also one of the first to devote a lot of attention to Rosso's drawings, made in pencil, charcoal and ink. The drawings are not preparatory studies in which he looks forward to his sculptures, but are works in their own right. Few portraits were commissioned and those that Rosso made rarely provide much of an idea of the aspect of the actual sitter!