Belgian and German Foreign Ministers meet in Brussels
The Belgian Foreign Minister Didier Reynders (Francophone liberal) and his German counterpart Heiko Maas (social-democrat) have said that a political solution is the only way to resolve the conflict in Syria. Speaking after a bi-lateral meeting at the Egmont Palace in Brussels, the two foreign ministers stressed that "military escalation" must be avoided.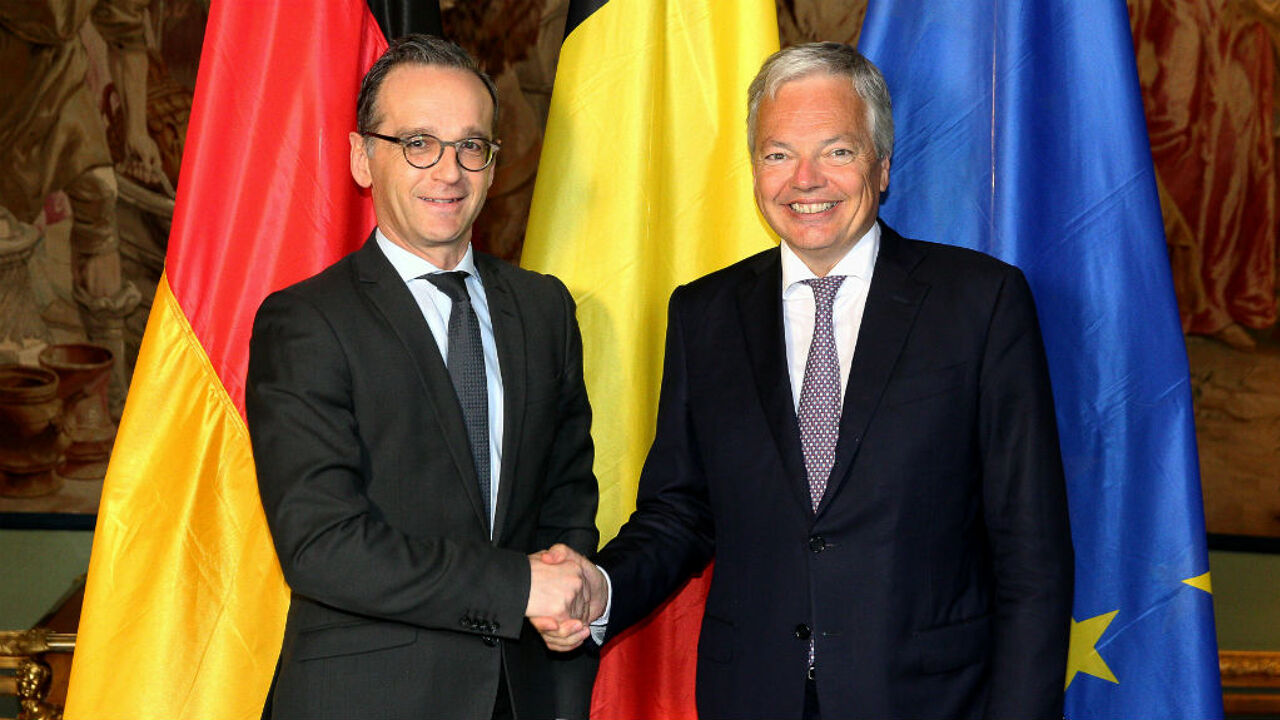 As retaliatory measures for the Syrian regime's use of chemical weapons dominated the international political agenda and some western countries such as the US, the UK and France have said that they favour military relation, Belgium and Germany advocate "a political solution".

Speaking after the meeting, Mr Reynders told journalists that "We should wait before making pronouncements about military intervention. We should certainly avoid a military escalation. That is the most important thing. A political solution is needed. We should exert pressure on the Syrian regime to come to the table to discuss reaching such a solution".
Mr Reynders' German counterpart Heiko Maas shares this views.
In addition to the situation in Syria, Mr Reynders and Mr Maas also discussed a host of other issues, including strengthening bilateral contacts, European cohesion post-Brexit and the situation in Congo.
Mr Maas said that he is concerned about respect for European values, especially respect for the rule of law. "As regards this there are a number of worrying evolutions happening within the EU".
The German Foreign Minister is positive towards Belgium's proposal for a kind of diplomatic "peer review" system for EU countries.