Controversy over ultra-orthodox candidate on Christian democrat slate
The Flemish Jewish magazine 'Joods Actueel' reports that the ultra-orthodox Jew Aron Berger has been given the 9th place on the Flemish Christian democrats' electoral list for the municipal elections later this year. Mr Berger's beliefs mean that he is in favour of the unstunned slaughter of animals for food. His religious beliefs also prevent him from shaking the hand of a woman.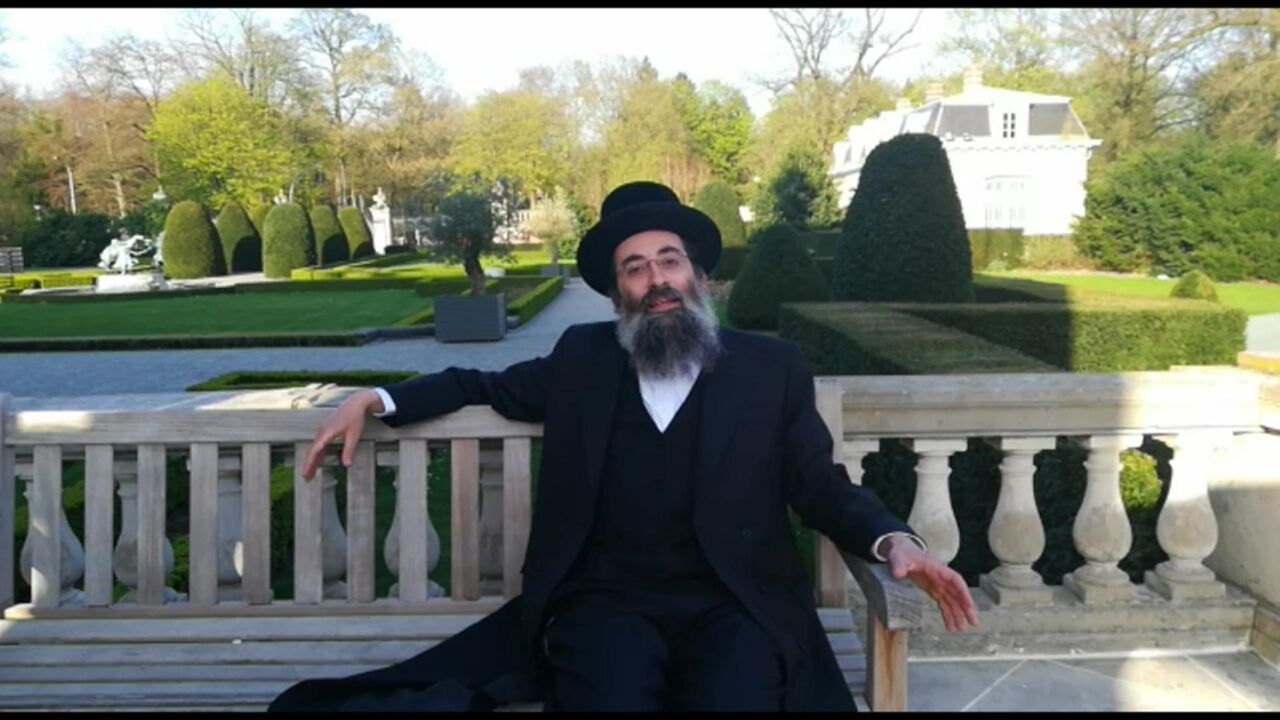 This raises questions concerning Mr Berger's commitment to the principle of equality between men and women. However, Michael Freilich of 'Joods' Actueel' says that Mr Berger's views don't clash with the principles of gender equality.
Meanwhile, the Flemish Christian democrats will neither confirm nor deny the report that Mr Berger has been given a place on their list. Mr Freilich says that Mr Berger being given a place on the Christian democrat list is "an important milestone for politics and for Hasidic Jews".
"It is unique as it is the first time in the history of the country that an ultra-orthodox Jew is standing for election. This is a positive thing because these people are part of our society.
They work here, they live here, they go to school here and pay their taxes so they can also take part in elections", Mr Freilich said in a reaction.
Won't shake women's hands
Mr Berger is 42 and has lived and worked all his life in Antwerp. Speaking in an interview in 'Joods Actueel' he said "We are for integration, not for assimilation".
When asked about his views on unstunned slaughter, Mr Berger said. "Respect for animals is of course very important in our faith. It is even a religious obligation. However, my view remains that the slaughter of animals according to Jewish rituals must be allowed".
He added that religious freedom and respect for animals can go together perfectly well.
When asked if he would be prepared to shake a woman's hands, Mr Berger told 'Joods Actueel' that "As an ultra-orthodox Jew I observe the rules set out in my faith".
"I will explain to those that I come into contact with why I won't shake the hand of another woman (than his wife)".
"I am glad that CD&V (the Christian democrats) show understanding for my faith. I think that it is the only party that is receptive to this kind of reasoning. It certainly has nothing to do with a lack of respect for women. On the contrary, marriage is sacred to me as is respect for my wife. This is why I refrain from physical contact with other women".
A controversial choice
Meanwhile, reactions have been coming in to the Christian democrats' decision to offer Mr Berger a place on their list. Secretary of State Philippe De Backer who is likely to head the liberal slate in Antwerp told VRT News that the decision shows "little respect". Within the Christian democrat rank too questions are being raised.
The MP Hendrik Bogaert wrote on Twitter that a man that refuses to shake a women's hand "doesn't belong on a CD&V list".
Meanwhile, the Federal Deputy Prime and the man set to head the Christian democrat list in Antwerp Kris Peeters stresses that every candidate on the CD&V list respect equality between men and women.
Joods Actueel reports that Mr Berger's candidature will be officially confirmed on Wednesday.