Hasidic Jew Aron Berger not to stand after all
Aron Berger, a member of Antwerp's Hasidic Jewish community will not be standing on the Christian democrat list in this October's municipal elections in Antwerp after all. The news that Mr Berger will no longer be standing was announced at a press conference on Wednesday lunchtime. Mr Berger decided to withdraw his candidature after talks with Christian democrat officials.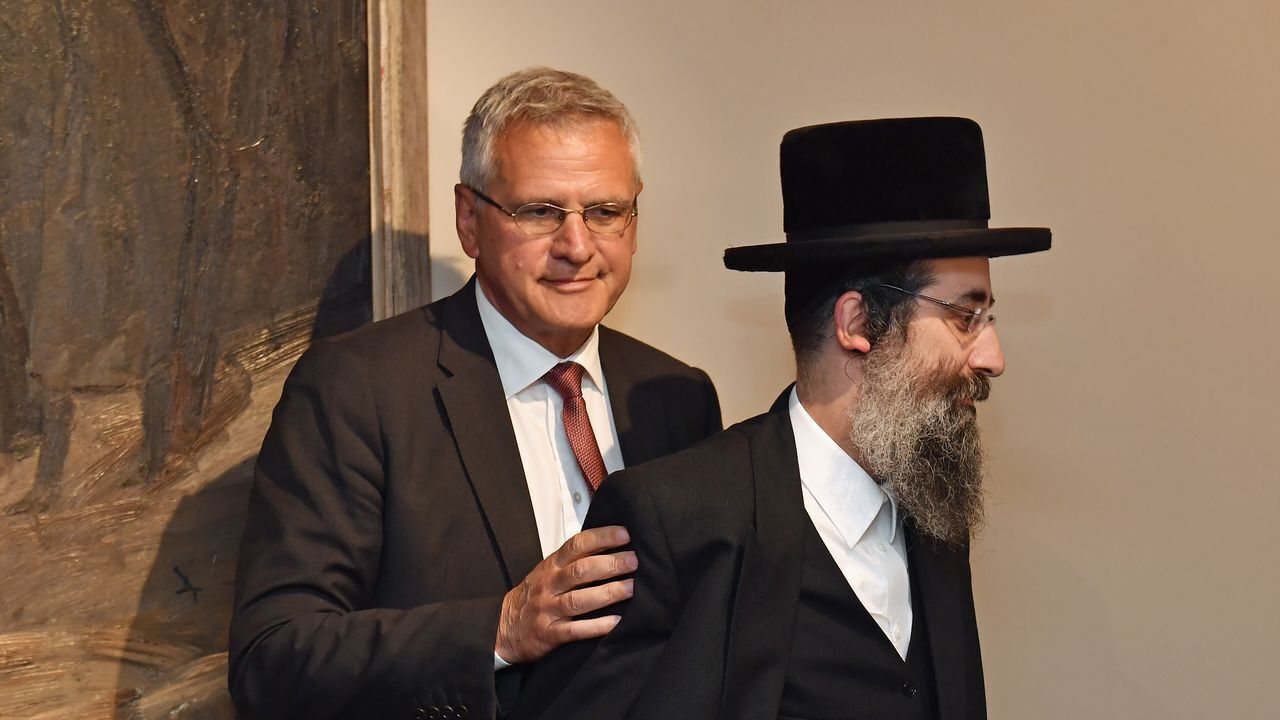 The man that will head the Christian democrats' list at municipal elections in Antwerp, the Federal Deputy Prime Minister Kris Peeters, told journalists that "After consultations, Mr Aron Berger has withdrawn his candidature".
Mr Berger then went on to give the reasons for him no longer wishing to stand.
"After having spoking with the Minister and some party members I realize that the issue of me not wishing to shake will not be resolved by me shaking a woman's hand today for which I have the permission of a Rabbi", Mr Berger said.
On Tuesday, Mr Peeters had let it be understood that Mr Berger would have to shake women's hands if he wanted to stand on the Christian democrat's list for the municipal elections. However, Mr Berger's religious convictions prevent him from doing so.
"I would like to stress that I understand society in Antwerp and in Belgium and that I understand the sensitivities. My teachings of my faith don't state that you can't shake a women's hand. However, in my community we are taught that not touching someone of the opposite sex is a form of respect. It is for that I have decided to no longer be a candidate."
Mr Aron Berger concluded by saying that he was always treated with respect by the Christian democrats.