No World Cup big screen in the City of Brussels
Football fans hoping to watch our (or their) country's national side on a big screen within the boundaries of the city of Brussels will be disappointed to learn that the city authorities have banned screenings of this summer's World Cup on big screen "for security reasons". News of the decision appeared on the Brussels regional news platform Bruzz and has been confirmed by VRT News sources.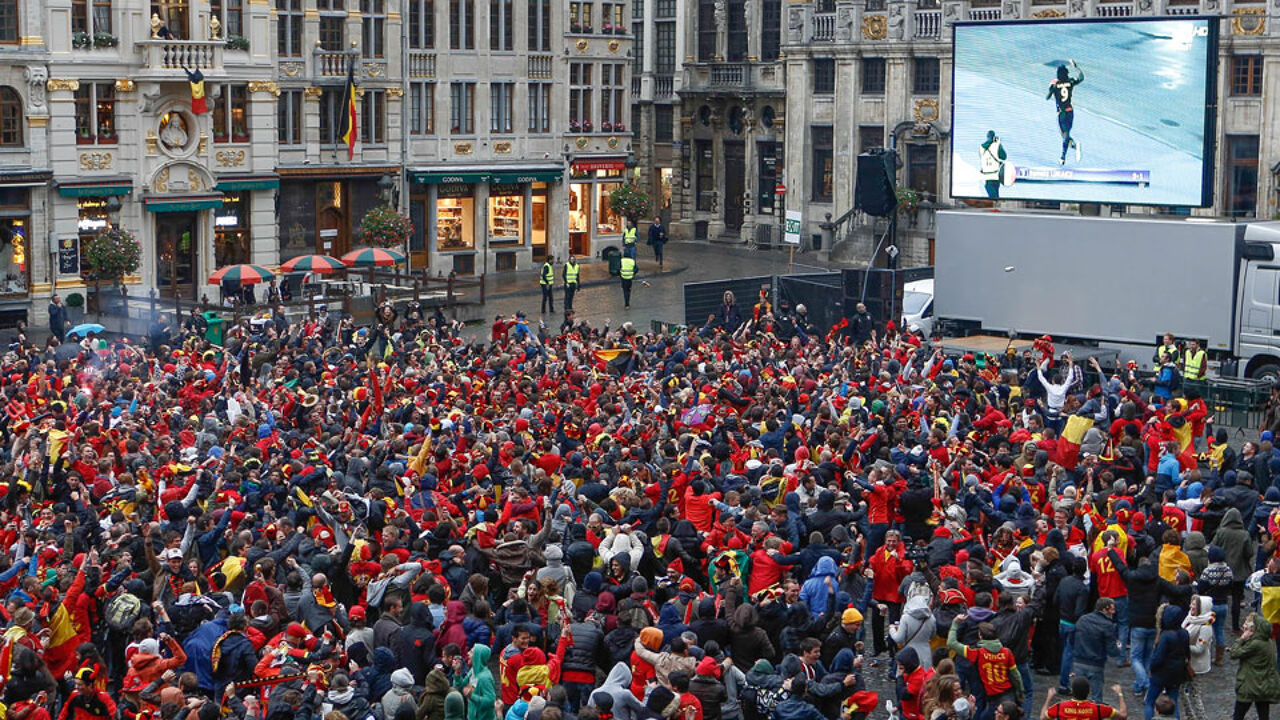 The Brussels City Mayor Philippe Close's (Francophone socialist) spokeswoman Maité Van Rampelbergh told journalists that "There have been a lot of requests and there are matches every day. As we are unable to approve all the requests we have decided not to approve any at all".
During the last World Cup the City authorities installed big screens at several locations including the central market square (Grote Markt) and near to the King Boudewijn Stadium.
Bar owners too will only be allowed to show the games on screens that are installed inside their bars. No exceptions will be made, not even for the matches played by our national team the Red Devils.
However, other Brussels municipality will be showing games on big screens. These include Jette where, as during previous international tournaments, the Red Devils' games will be screened on the Koningin Astridplein.
In Sint-Jans-Molenbeek too, the Red Devils' games will be screened at RWDM's Edmond Machtens Stadium where a fan village will be at hand to provide refreshments to hungry and thirsty fans.