Drivers experience miraculous escape at Nazareth
As if by miracle nobody has been seriously injured in the multiple pile-up on the Oudenaarde - Ghent road this afternoon. Fifteen vehicles were involved in the smash when a lorry crashed into cars standing in a traffic jam.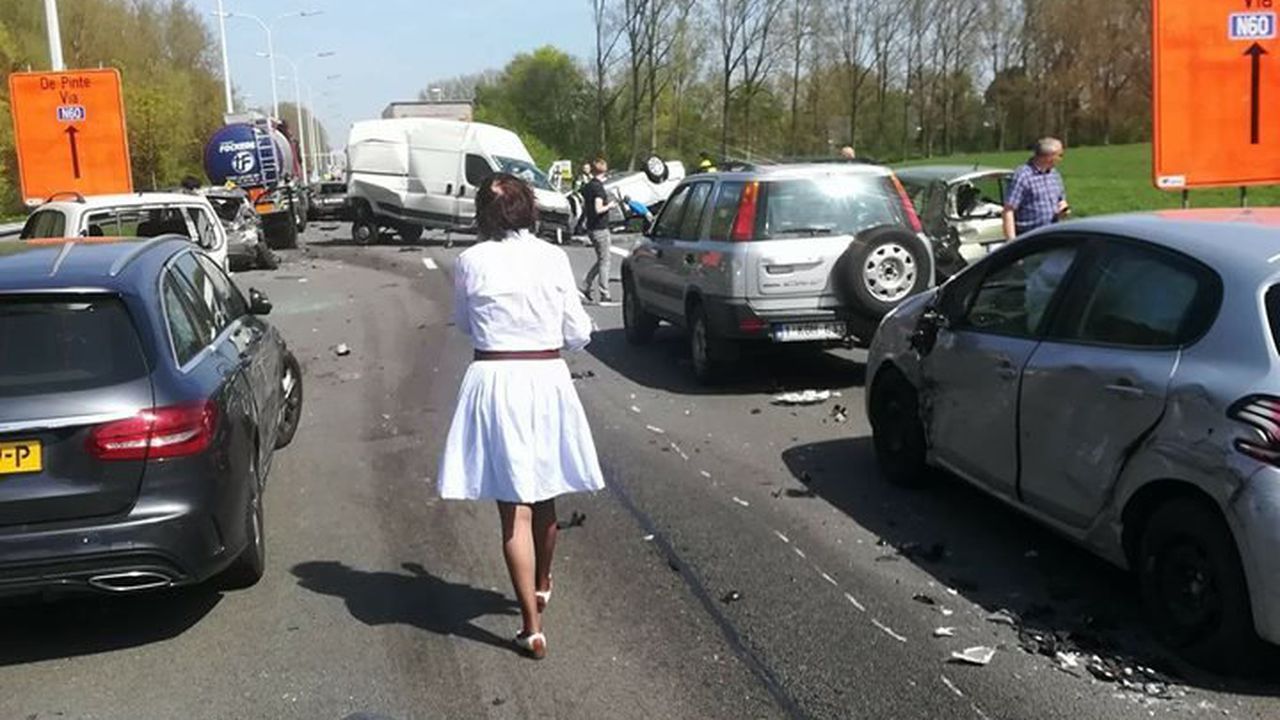 It was shortly after noon local time when the accident occurred in Nazareth on the N60 road bound for Ghent. The devastation among the cars was phenomenal and the entire road had to be closed to allow rescue workers, police, and traffic experts and tow away services to do their job.
Katie Lefever of the local police zone told VRT News that some 15 vehicles were involved. Material damage was incredible, but at first sight there didn't seem to be any serious injuries. The intersection where the accident happened was closed.