Brussels rioters sentenced
A court in Brussels has sentenced 10 people that were involving in rioting in the capital on 11 and 25 November last year to community service. 5 young men that we involved in rioting in Brussels city centre after Morocco succeeded in qualifying for this summer's World Cup on 11 November 2017 were each given 220 hours community service. There other, including the rap artist Benlabel with given an unconditional discharge.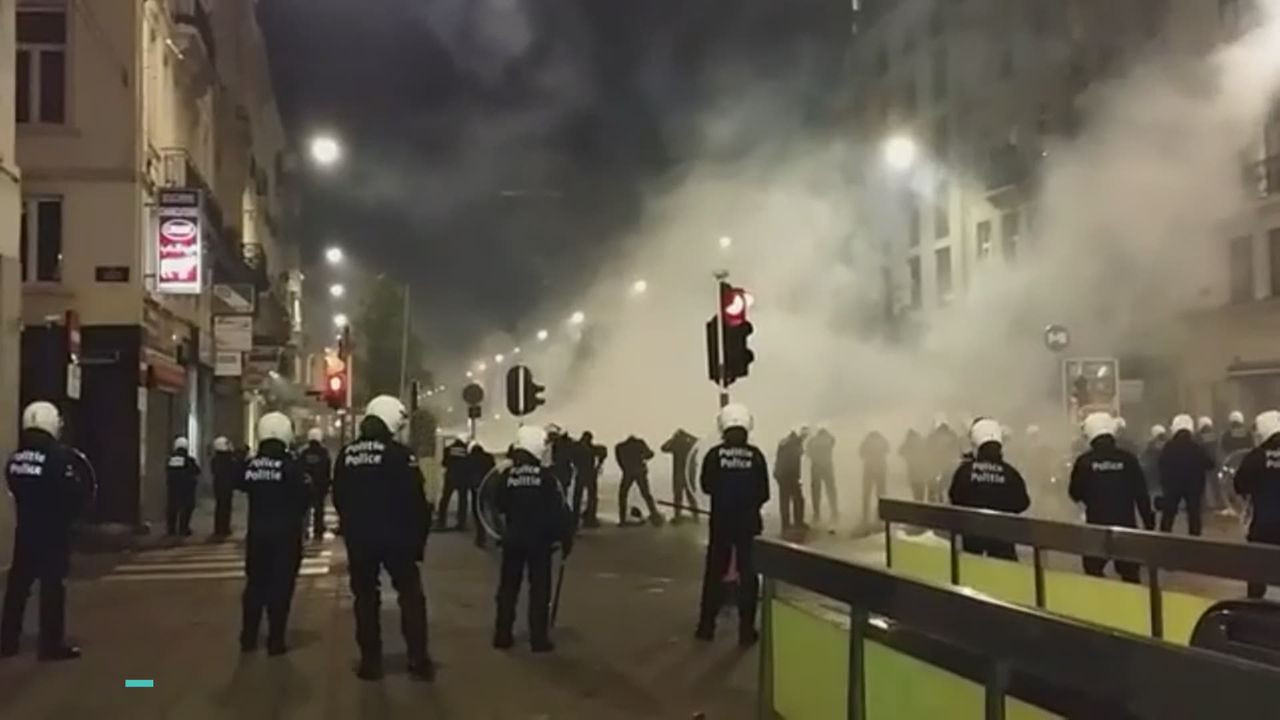 Of the 2 people tried for their part in rioting that followed an anti-slavery demonstration on 25 November 2017, 1 was given a 1-year suspended prison sentence, the other was given 300 hours community service.
8 of the 10 people sentenced were involved in the rioting on 11 November. Of those sentence to 220 hours community service, one had looted a shot, another had set fire to a van, a third had trashed a furniture store, while two other had wrecked street furniture and thrown stones at police.
The man sentenced to a 1 year suspended sentence for his part in the rioting on 25 November had thrown a road sign at police and (amongst other thing) thrown objects at a Federal Police Service lorry. The man that was given 300 hours community service has wrecked a police car and attacked 3 passers-by.