Kiss-in in central Brussels against homophobic violence
21/4/18 - The LGBT platform Rainbow House staged a kiss-in at the stairs of the Brussels Beurs building on Friday evening. The event was meant to send a clear signal against homophobic violence. Last month, a gay couple was attacked and beaten up by a gang of youths in the capital, not the first incident of its kind.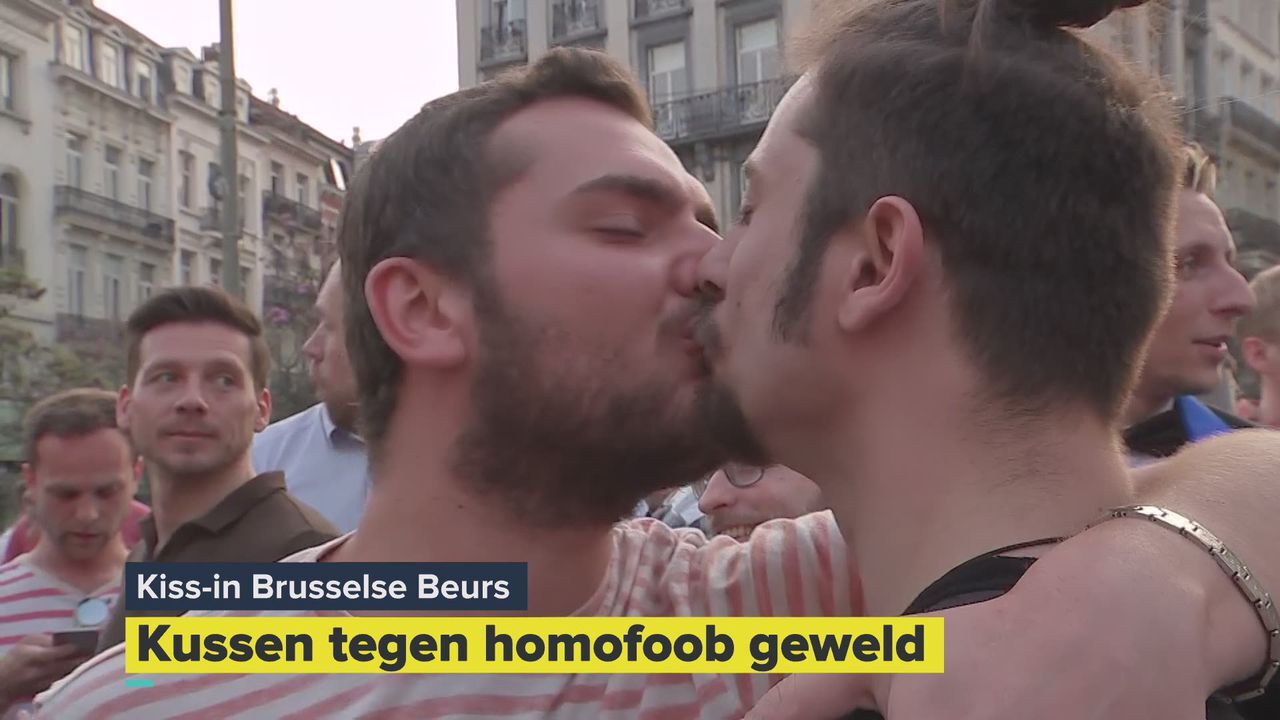 Rainbow House is an umbrella organisation defending the rights and interests of lesbians, gays, bi-sexual and transgender people. The aim of the initiative was to show that Brussels belongs to everybody, also to sexual minorities.
An estimated 200 people flocked to the Beurs near De Brouckère to support the event and call for tolerance in society. One of them was the green politician Bruno De Lille: "Public space also belongs to us, to gays, lesbians and transgender people. We are not letting them get at us. This (kind of violence, red.) is not typical for Brussels: it happens anywhere. But don't forget we're in 2018 now, it should no longer happen, and this is why we took to the streets." 
Another participant said: "Everyone should be able to live a normal life, and not have to hide his or her feelings. I have some gay family members, it was important for me to be here."