"This is what we feared on 31 January at midnight..."
In football, defending champions Anderlecht have posted back-to-back losses in Play-off 1. Anderlecht risk losing second place to AA Gent, after going down 2-1 at KRC Genk.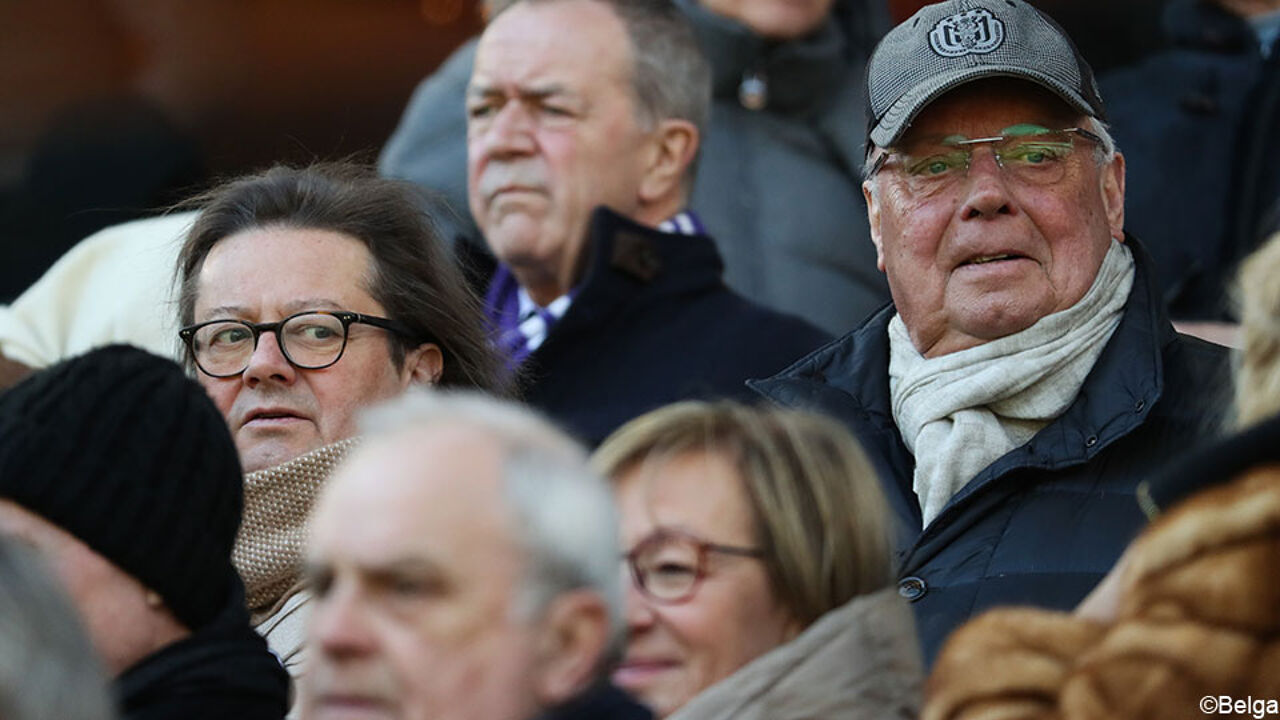 Marc Coucke (left) and former president Roger Vanden Stock (right).
The Play-off 1 finale (10 days of play with the league's top-6) is almost half-way as the 5th day of play is getting underway. Defending champions Anderlecht suffered a 2-1 defeat at Racing Genk, their third loss in five matches.
Anderlecht are now six points behind leaders Club Brugge, who receive Standard tonight. But they only have a two-point bonus on third-placed AA Gent, who play at Sporting Charleroi tonight. 
Coucke lashes out against his predecessor
Anderlecht's new President, billionaire and entrepreneur Marc Coucke, underlined it was Anderlecht's third match in six days. We don't have enough good players to rotate, and this what you get when you need to play three big games in six days, he argued.
The previous management - Coucke arrived at the club early April - is to blame for the present situation, Coucke hinted, referring to the closure of the transfer window at the end of January. The former manager, Herman Van Holsbeeck, should have done a better job, he argues, because he knew the danger: "What we feared on 31/01 at midnight..." Coucke tweeted.
Photo below: winger Leandro Trossard (right) scored the winner for KRC Genk on the hour, and prepares to celebrate with striker Nikos Karelis)