Did Belgian goalkeeper score goal of the year in Germany?
Goalkeeper Jo Coppens (27) was the hero of the day in the German third division. The Fleming from Heusden-Zolder (Limburg) scored with a goal kick from 80 metres, as he surprised his fellow goalkeeper at the other side of the pitch.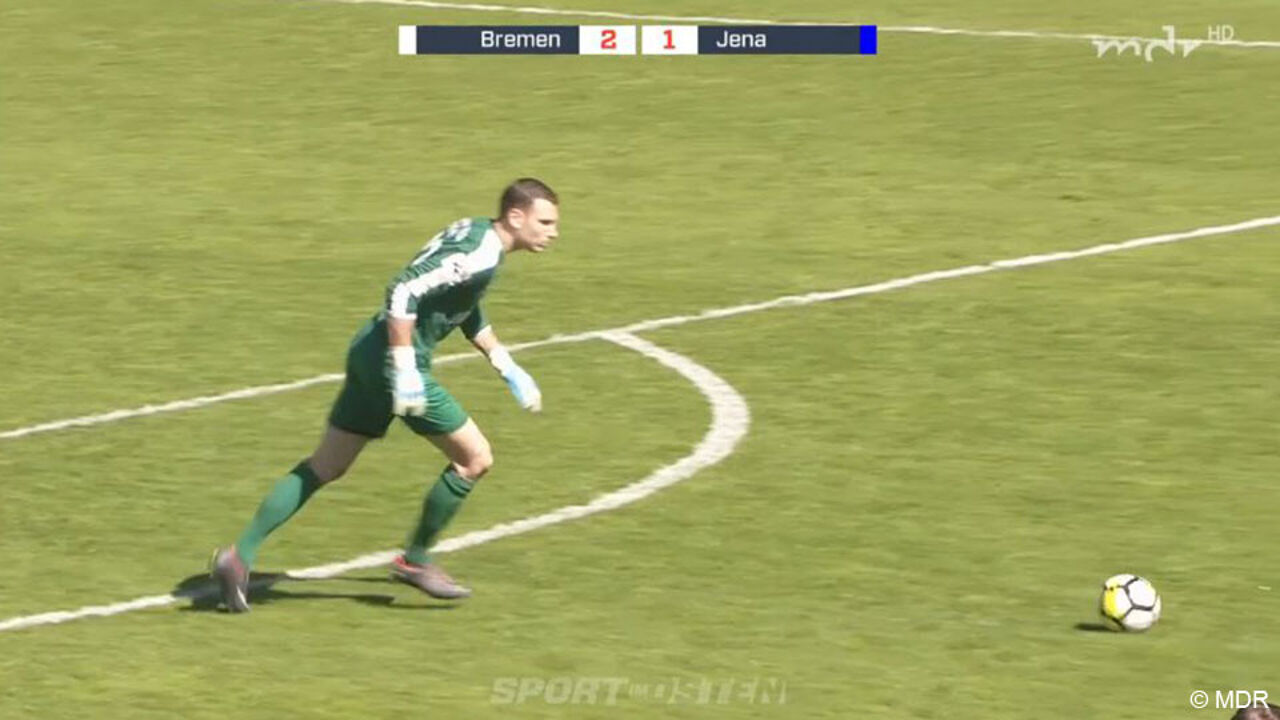 The feat took place in the German third division, as Carl Zeiss Jena (Coppens' club) played Werder Bremen II, the second team of the renowned top flight club. Coppens' remarkable goal meant the equaliser for Jena (2-2). 
The ball must have travelled some 80 metres before entering the opponents' goal mouth, German media reported. The opposite goalkeeper saw the ball coming, but was surprised by the bounce it made just in front of him, and was lobbed. (SEE VIDEO BELOW)
While Coppens' may have had some luck, and while it was "only" third division, his goal is a very remarkable one. I made the headlines of various German media, and no doubt his effort will make it into the year reviews in December.