"Flemish Masters" presented to the press in London
Flanders aims to attract 3 million art lovers in the coming 3 years. The Flemish Tourism Minister Ben Weyts is counting on four of our biggest painters to do the job: the Van Eyck Brothers, Brueghel and Rubens. The project, called "Flemish Masters" was presented to the international press in London yesterday.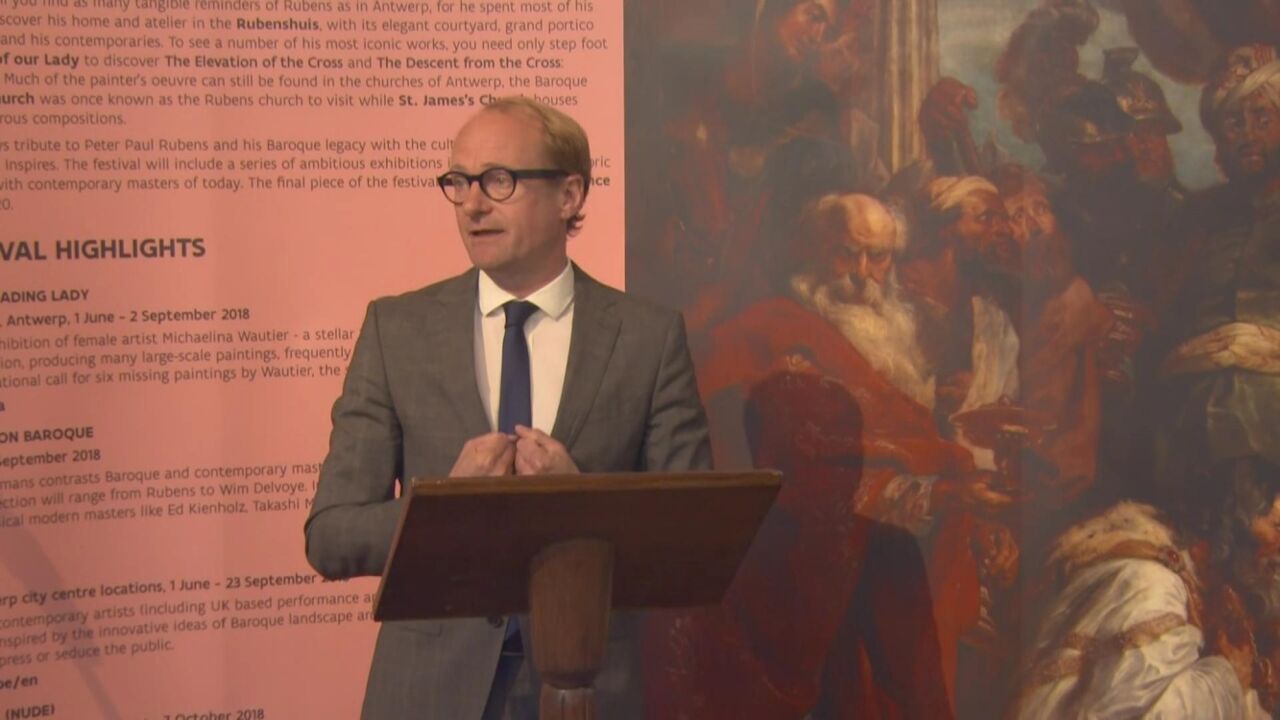 The presentation took place in the Banqueting Hall, near Trafalgar Square. The location was no coincidence: the hall features an immense Rubens ceiling painting (photo). It consists of 9 parts, and it is the biggest work by Rubens which can still be admired in its original setting.  
The visit by Ben Weyts (Flemish nationalist) was part of the Flemish Tourism Board (Toerisme Vlaanderen) effort, which not only promotes painters but also the Flemish chefs in the kitchen and Flemish fashion, among other things, Mr Weyts underlined. 
In his speech, Ben Weyts told his audience "you should come to Flanders. We have great art, architecture and restaurants, and we are very proud of it." (story continues below the video)
Something different for each year
The Flemish Masters project will focus on Rubens and the city of Antwerp this year, in order to highlight Brussels and Flemish Brabant and Pieter Brueghel next year.
In 2020, the campaign will centre on the Ghent Altarpiece (The Adoration of the Mystic Lamb), as the work should have been completely restored by then, and be put back in the Ghent Saint Baafs Cathedral.