Iraqi musicians repay Flemish generosity
You may recall last year VRT's intrepid war correspondent Rudi Vranckx organised a collection of musical instruments that could be sent to the war-torn Iraqi city of Mosul. Today five Iraqi musicians are repaying this generosity by staging a series of concerts across Flanders.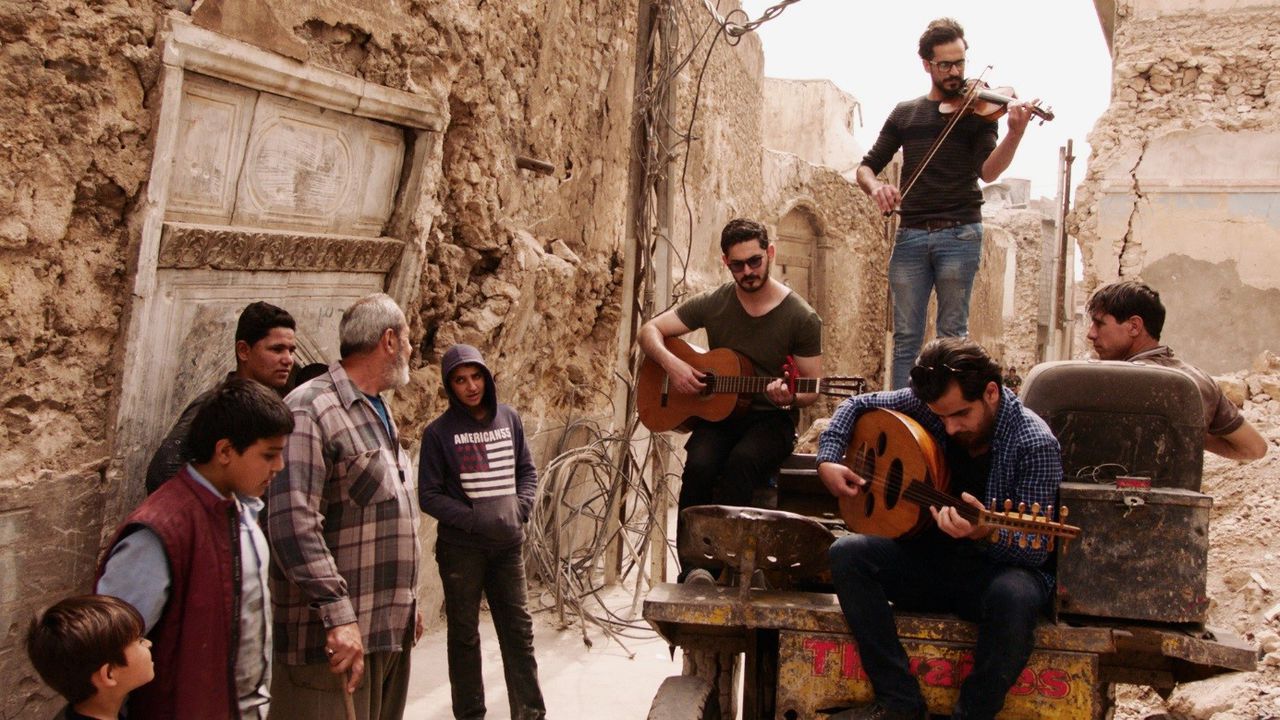 It was in the summer of 2017 that Rudi Vranckx reported from Mosul where IS left the city in ruins. Vranckx met a number of musicians, who played John Lennon's "Imagine" against the surrealist backdrop of a city in ruins on instruments that they had hidden from the jihadeen. The VRT reporter then launched his campaign to collect musical instruments for Iraq and collected far more than he ever expected. With some difficulty the instruments were taken to Iraq last September.
Five Iraqi musicians Nabeel Atrakchi, Saif Al-Taie, Mohammed Aladwani, Khalid Alrawi and Hakam Al-Zararee will now tour Flanders to allow Flemings to get to know Iraqi music and learn more about the fate of Mosul. They will also be meeting the people who donated their instruments. They are playing at following venues: on 2 and 3 May: Difference Day (VUB) in Bozar, Brussels; on 9 May: Imagine Tour at Flagey (concerts and debate), Brussels; and on 13 May: Lierisch Kunstenfestival, Lier.