Catherine De Bolle is Europol's new supremo
The former Head of Belgium's Federal Police Service Catherine De Bolle has taken over as the new head of the European Union Agency for Law Enforcement Cooperation, Europol. A woman who was 4cm too small to join the Gendarmerie has now become the first woman ever at the helm of the EU's law enforcement agency.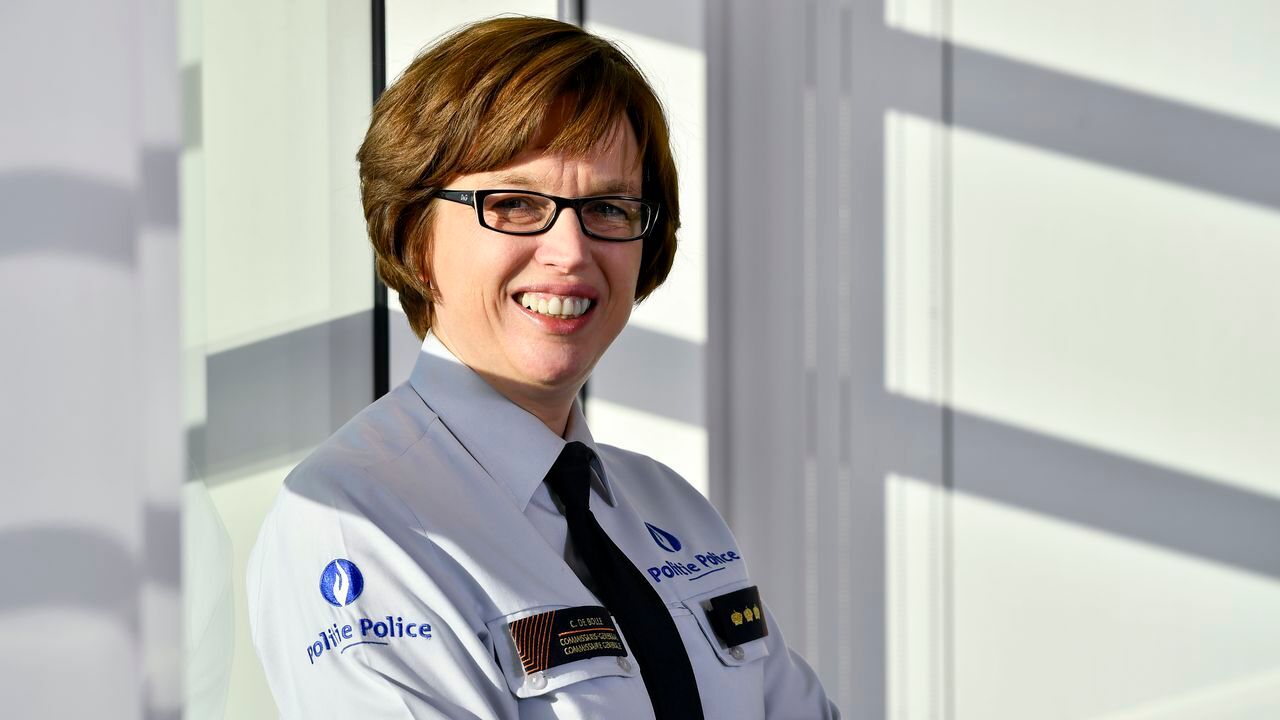 Ms De Bolle was the first woman at the top of the Federal Police Service, the first Belgian to be Europe's representative at Interpol and now she has become not only the first woman, but also the first Belgian in the top job at Europol.
But who is Catherine De Bolle?
When she was 18 Catherine De Bolle dreamed of a job with the police. However, being just 1.64 metres tall she was too small to join what was then the Gendarmerie. The minimum height for a woman there was 1.68 metres.
She graduated from Ghent University with a law degree and in 1994 the then Employment Minister Miet Smet changed the rules and women taller than 1.63 metres were able to start her training to become a gendarme.
First woman at the head of the Federal Police
Ms De Bolle gradually rose through the ranks of the Gendarmerie. In 2001 she was appointed Head of the Local Police Service in her home town of Nivove (East Flanders).
In 2012 her career took a quantum leap when she was appointed Commissioner-General of the Federal Police Service. From being at the head of an organisation with around 100 officers, Catherine De Bolle was now at the head of the country's largest police service with around 12,000 people working under her.
"Honest with a no-nonsense approach and very humane" are words those that have worked with her use to describe her. Her 5-year mandate was extended in 2017.
Catherine De Bolle was elected Public Service Manager of the year in 2015. The prize is presented annually by Flemish Association for Governance and Welfare. She was given special praise "for the way she functions in difficult circumstances and complex organisation, while being able to make a difference".
Also in 2015 Catherine De Bolle became the first Belgian to be Europe's representative at Interpol's Executive Committee.
The first Belgian at the head of Europol
Catherine De Bolle has now become the first Belgian at the head of Europol. In October of last year she beat off stiff competition from the Czech Oldřich Martinů and the Dutch Assistant-Director of Europol Wil van Gemert.
A number of countries tried to block her appointment and a lot of lobbying was needed. She takes over the reins at Europol from the Britton Rob Wainwright.