Erect male member courts controversy up in Antwerp
A work of art under construction in the Middelheim sculpture park is causing controversy even before it is finished. The sculpture modestly entitle 'Arc de Triomphe' (Triumphal Arch in English) features an erect male member.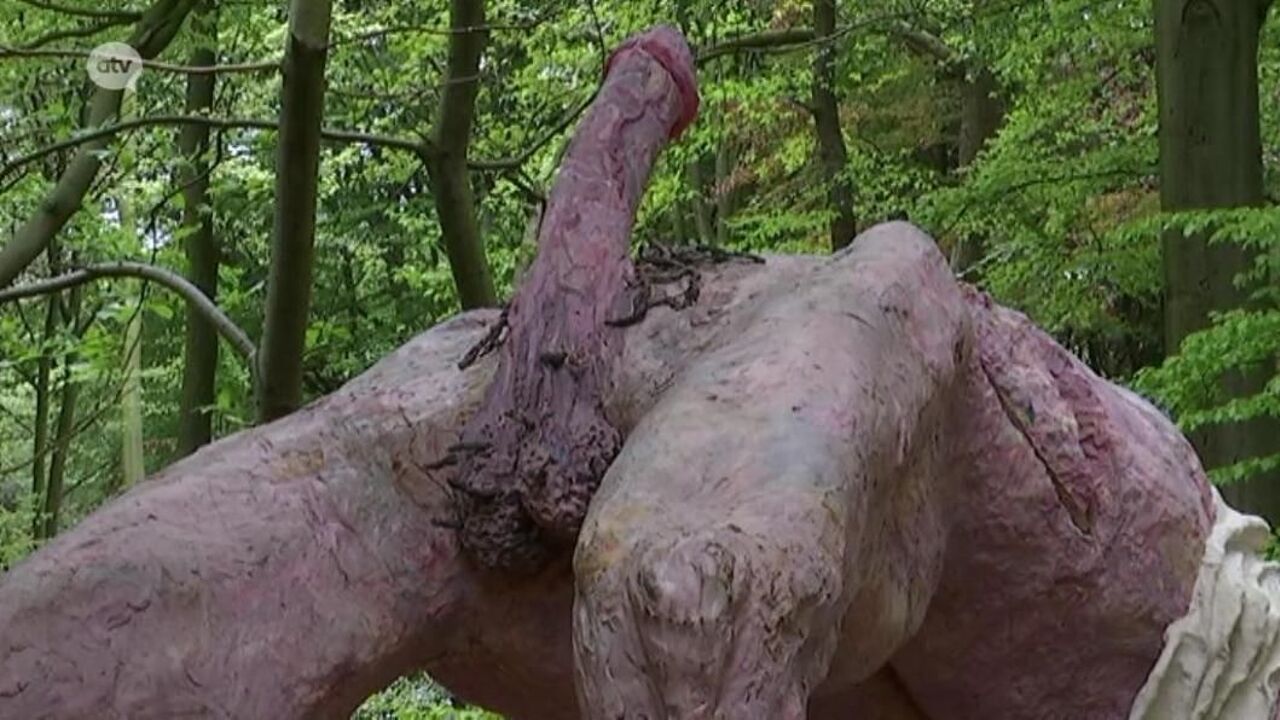 Photo ATV (Antwerp Television)
'Arc de Triomphe' is a work by Austrian artists' collective Gelitin modelled in plasticine. It features a male nude reclining on his back with his male member in the ascendant. The work forms part of the new exhibition "Experience Traps" that draws its inspiration from baroque art. The exhibition is only one of the planks of the "Antwerpen Barok 2018" festival. Even before the work was complete, a first complaint had been voiced.
Middelheim director Sara Weyns brushes off the criticism: "I can only conclude that a male nude attracts greater criticism than a female nude. We've got several female nudes in our collection and never has one attracted any criticism."
Sara blames the use of plasticine: "It's pink and far more realistic than bronze! Unlike most classical bodies this isn't an idealised body. The body wearing only a vest and socks has adopted an unusual pose. It is drawn from real life but at the same time it's a caricature with large nails and rough hair."
Middelheim Park is visited by a broad range of visitors. Children take part in guided tours: couldn't that pose a problem?
Sara Weyns: "The work is under construction and is shielded at the minute. Once it is in its proper place it will be set in the proper context. An alternative route will be signposted. The male nude won't be prominently shown. It will be more at the rear."
People with delicate sensitivities will still be able to enjoy Middelheim as the alternative route will take you past thirty other interesting works.