Belgian chippy victim of hit&run
A chippy in the Morkhoven district of Herentals (Antwerp Province) was the victim of a nasty hit&run accident earlier this week. The chippy De Statie, which means 'station' in the local dialect, sustained considerable damage.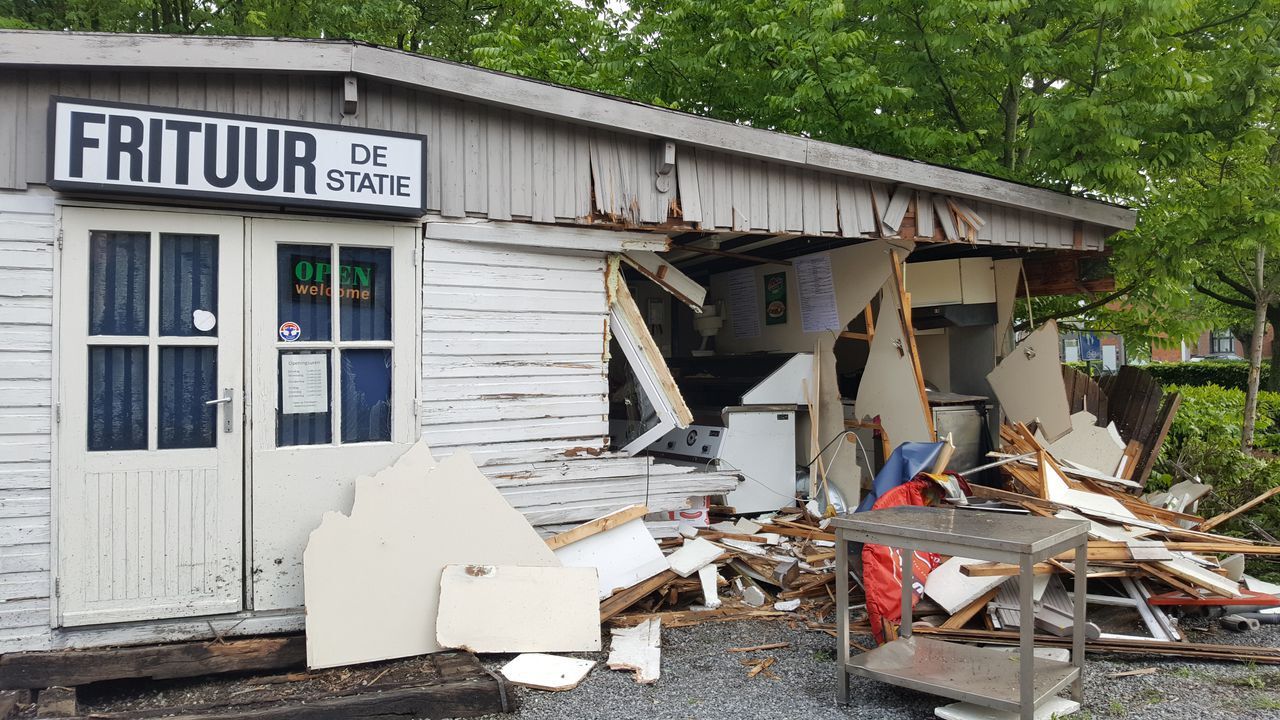 The hit&run happened in the early hours of Monday night. After crashing into this symbol of Belgian pride the driver fled the scene. Local police are now eager to track him or her down.
Despite the welcoming sign on the door the chippy is unlikely to open soon.