"Belgian railways are still unsafe"
The rail safety expert Patrick Lafontaine has told VRT Radio 1's morning news and current affairs programme 'De ochtend' that 5 years after the Wetteren rail disaster, the rail network in Belgium is still unsafe. 5 years ago today a freight train carrying toxic substances derailed in Wetteren (East Flanders).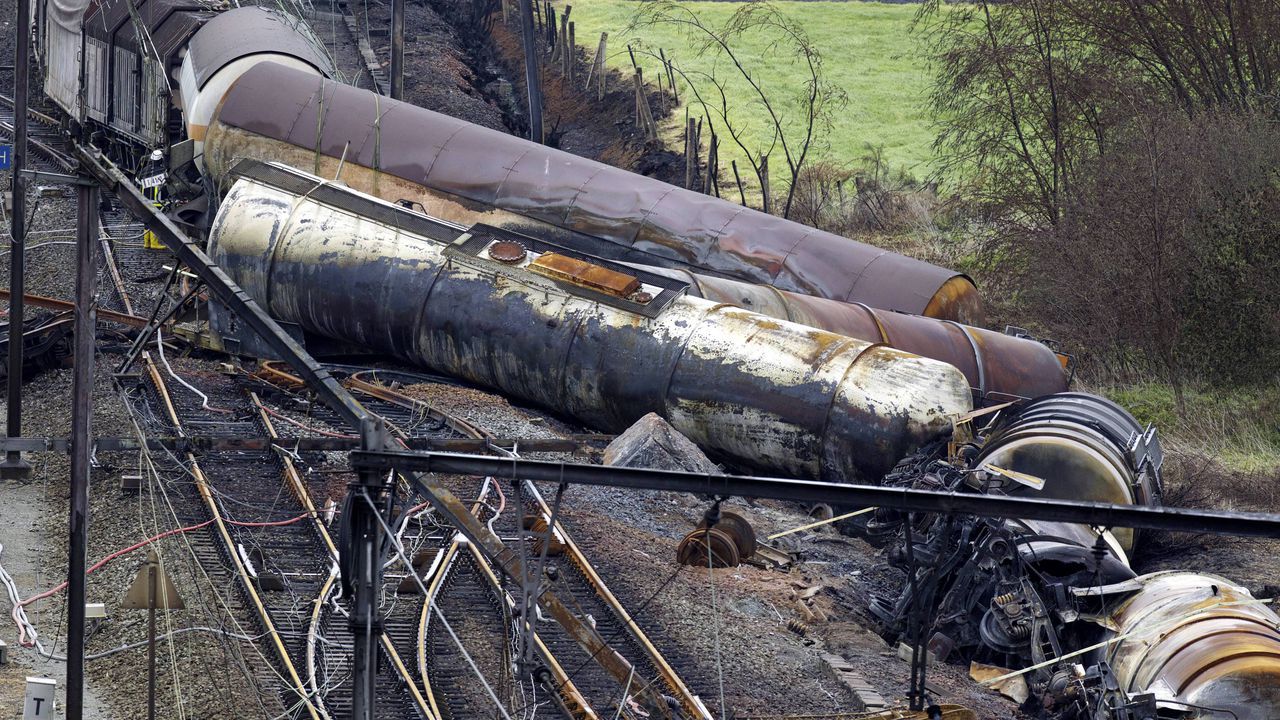 An investigation found that human error on the part of the train driver was to blame for the accident. The driver had driven to quickly over points causing the train to derail.
A safety system exists that can act automatically if a train driver is at fault. However, "Currently the system has only partially been introduced on the rail network", Mr Lafontaine said.
Patrick Lafontaine was one of the experts that gave evidence to the Chamber of Representatives' special investigative committee into the 2010 Buizingen rail disaster.
"One of the conclusions we reached then was that safety measures rail network were lacking and that such a system needed to be introduced across the rail network.
"However, this has not happened and this is very regrettable. Because since the disaster in Wetteren there have been other serious accidents. In 2016 a freight train crashed into a passenger train in Wallonia and last year something similar to Wetteren happened in Leuven. A passenger train derailed because the drive had driven through points too quickly. The system should really have been installed".
But why has the safety system not yet been rolled out across the rail network?
"Belgian Railways simply started too late. We didn't start until after the Buizingen rail disaster, while in neighbouring countries they started rolling out such systems decades ago. It is a complex operation that can't be completed in a couple of years", Mr Lafontaine added.
The Belgian rail company NMBS aims to have completed the roll out of the rail safety system by 2023.