Bears from Limburg sanctuary off to Scotland
Two bears are set to leave the wild animal and bird sanctuary in Opglabbeek in Limburg province for a new home at a zoo in Scotland. The bears were thin and neglected when they arrived at the sanctuary last August. They are much better now and it is time for them to be given a new permanent home.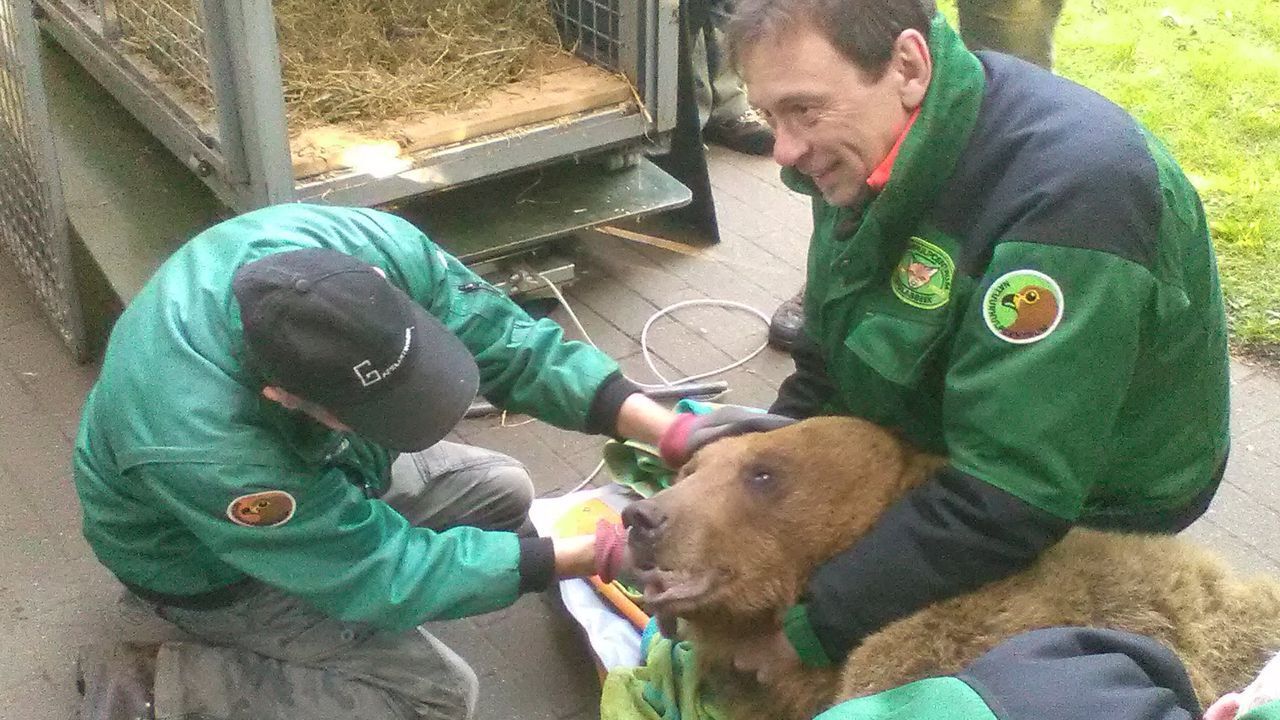 The bears, Henk and Eso are brother and sister. They were born in the wild in Albania, but were taken from their mother who was shot. Young bears are often used as tourist attractions in Eastern European country and this was Henk and Eso's lot.
The cubs were sold to a hotel that "displayed" them in a cage on its carpark in a ramshackle cage. The only food they got was leftovers from the hotel restaurant. The only source of water was the rain that fell into their cage.
Albanian animal lovers worked together with the Opglabbeek sanctuary to free the bears and bring them the 3,300 kilometres to Limburg.
Now that Henk and Eso have recovered from their ordeal they are to travel to their new home. They will have no lack of space as their enclosure includes a wood, a waterfall and even a hill for them to climb.