Brussels can expect "0 euro" for reception centre for illegals
The Federal Secretary of State responsible for asylum and migration Theo Francken (Flemish nationalist) has given a resolute response to plans by the Brussels Regional Government to send the bill for reception centres designed to offers beds to illegal immigrant currently sleeping in Brussels North Station to the Federal Government.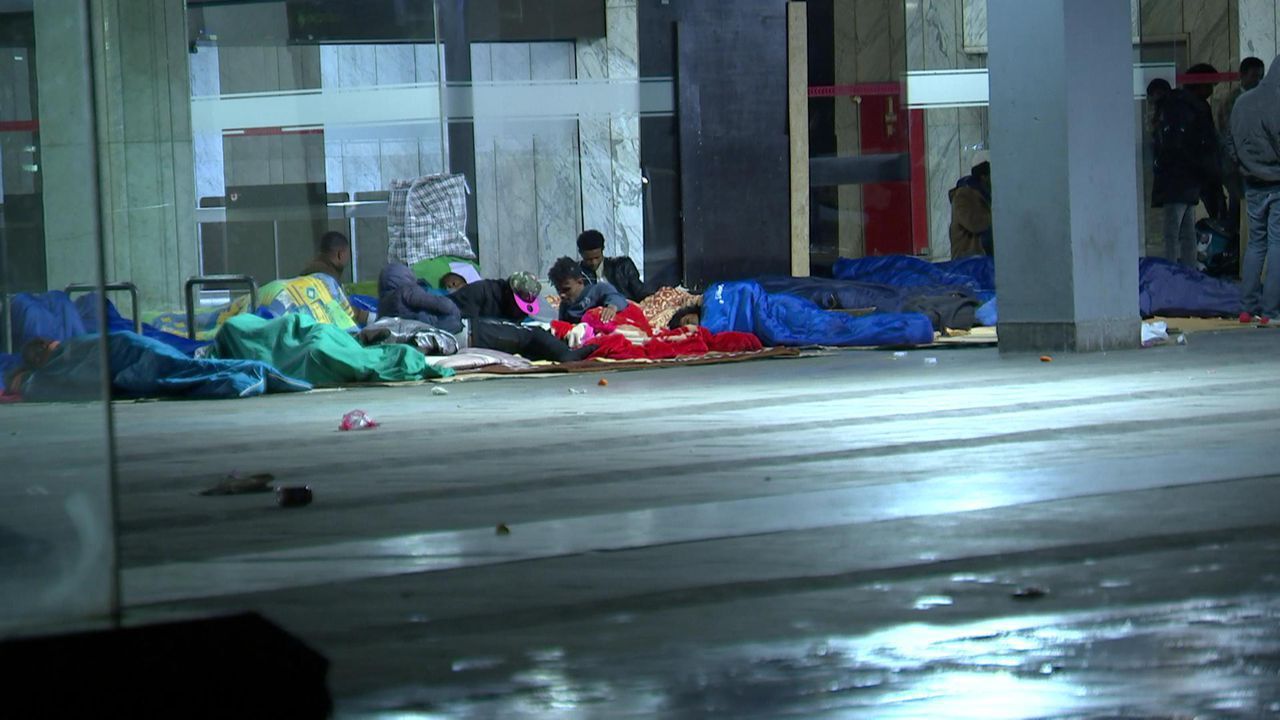 The Brussels Regional Government's plans were announced by the Flemish socialist regional minister Pascal Smet. Speaking on VRT Radio 1, Mr Francken said that the Brussels regional government can expect "0 euro" from his department. Mr Francken says that the situation in the building that houses Brussels North Station has been caused by "A hug an illegal policy that needs to stop".
On Thursday the Brussels Regional Government announced that it is to reopen a shelter in the Brussels district of Haren that will be used to a accommodate those sleeping rough in and around the railway station.
Mr Smet told journalists that "We believe that it is morally unjustifiable that hundreds of people seek sanctuary in public places, our railway stations and our parks".
The homeless shelter in Haren was opened as part of a scheme to provide a safe and warm place to sleep for the capital's homeless during the winter months. The centre closed on 30 April. There were warnings that this would mean that hundreds (more) people would end up sleeping on the capital's streets.
The Brussels Regional Government decided to reopen the centre. Letters were sent to the Federal Prime Minister Charles Michael (Francophone liberal) and to Mr Francken. The letter reminds the Federal Government of "It's duties regarding the reception of people without residence permits who are in transit".
However, Mr Francken wrote on Twitter that Brussels can expect "0 euro"'from the Federal Government. Speaking on VRT Radio 1, the Secretary of State added that Mayors and police service should be acting to resolve the issue, but refuse to do so.
Mr Francken believes that the situation around Brussels North Station is getting out of hand and that it is "dangerous" and "unsafe" there. Mr Francken accused the Mayor of Schaarbeek Bernard Clerfayt (Francophone federalist) of "a playing electoral game to look like the great humanist" in front of migrants.
"It doesn't want to upset his supporters among immigrant communities. The hug-an-illegal policy must stop".
Mr Francken adds that he can't and won't act.
"People can ask for asylum and are given bed and board the same day, but they don't want to. I can only act if the police do their work. However, they refuse to do so. Left-wing humanists are using this as resistance against the right-wing government. They want to create a migration hub between Italy and the UK there and I won't be a part of it", Mr Francken added.