Juncker calls on Belgium to give EU Brits citizenship
The European Commission President, Jean-Claude Juncker, has called on Belgium to give Belgian citizenship to Britons working at the European Institutions. An estimated 2,000 British nationals work as civil servants at the various European institutions.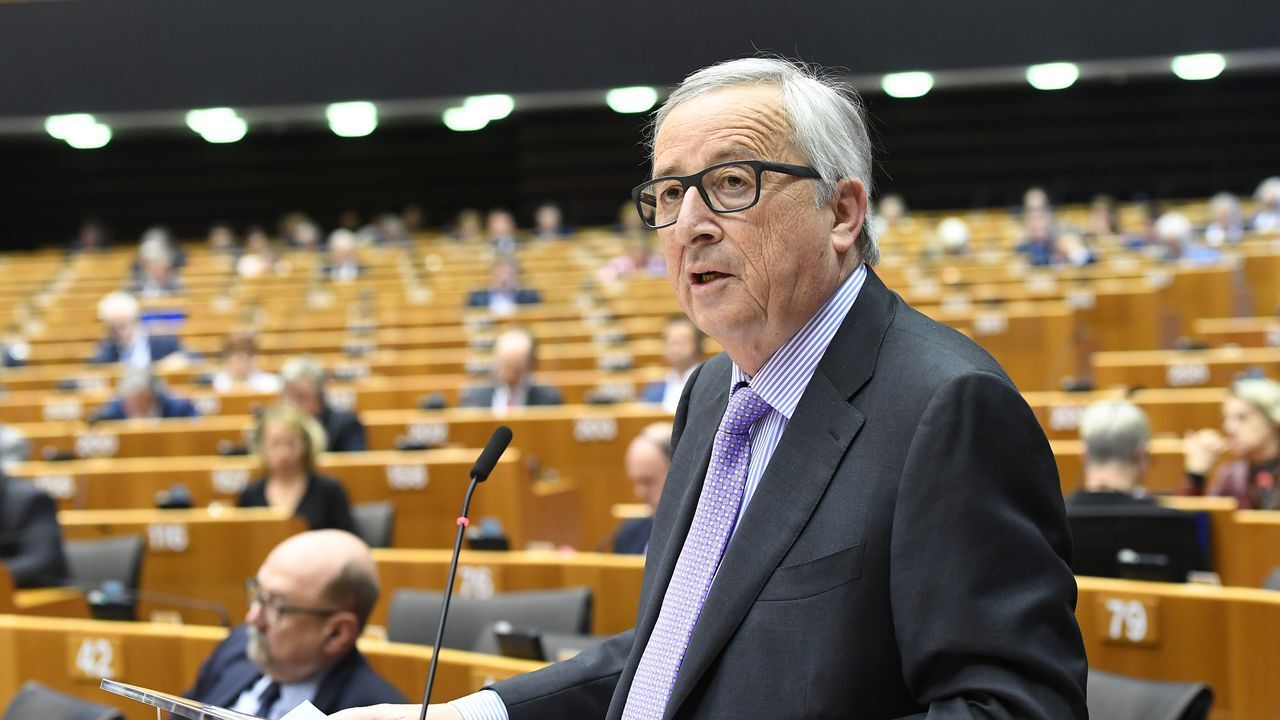 Speaking in the European Parliament on Thursday, Mr Juncker described Belgium as "a kind host" before going on to ask the Belgian Prime Minister Charles Michel (Francophone liberal) to "show the same generosity when it comes to granting Belgian citizenship" to British EU staff.
The UK will leave the European Union next March. This means that Britons that don't have dual nationality will no longer have EU.
Both the UK government and the European Union have already pledged to protect citizens' rights after Brexit. However, this does not include automatically granting citizenship to British expats living in other EU countries.
Article 49 of the rules for EU staff couldn't be clearer. "An official may be required to resign" if they lose their EU citizenship and are no longer a national of an EU member state.
However, many British EU staff are longstanding residents in Belgium with families.
An internal EU Commission document quoted by Politico news last month said Article 49 would not mean British staff losing their EU jobs, apart from cases involving "conflicts of interest or international obligations".
Responding to Mr Juncker's plea during a European Parliament debate, Mr Michel said Belgium's citizenship law in the context of Brexit was "contradictory", but he did not specify the difficulties.
"The government is examining the judicial possibilities on this question, which affects a number of people who have been living in our country for a long time," he said.
European Commission spokesman Margaritis Schinas said later that Mr Juncker's remarks were meant as a reminder for the Belgian leader. "We live up to the promise that our colleagues of British nationality should be given maximum guarantees to stay, not only with their employment but also if they want to stay as Belgian citizens. But this is entirely in the hands of the Belgian government, not ours," he said.
To qualify for Belgian citizenship, an applicant must have lived in Belgium for at least five years legally and be in possession of the correct papers.
The procedure usually takes between 4 and 8 months. However, the procedure could prove more difficult for as they aren't issued with a standard residence permit. Instead they are given a special identity card.
However, if a strict interpretation of the law would not consider the identity cards to be legally valid residency permits which would exclude the British EU official from applying to become Belgian.