Trailer crashes into bank: "One child dead"
A two-year-old child has been killed after the trailer of a lorry crashed into a bank in the Flemish Brabant municipality of Kortenberg on Friday morning. The trailer that was carrying a crane crashed into a branch of the ING bank along the busy Leuvensesteenweg, a trunk road that connects Leuven and Brussels. The child's father was rushed to hospital but is now out of danger.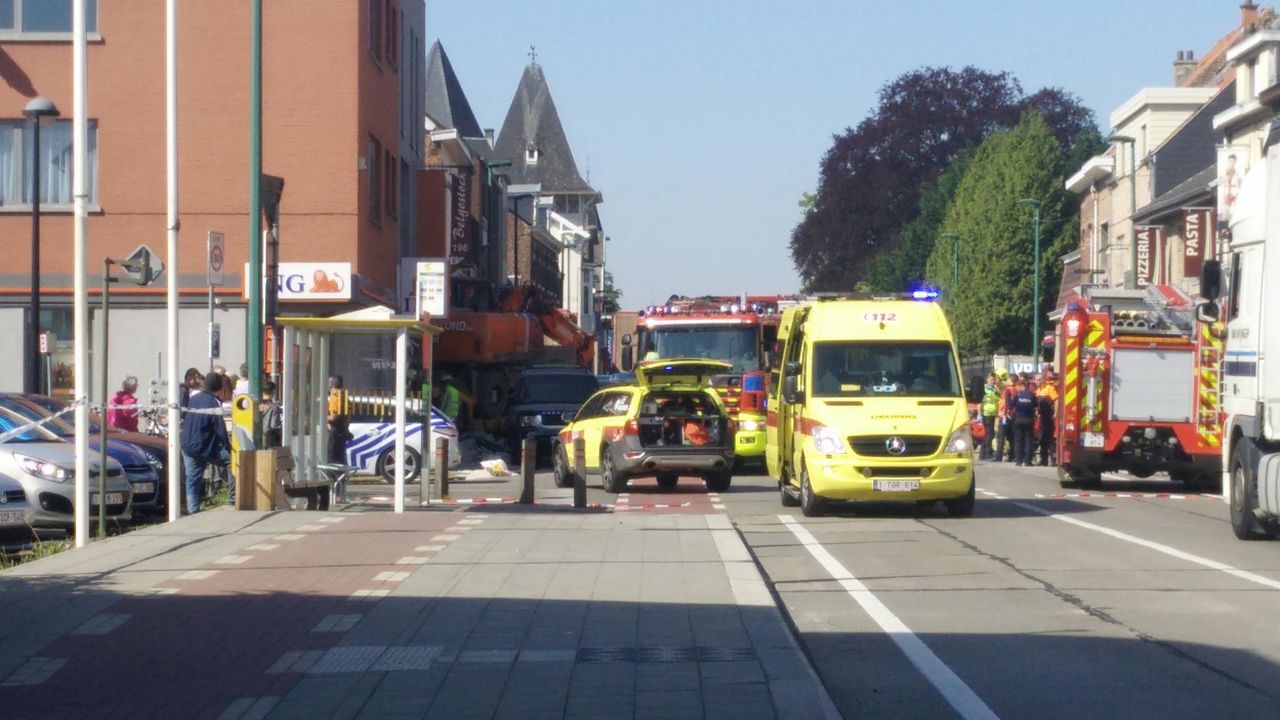 The driver of the truck that was pulling the trailer is reported to have noticed the tail end of a traffic jam too late. He was forced to swerve and the back end of the trailer crashed into the bank. Several cars are also reported to have been damaged.
Eyewitness: "It is terrible"
Marc Vranckx works nearby and saw the accident happen. "The lorry hit the fence around our company that is made out of heavy pieces of concrete. He bounced off and hit two or three cars. He then shoved forward and his trailer that is loaded with a crane crashed into the ING bank".
"I called the emergency services straight away and they were at the scene quickly. They are now trying to free the drive from his cab", Mr Vranckx told VRT Radio 2.
Mr Vranckx added that there situation is incredibly chaotic and that there is a lot of damage.
"It is very bad, terrible. A child has died. The people here are all shaken. I have experienced a lot but this is bad, very bad".