An historic bronze medal for Belgium's squash women
The Belgian woman's squash team has come third at the European Squash Championships in the Polish city of Wrocław. Our men's team came sixth in the Second Division.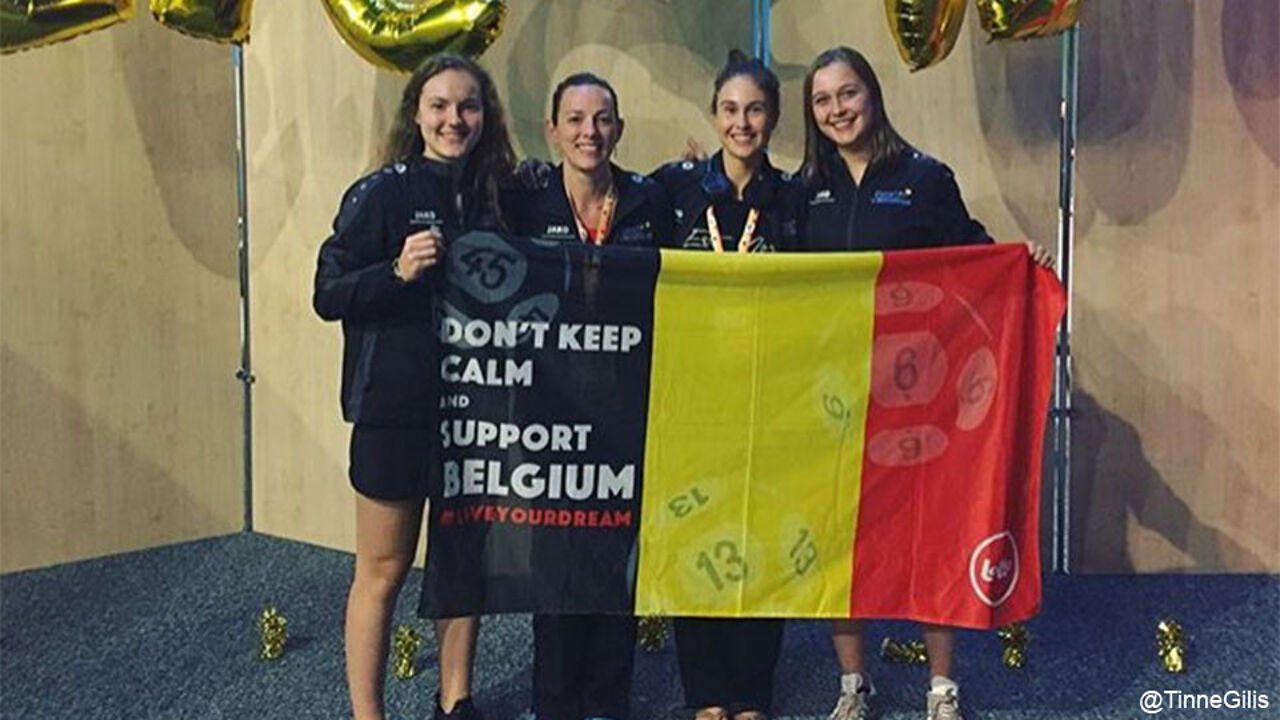 The Belgian women's team's bronze medal is the ever medal won by our national female squash team at a European Championships.
In the play-off match for 3rd place Belgium beat The Netherlands two games to nil.
Nele Gilis beat her Dutch opponent Milou van der Heijden in an exciting five-set match. Then Tinne Gilis beat Natalie Grinham 3-1. With Belgium two matches to nil up the third game was superfluous to requirements.
On Friday our women's team lost 3-0 in the semi-finals to England. This is Belgium's first ever European Championships medal.
Meanwhile, Belgium's men finished 6th in the Second Division after losing their play-off game four 5th place against Finland by three goals to one.