Standard still very much in the running
With three games to go in Play-off I, Standard de Liège moved to within 4 points of the league leaders Club Brugge after a convincing 5-0 home win against KRC Genk. In Play-off II KV Oostende enjoyed a 2-0 win away at Germinal Beerschot.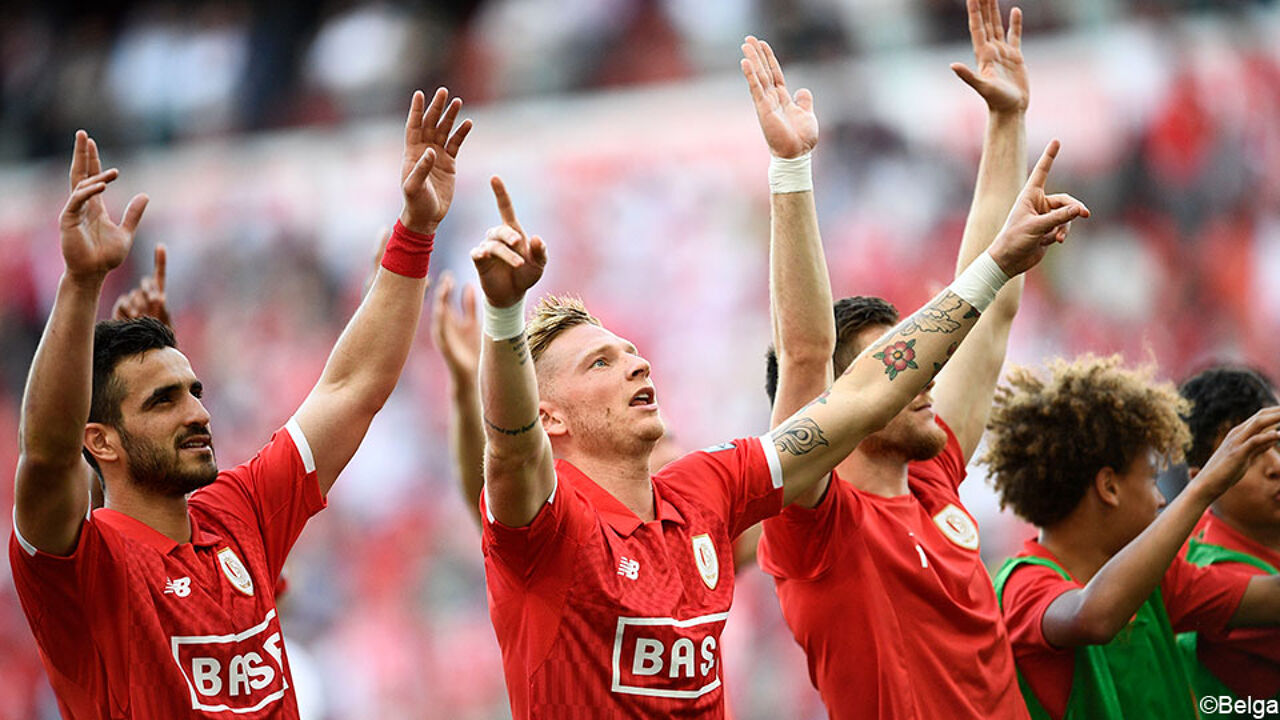 If there is one team that shone in Play-off I then it is Standard de Liège. This season's cup winners only qualified for Play-off I after coming back from behind against KV Oostendde to make it into the top 6 in the final game of the regular football competition.
With a place in next season's Europe League already ensured thanks to their victory in the cup final, many observers thought that Standard would be among the also-rans in Play-off I. How wrong they were.
While the league-leaders Club Brugge and second-place Sporting Anderlecht's form has been variable to say the least it has been onwards and upwards from Standard who have taken 16 points from their 7 Play-off I games so far.
Sa Pinto's still have games away at Anderlecht and at home against Club Brugge so there is still everything to play for.
Standard's performance was as good as Racing Genk's was poor. The home side took the lead on 9 minutes after a goal by Carcela (photo) who truly excelled throughout the game. Genk had chances through Samatta, Buffel and Dewaest.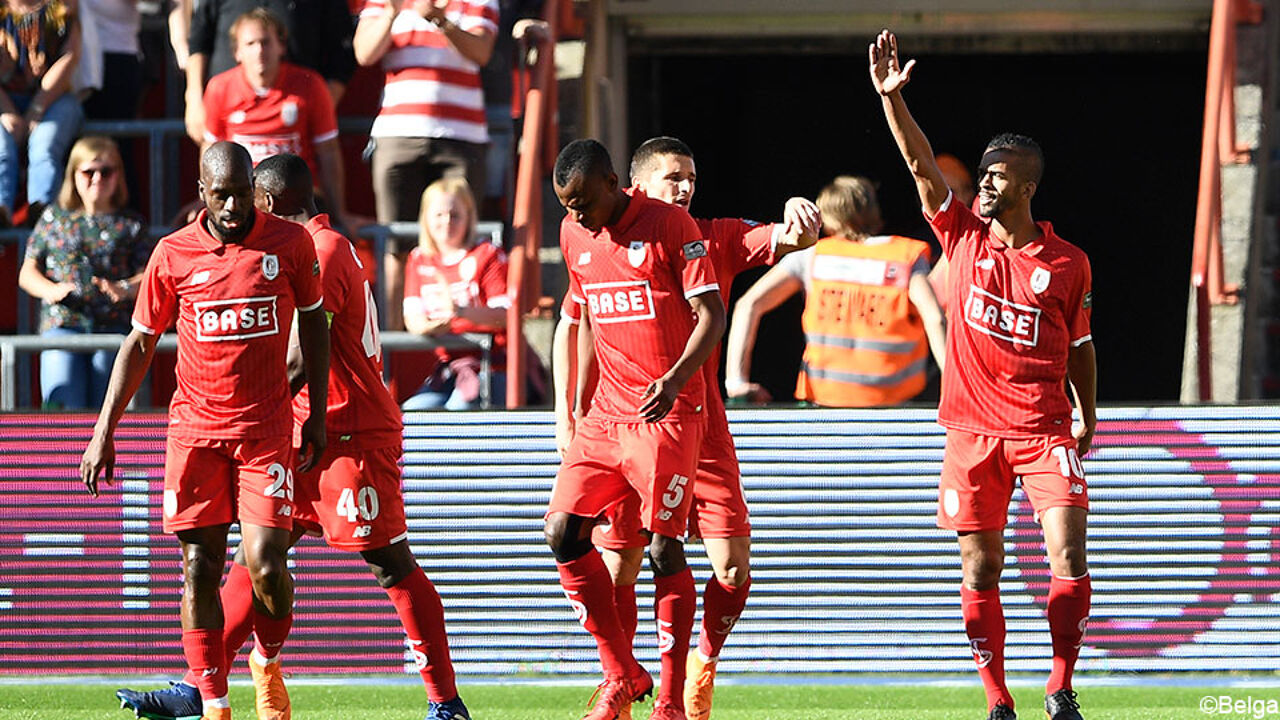 However, these came to nothing thanks to good work by the Standard keeper Ochoa and the first half ended 1-0 in Standard's favour.
Carcela was instrumental in creating Standard's 2nd goal 6 minutes into the second half.
Standard's cup hero Renaud Emond (photo) did the honours and it was 2-0 to Standard. The home side went from strength to strength outclassing Genk across the board.
Goals from Edmilson on 79 minutes, Cop on 83 minutes and a 2nd Carcela goal on 88 minutes made for a final score of 5-0 to Standard.
The result leaves Standard 3rd with 38 points, 2 points less than Sporting Anderlecht and 4 points less than the league-leaders Club Brugge.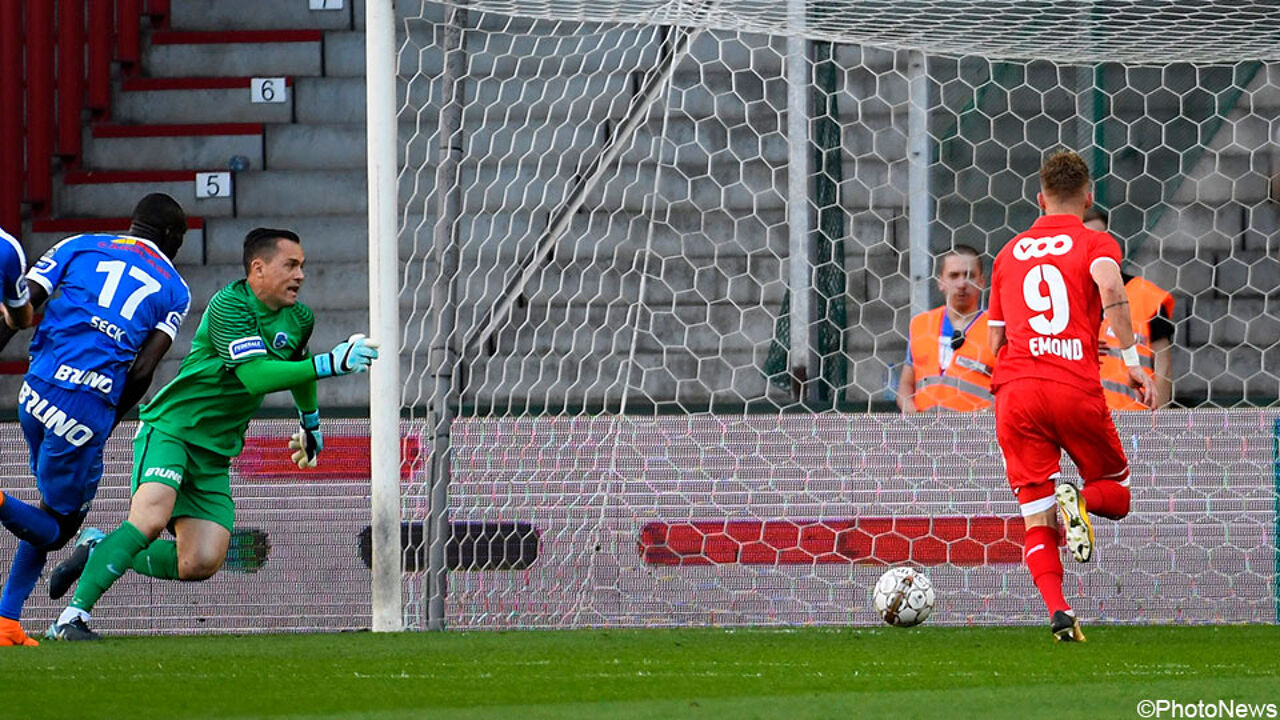 A first Play-off II win for KV Oostende
An own goal by Beerschot-Wilrijk's Prychynenko on 58 minutes and a goal by Apala on 70 minutes ensured KV Oostende of the first win of their Play-off II campaign.
The 2-0 away win against Beerschot-Wilrijk means that KVO now have 8 points from 7 games. Beerschot-Wilrijk are last in Group B with just 4 points.