Standard up to second, Club Brugge still first
In Play-off I Standard de Liège move up to second place after a 3-1 win away at Sporting Anderlecht. Standard's victory came after a strong 2nd half performance with 2 goals from Edmilson (on 48 and 78 minutes) and a Emond goal on 78 minutes. Sporting Anderlecht's goal came from Teodorczyk on 63 minutes.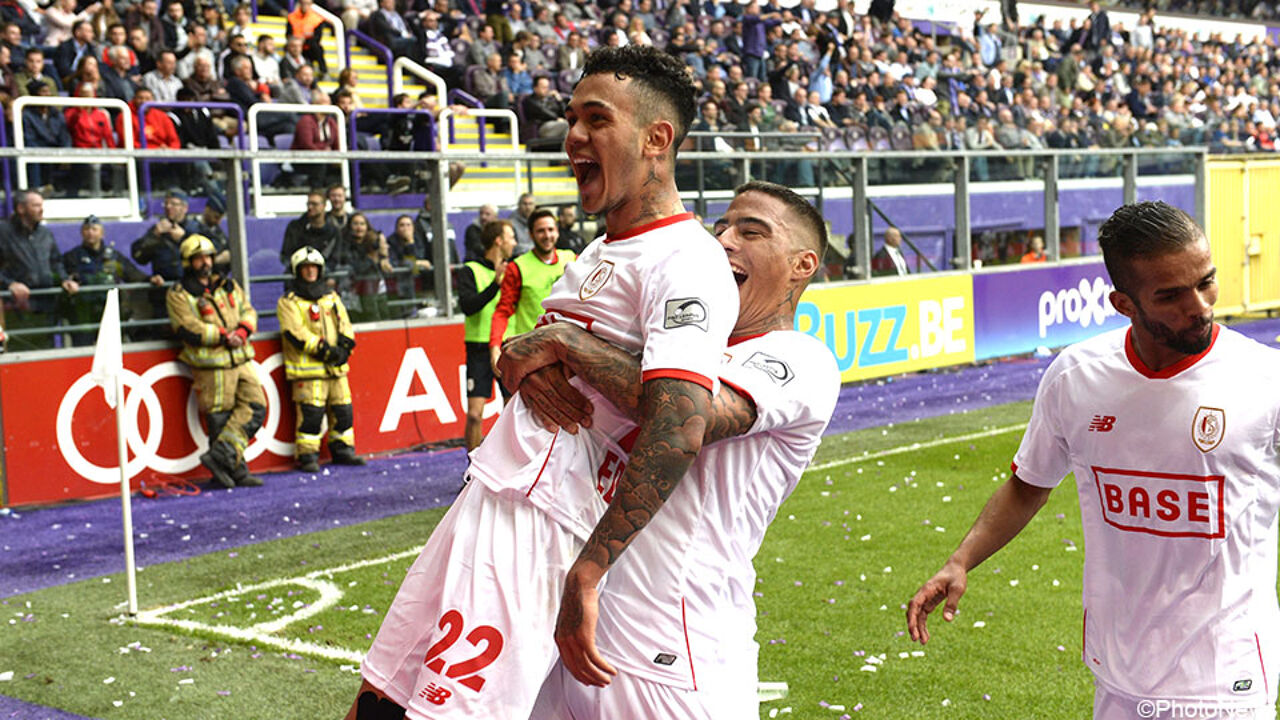 With 2 games to go Club Brugge now have a 4-point lead at the top of Play-off I. They beat Sporting Charleroi 3-1 in Charleroi on Thursday evening.
Sporting Charleroi opened the scoring from the penalty spot through Rezael on 19 minutes. Club Brugge's goals came in the second half from Vormer on 64 minutes, Vanaken on 71 minuten and Vossen on 73 minutes.
Club Brugge have a 4-point lead at the top and have 45 points, Standard de Liège are 2nd with 41 points, and Sporting Anderlecht are 3rd with 40 points.
The match between Racing Genk and AA Gent ending in a 1-1 draw. Kubo scored AA Gent's goal on 15 minutes Samatta scored Racing Genk's equalizer on 66 minutes.
AA Gent are 4th with 33 points, Sporting Charleroi are 5th also with 33 points. Racing Genk are 6th with 32 points.
Flandersnews.be brings you all the very latest news on what is proving to be a very exciting Play-off I competition. With two games still left three teams are still in the running for the league championship.