Tragedy averted thanks to defibrillator
KV Kortrijk's Anthony Van Loo became ill just a few minutes in to the West Flemings Play-off II Group A match against near-neighbours Excel Mouscron. Anthony Van Loo is fitted with a defibrillator, a device that can give an electric shock if he experiences cardiac arrhythmias.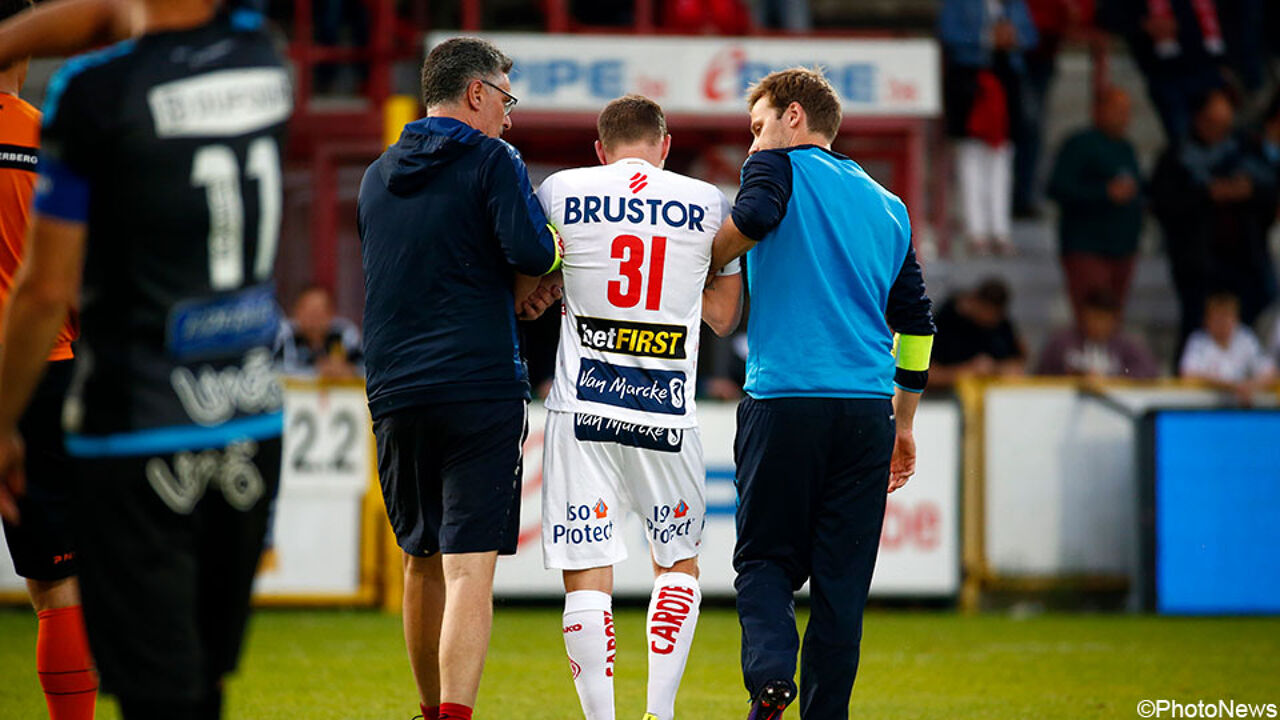 The defibrillator was put to use on Friday in order to revive him after he collapsed on the pitch.
Anthony Van Loo had the defibrillator fitted 10 years ago in order to keep his cardiac arrhythmias under control. It saved his life once before in 2009 during a match between his then club Roeselare and RFC Antwerp.
It was put to good use again during Friday's match. Anthony Van Loo was escorted from the pitch to applause from supporters of both teams.
The match ended in a 0-0 draw.
Victory for Zulte Waregem
Friday evening's other game between Oud-Heverlee Leuven and Zulte Waregem ended in a 2-1 for Zulte Waregem.
Coopmans opened the scoring for Zulte Waregem on 45 minutes with Gorius equalizing for the home side on 31 minutes.
A 2nd half goal from Hamalainen on 81 minutes ensured Zulte Waregem of victory.