Supporters taken to hospital after incident with fire cracker
A number of supporters were taken to hospital after a powerful fire cracker was set off in the crowd just before kick-off in Saturday evening's Play-off II Group B match between Royal Football Club Antwerp and Sint-Truiden.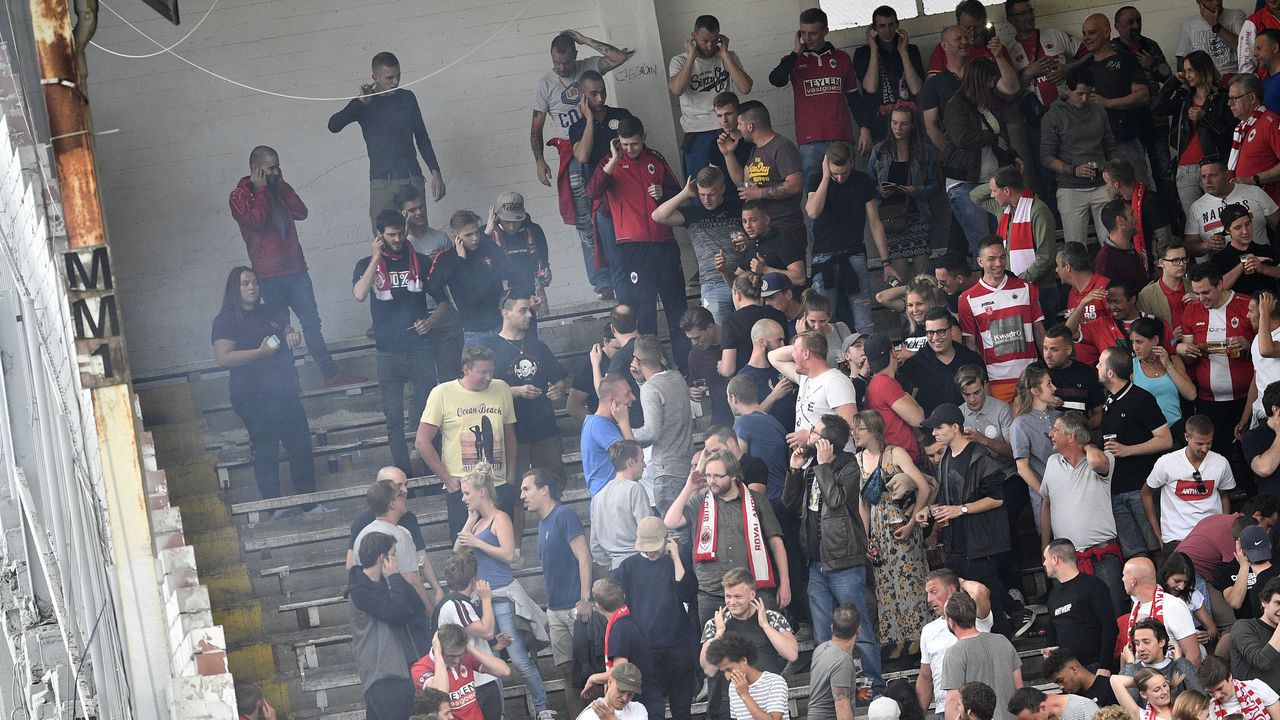 Wouter Bruyns of the Antwerp Local Police Service told the daily 'Gazet van Antwerpen that "We saw that people we looking around surprised and putting their hands over their ears. The stadium announcer called on those that had issues to seek help from the medical service that was present in the stadium".
Some when to hospital or to their GP under their own steam to get treatment for problems with their hearing. Police are still searching for the person that threw the fire cracker.
On the pitch Sint-Truiden enjoyed at 2-1 win with first half goals from Legaer on 26 minutes and Akpom on 33 minutes. The home side pulled one back through Jaadi 50 minutes.
Wins for KVO and Sporting Lokeren
With 1 game still left Sporting Lokeren is already certain of a place in the Play-off II final against Zulte Waregem. Sporting Lokeren enjoyed a 4-2 home win against Beerschot Wilrijk.
Lokeren's goal came from Cevallos on 2 minutes, Hupperts on 10 minutes, and a Romo own-goal on 68 minutes and Söder in the 1st minute of stoppage time. Van Hyfte scored from the penalty spot for Beerschot-Wilrijk on 43 minutes and Octavlo scored on 47 minutes for the visitors.
KAS Eupen's last home match of the season saw the Pandas beaten 4-0 by KV Oostende. KVO's goals came from Zivkovic (photo) on 43 minutes, Musona on 53, and Rezaelan on 82 minutes and Gano on 88 minutes.