55,000 protest against pension reforms
Tens of thousands of trades unionists have gathered in Brussels today to take part in a march against the Federal Government's pension reforms. Although no strike has been called the socialist, liberal and Christian trades unions are providing strike pay to those members that wish to take part.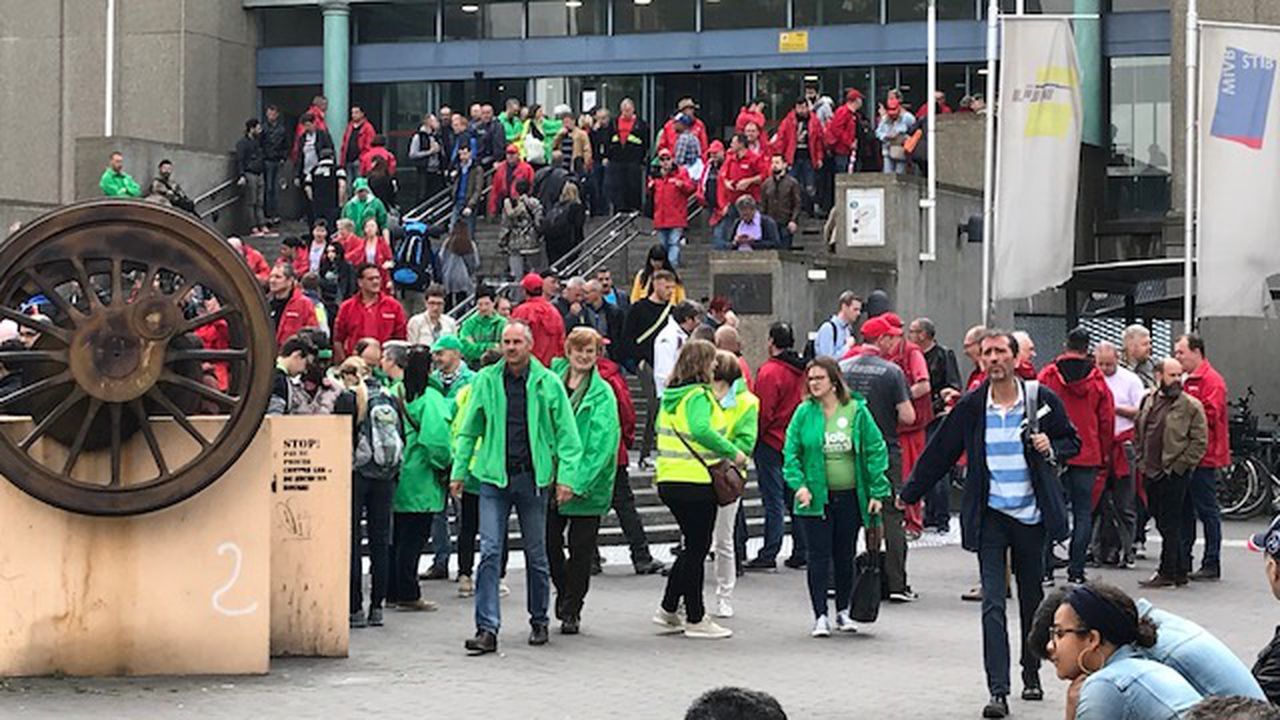 The march has had an impact on public services such as the post and public transport. While the railways have been largely unaffected, there is considerable disruption to services provided by the Flemish public transport service De Lijn and the Brussels public transport service MIVB.
There is also disruption at Port of Antwerp and on the country's inland waterways as lockkeepers apear to have joined the demonstration in numbers.    

Two out of three De Lijn drivers have turned up for work. Meanwhile, around half of the MIVB's bus tram and metro services are running. Both public transport companies have deployed those drivers that have turned up for work on the busiest lines.
MIVB's An Van hamme warns that once the march gets under way there will be further disruption on bus routes that cross its path.