"Happy Hour if you don't invade the pitch"
The greenkeepers who take care of the pitch of football champions Club Brugge, are appealing to their fans to refrain from invading the pitch tomorrow, when newly-crowned champions Bruges take on AA Gent in their last home match. The club even put in place an extra incentive: a happy hour after the game.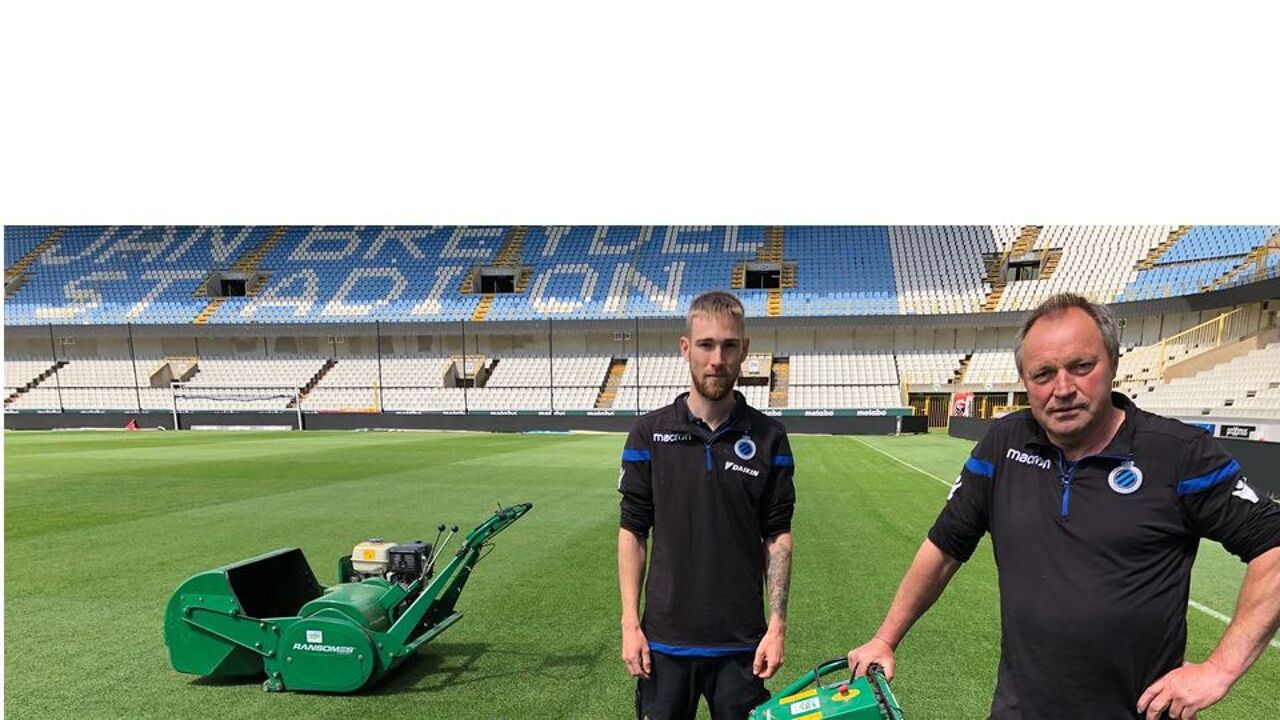 Fans had spread a message on social media to invade the pitch after the game, to celebrate the new league title. But the club wants to avoid that. It would ruin the pitch and cost a pretty penny. Moreover, after neighbours Cercle Brugge had taken the title in the second division some weeks ago, Cercle fans had come out on the pitch as well, which had a very bad impact on the grass.
The two Club Brugge greenkeepers, Urbain and Siebo, are begging fans to stay in the grandstands. The club joined their appeal, promising a happy hour if they behave well.
Club Brugge will stage a special celebration in the Bruges city centre on Monday 21 May.