Car crashes into Kalmthout shop
In Kalmthout (Antwerp province) a car continued straight on at a T-junction. It seems the driver did not brake. The driver escaped with light injuries.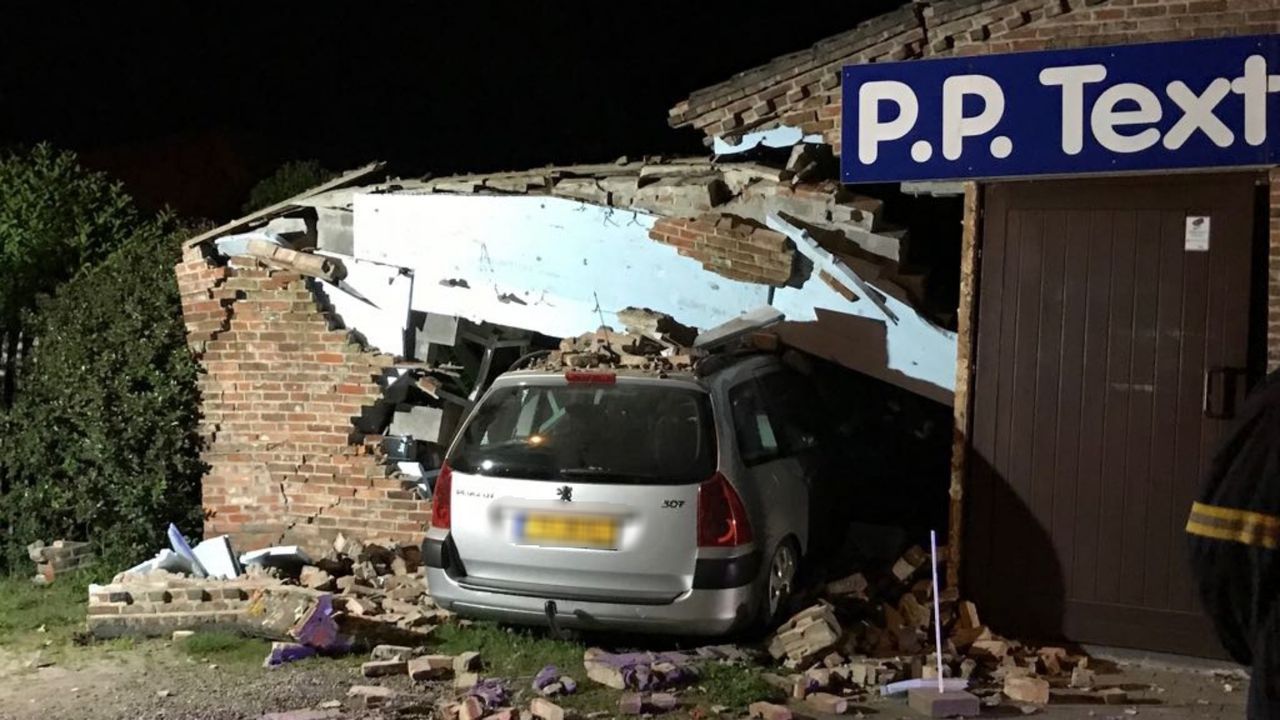 The accident happened in the Maalderijstraat in Kalmthout, around 1:20 in the night. The curtain and textile shop was heavily damaged. The store was housed in a former barn, and the corrugated plates of the roof contained asbestos. A specialised firm will take care of the clean-up at a later stage.