Eden Hazard: to stay or not to stay with Chelsea? Watch a remarkable interview
Chelsea's Belgian star player Eden Hazard won the FA Cup yesterday, but what about his future? Chelsea did not manage to clinch a Champions League ticket for next season, and rumour has it that Hazard is longing for a new challenge. An interview after the game - a special one, to say the least - did not bring any clarity, on the contrary.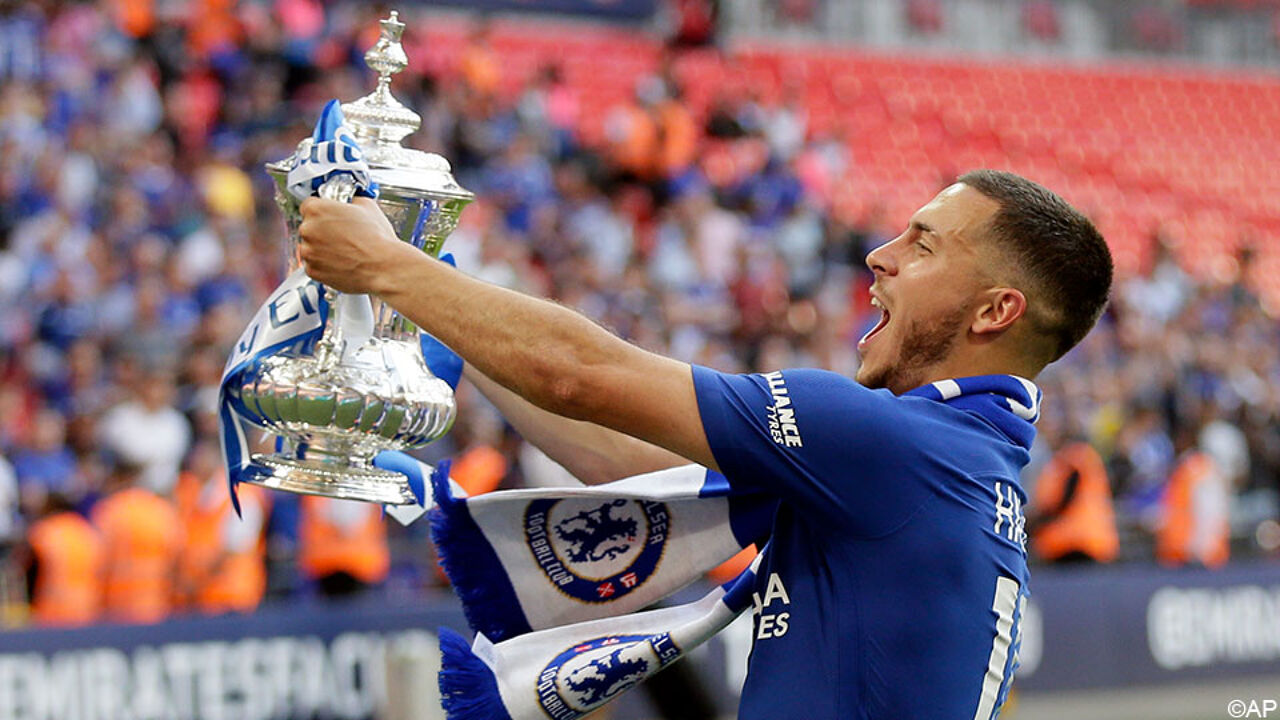 In a Facebook post by BT Sport, we see how the journalist is hearing Hazard out about his future, or at least, how he tries to. Hazard's team mate Antonio Rüdiger intervenes, while Hazard himself is answering with a joke.
Rumour has it that Eden Hazard could be moving to Real Madrid. However, the Belgian ace wants to play a good World Cup in Russia first to see where this will land him.