Shepherd dogs stand guard in Tervuren
Two brand new works of art have been unveiled in the Flemish Brabant municipality of Tervuren. The sculptures that stand on the square at the Warandepoort in the centre of Tervuren portray the Tervuren shepherd, one of the four breeds of Belgian shepherd dog.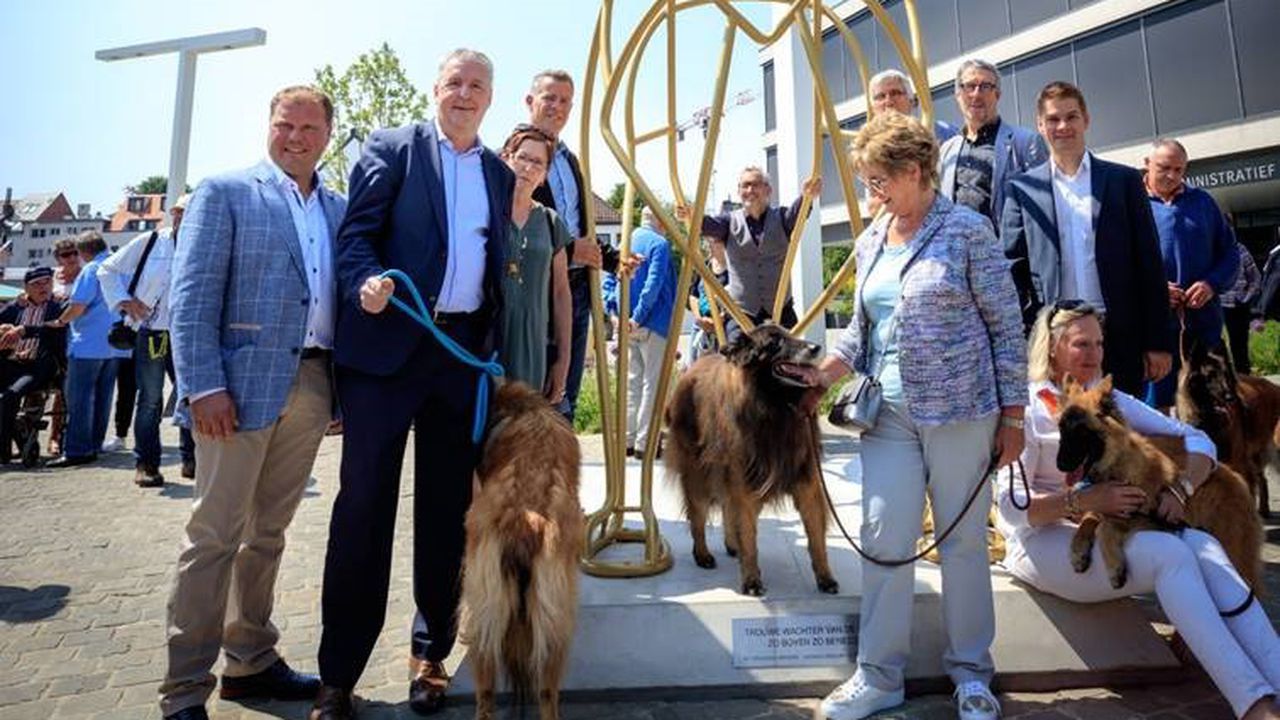 The municipal authorities in Tervuren want to highlight the village's association with the Tervuren shepherd. Tervuren that is home to the British School of Brussels and has many expats among its resident is best known as being the home of the Africa Museum.
The Tervuren shepherd is a typical shepherd dog with a brown fur around its neck, the rest of its fur is tinted black and brown. Its fur slightly longer fur than other shepherd dogs. The breed is from the same family as the Groenendaler, the Malinois shepherd and the Laken shepherd.
The Tervuren Alderman responsible for tourism Mario Van Rossem told VRT Radio 2 that the Tervuren shepherd is known the world over. "If you look it up in Google you find breeders in America and China. This is why we want to use the dog to make Tervuren more well-known. We held a competition to design a statue of a construction.
The Chairman of the jury was the Editor-in-Chief of NRC Handelsblad Peter Vandermeersch. He still lives in Tervuren and he chose designs by two Dutch artists. They are creative constructions made from steel tubes that are almost 4 metres high."
The dogs are on the square in front of Tervuren's cultural centre De Warandepoort.