PM Michel on Irish border: "What happens here will impact on us!"
The Belgian leader, Charles Michel, has paid an unprecedented visit to the border between Northern Ireland and the Irish Republic. Mr Michel believes that what happens here will have an impact on the future situation at Belgian ports.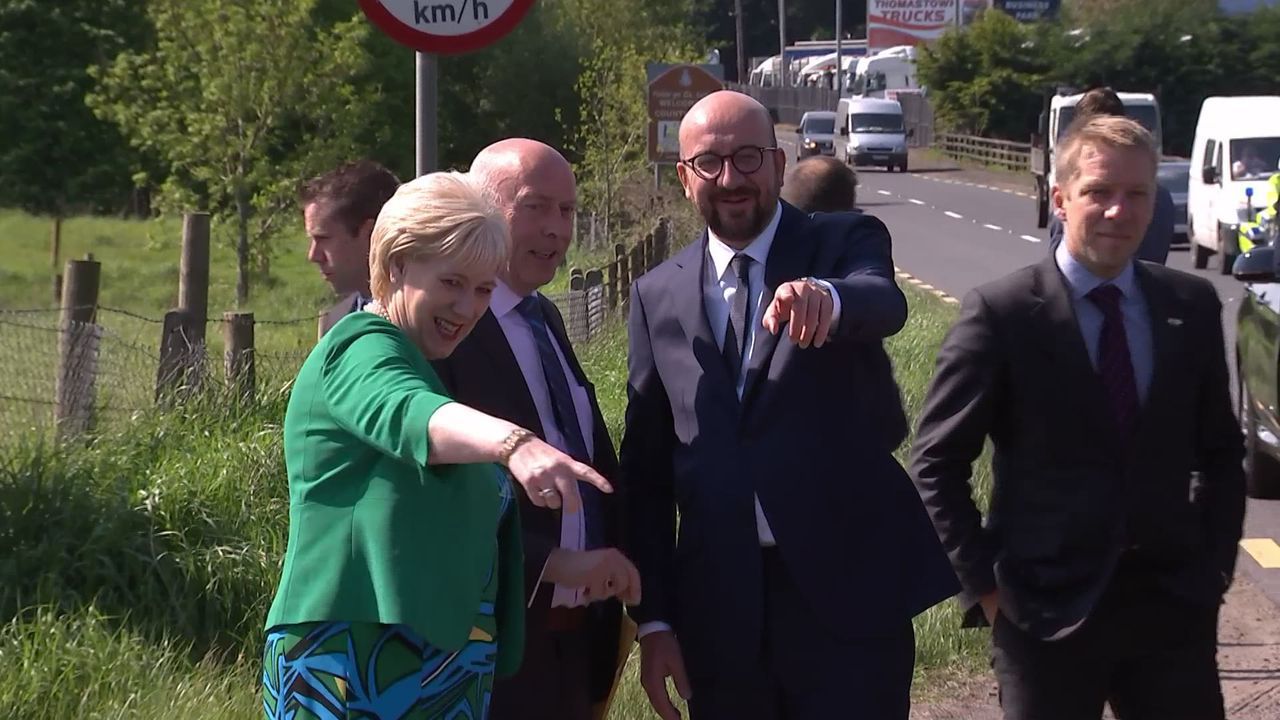 Mr Michel is believed to be the first EU leader to travel to the island of Ireland especially to visit the border. Today little can be noticed of the border and of the security that used to be so visible during the Troubles and the time before the two countries joined the Common Market. Nobody is eager to see a return of border checks and customs checks when this becomes an external EU border when the UK quits the EU next March.
Irish business minister Heather Humphreys: "We want to avoid a hard border. It would cause huge difficulty both to people, trade and the peace process."
PM Michel was eager to learn whether technology could help or whether this was a dream and was told by the Irish business minister that she really didn't know how it would help. The British government believes that modern technology can make customs checks on the border redundant. Whether or not customs checks will return to the border is one of the most controversial issues of the ongoing Brexit talks between the EU and the UK. The issue is important to Belgium too given trade traffic between the UK and the Belgian ports of Zeebrugge and Antwerp.
Mr Michel explained that any solution found for the Irish border could impact on the situation in Belgian ports: "We mustn't be passive in the talks. This is why I'm here."