20km of Brussels in sweltering heat
The 39th edition of the 20km of Brussels race is underway. The first disabled participants started from the Jubel Park near the European District of Brussels at 9:30AM. Top athletes got underway at 10AM, while afterwards it was the turn of you and me if we had been participating.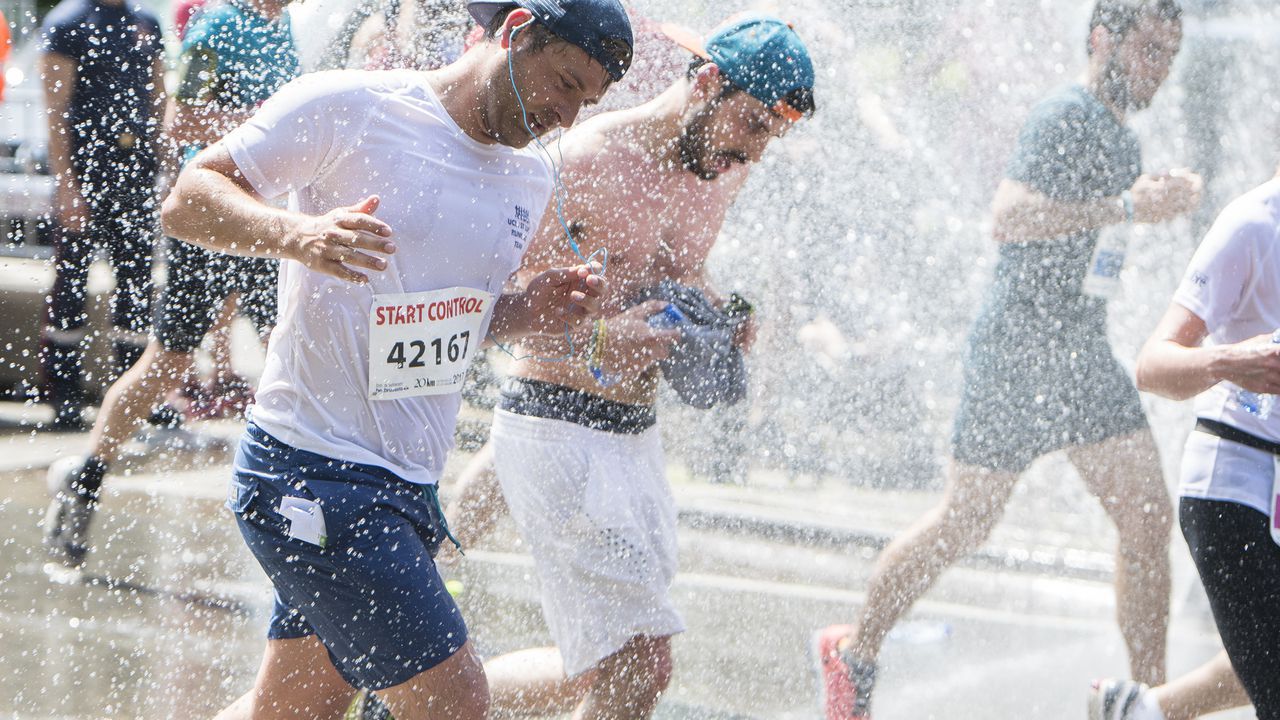 Up to 40,000 people are taking part and are being let loose on the Belgian and Flemish capital in several waves. It was Belgian PM Charles Michel that fired the starting shot. European Council president Donald Tusk ran the course.
Temperatures of up to 30°C are forecast and this has been a cause for concern. If temperatures of 23°C were recorded at the start, they are set to rise steadily topping 30°C this afternoon. The Brussels air is also reported to be particularly humid. Organisers have set out extra drinks stations with 350,000 bottles of water in all. Brussels firefighters are manning 3 "rain curtains" to provide refreshment for the runners.
The Red Cross is present at 14 aid stations: "Think more about your health and less about your time" seems to be this year's motto as runners are being advised to "take it easy".