600,000 statues in No Man's Land
Tens of thousands of people from all over the country have spent almost four years working on the Coming World Remember Me (CWRM) project. They have made 600,000 statues out of clay that are now being carefully put in place at the Provincial Estate Palingbeek at Zillebeek, near Ieper. Putting all the clay statues into place will take 50 days. Each day between now and the end of March 12,000 statues will be put into place.
The First World War claimed 600,000 victims in Belgium. The figures come from research done by the In Flanders Fields Museum in Ieper. The artist Koen Van Mechelen came up with a project he thougth fitting to remember them. However, Coming World Remember Me is more than just that.
A clay statue has been made for each and every victim of the Great War that fell in Belgium.
The choice of clay as a material refers to the sub-soil in the Westhoek area of West Flanders in which most of the victims fell. The conflict become stuck in the clay, both literally and figuratively.
The statues have been baked in a brick kiln to make them hard and able to stand up to the rain. Here fire has been used for constructive aims, while in the First World War and often since it has been used for the purpose of destruction.
The statues are shaped like a person sitting with their arms folded around their raised legs. The head is bowed, pensive and reflective.
Vulnerable, but also strong as the backbone  provides stability and strength. This is the massage the artist behind the project Koen Van Mechelen (photo below) wants to send out. We shouldn't only remember the war, but also that people can put their back into making the world a better place.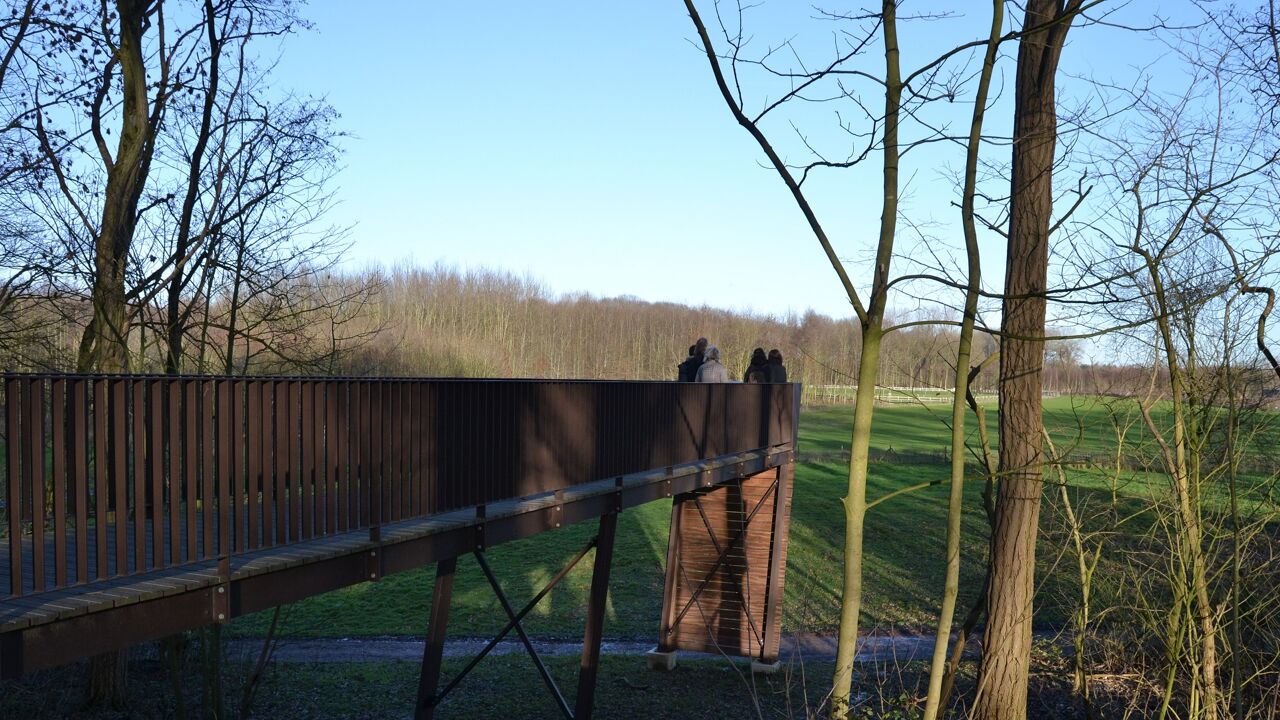 There will be even more to see at Zillebeke than the 600,000 statues. A giant egg measuring 10 by 4 metres will be placed in the middle of the field.
The egg is intended to symbolise life and that even after a catastrophic war like WWI new life can still flourish. The egg will be placed right in the middle of what was No Man's Land. It was here 100 years ago, between the British and German trenches that so many young lives came to an abrupt end.
The statues will remain in place until 11 November this year. The giant egg will remain permanently as will a work of art in glass in which dog tags will be collected. A dog tag is a piece of metal soldiers carry with them for identification purposes. The CWRM dog tags will each carry the name of one of the 600,000 people that fell in Belgium during WWI together with the name of a person that made one of the statues.