Aldi lorry mysteriously crashes into old police station killing two
A lorry crashed into the old police station in Machelen outside Brussels at the weekend killing two.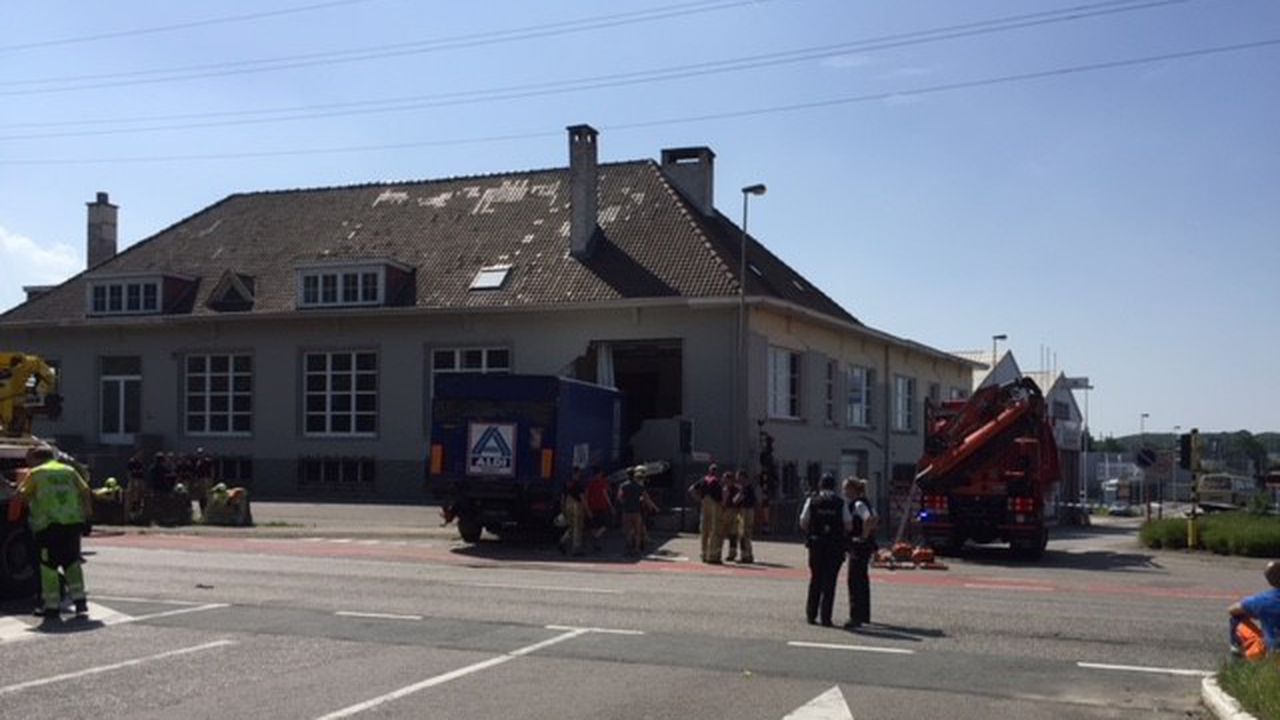 The accident happened shortly after 2PM on Saturday when a lorry belonging to the Aldi supermarket chain careered off the road and straight into a building that was formerly used as a police station by federal traffic police. The two people in the lorry were dead at the scene.
The lorry had just driven off the outer Brussels orbital ring road and for reasons that have not yet been explained kept on going straight on crashing into the old police station. The public prosecutor's office has appointed a traffic expert to try to fathom what exactly happened. The building hasn't been used by traffic police for over a year now and as a result of the crash is close to collapse. The road had to be closed for a while after the accident.