Hail and flooding hit Belgian coast
The seaside resorts of Ostend and Bredene bore the brunt of Sunday afternoon's torrential showers with enormous hailstones and significant rainfall in a short space of time. Streets were flooded as were cellars in both resorts. Firefighters received countless calls to sort matters out.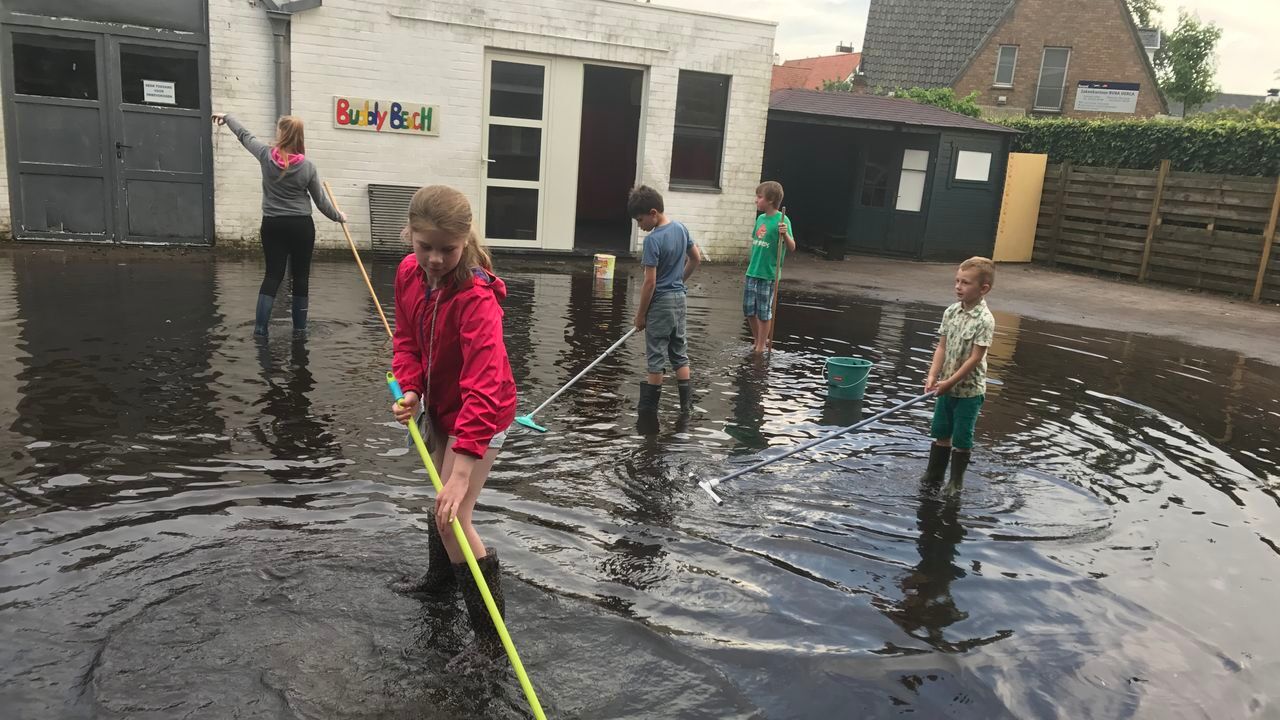 In the centre of Ostend the flooding turned streets into rivers and motorists had to contend with flooding and water in the streets. In Jabbeke, outside Bruges, (picture) parents and pupils had to step in to clean up their flooded school.