Prostate screening: "You don't need to go down on all fours at the doctor's"
This year's VRT anti-cancer fundraiser 'Everybody against Cancer' raised a record amount. In all 3.604.335 euros were collected.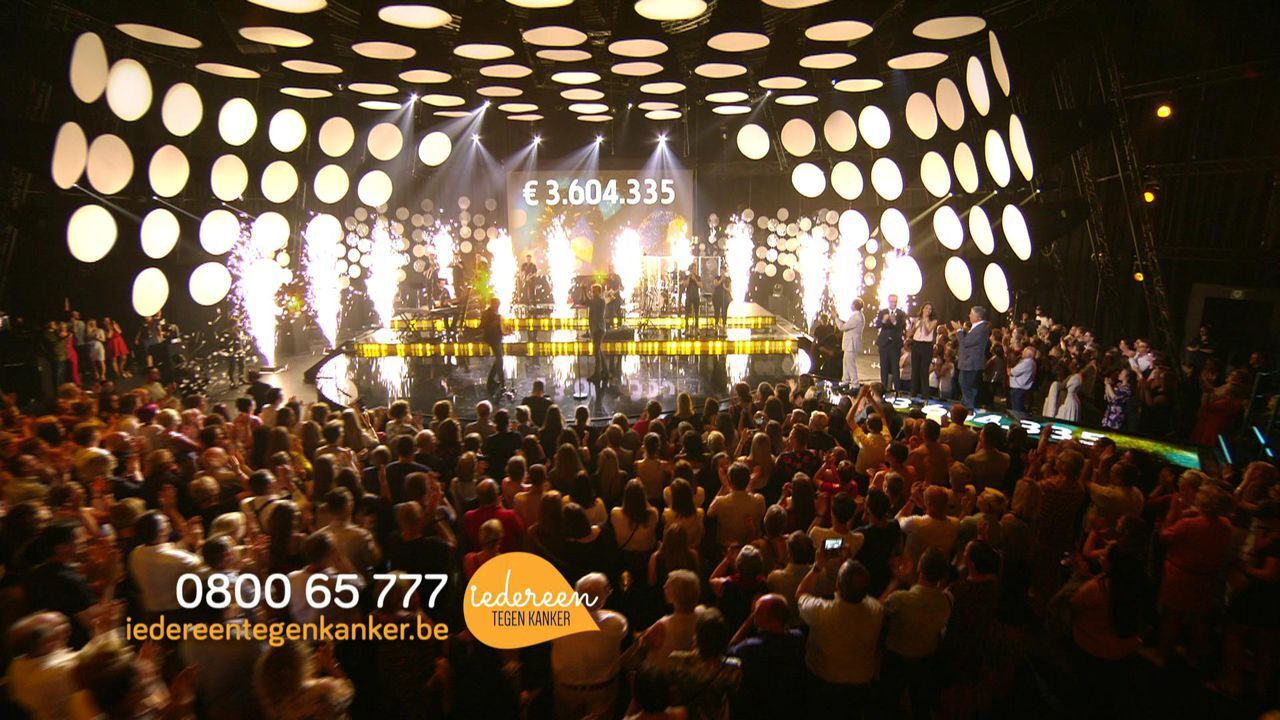 The amount was announced live on air during a special show on VRT's first television channel. Interspersed with music people involved in the fundraising, many of whom had also been touched by cancer in their lives, shared their experiences with the TV audience. Patients and their relatives also bore witness. The Flemish government including the health and innovation ministers all made contributions.
Actress Marleen Merckx collected cent coins across Flanders and after the recent death of a colleague urged men in Flanders to undergo a preventative check-up for prostate cancer. She pointed out that prostate cancer screening could be done by a simple blood test and no longer required men to go down on all fours at the doctor.