Dominant Devils ready for the World Cup
Despite going a goal down in the first half, the Belgian national football team enjoyed a convincing win against Costa Rica. In what was the last of a series of three friendly games ahead of the World Cup Belgium outclassed their Central American opponents. Manchester United's Romelu Lukaku scored twice and Chelsea's Eden Hazard put in yet another strong performance.
Belgium got off to a somewhat shaky start. Duarte had a chance to score for Costa Rica after just one minute. However, the Belgians soon found their way and were soon creating chances. However,  
Hazard and Vertonghen came close. However, it was the Costa Ricans that opened the scoring. The former AA Gent player Ruiz dis the honours on 24 minutes.  
Hazard turned up the heat still further and Mertens made it 1-1 on 34 minutes. Romelu Lukaku put the Belgians 2-1 up on 42 minutes and the half ended with Belgium in the lead.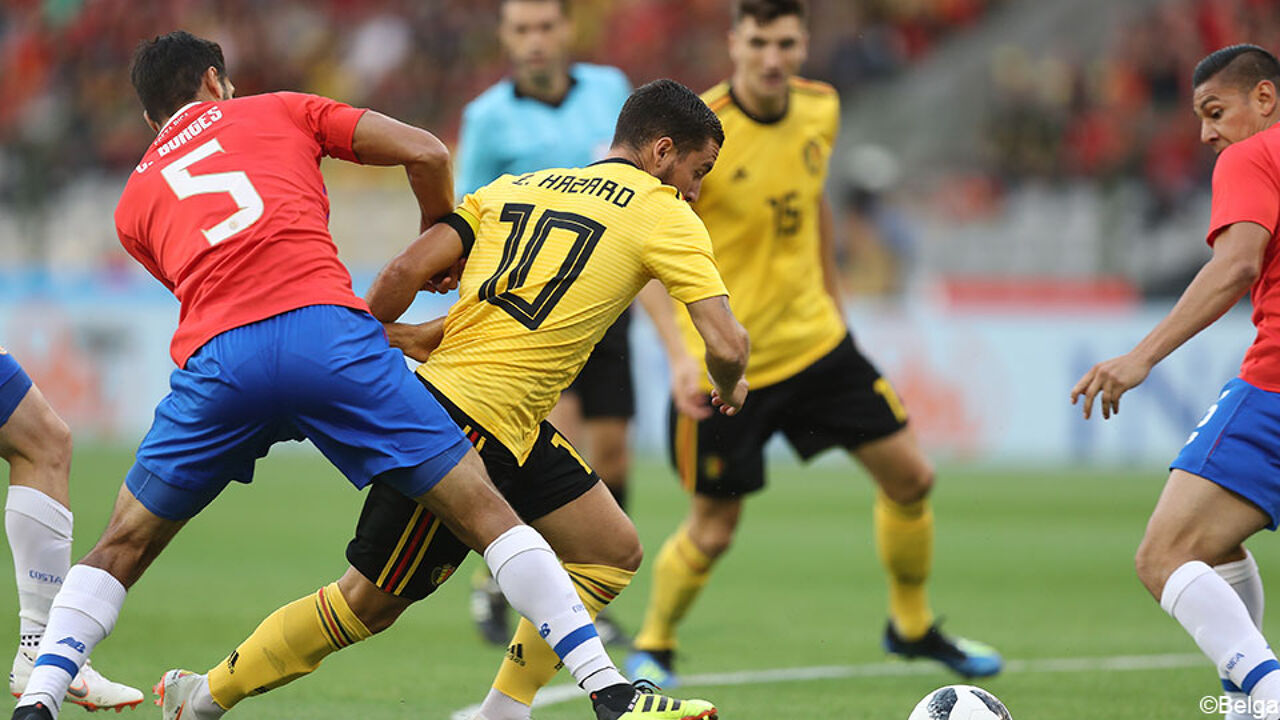 The second half saw Costa Rica outclassed and outplayed. Belgium went 3-1 up 5 minutes in through Lukaku. The Red Devils went 4-1 up a little later, once again after some excellent work by Hazard left the way open for Batshuayi to score.
The Belgians could have carried on and humiliated the Costa Ricans. However, they turned things down and the score remained 4-1.
The only worrying point of the game came when Hazard left the field injured after 70 minutes. It no remains to be seen whether his injury will see him miss any of the World Cup.