Jan Fabre provides new altarpiece for Antwerp's Saint Augustine Church
The Flemish artist Jan Fabre has used elytra from 450,000 jewel beetles to produces a new monumental baroque altarpiece for the Saint Augustine church in Antwerp. The church building is currently no longer used as a house of worship. Instead it is currently used as a concert hall by the Amuz music centre.
In 1628 the three greatest baroque painters Rubens, Jordaens and Van Dyck were asked by the Augustinians to paint three altarpieces for their monastery church on the Kammenstraat in Antwerp.  
Peter Paul Rubens painted the work for the main altar. Antoon Van Dyck and decorated the Apollonia and the Augustine altar and the left and right panels of the altarpiece. The works are now part of the permanent collection at the Royal Museum of Fine Arts in Antwerp (KMSKA).   
Jan Fabre's work comes 400 years since the opening of the church and is part of the Antwerp Baroque 2018 arts' festival. The artist work for more than two years on the pieces and is very pleased with the result.   
The work will remain in the church permanently.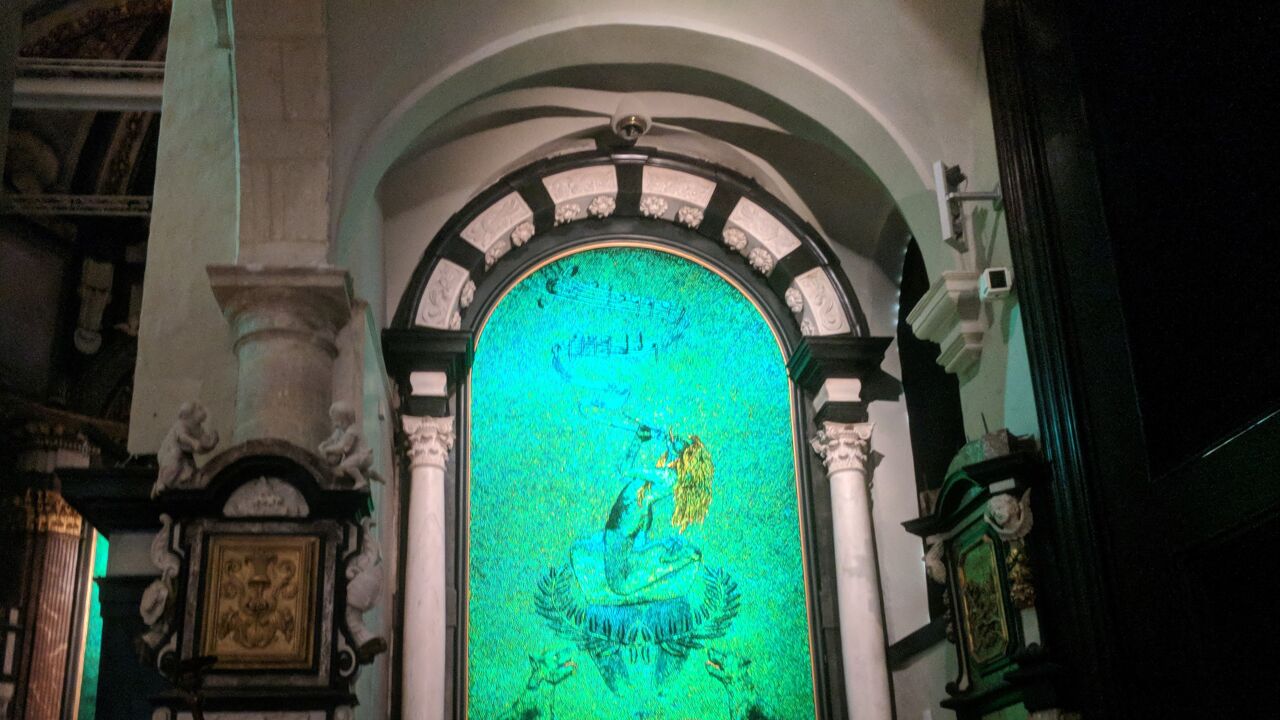 Once again Jan Fabre used elytra from jewel beetles for his work. In the past he used jewel beetles for the ceiling sculpture 'Heaven of Delight' (2002) that can be found in the Mirror Room at the Royal Palace in Brussels.  
By using the elytra, Jan Fabre is maintain an equilibrium between a mosaic and classic oil paint. They are reflective and each of them have a different intensity, meaning that the work looks completely different if the lighting changes.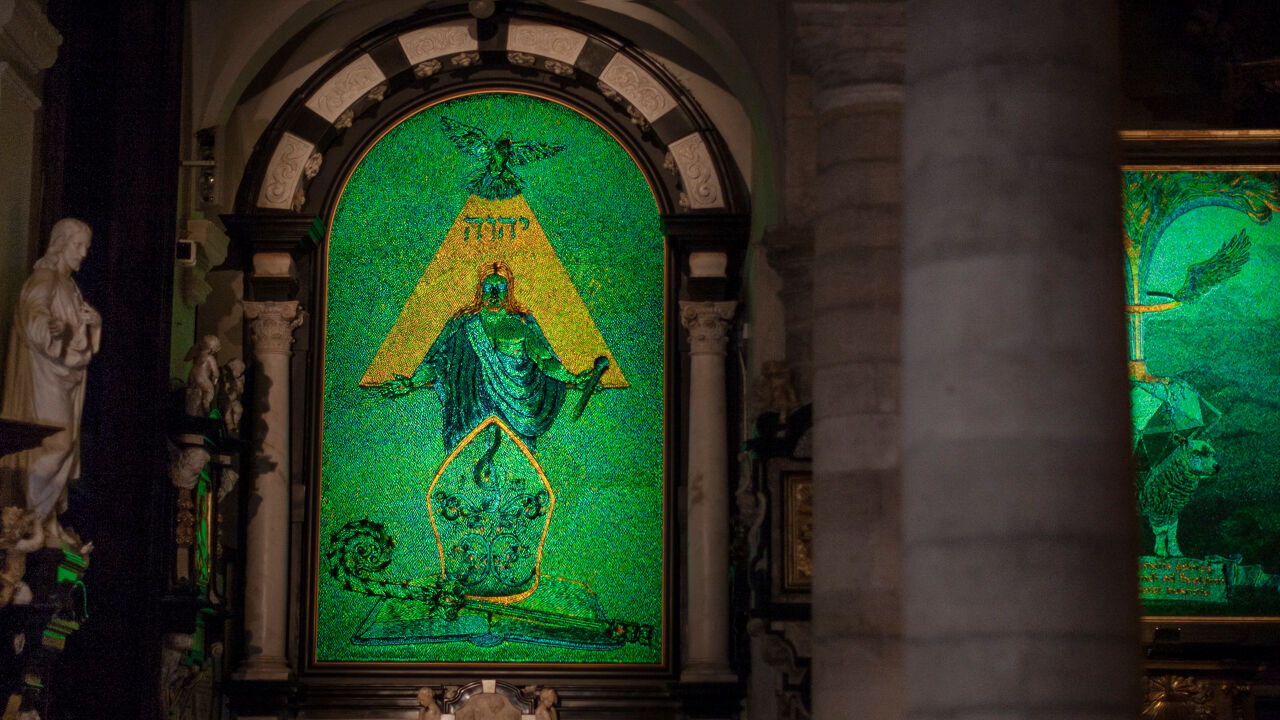 Jan Fabre's work can be visited every Tuesday, Wednesday, Thursday and Friday from 3 July until 9 Augustus from 2pm until 8pm. From 3 September the work can be viewed on Monday between 2pm and 8pm or during concerts in the church.