Animal rights activists invade Tielt abattoir and save one pig
Some 70 activists invaded the Tielt (West Flanders) abattoir early on Thursday morning. They manage to free one pig and to occupy part of the site, chaining themselves to cages. Police came to the scene to put an end to the action. The Tielt abattoir made the headlines last year when shocking undercover footage emerged showing how animals were brutally mistreated. 
Activists invaded the Tielt premises around 4.15 this morning. Most of them belong to the French pressure group 269 Libération Animale and the Belgian organisation Bite Back.  They said they wanted "to liberate an individual". In the end, they saved two pigs. (photos by 269 Libération Animale). 
They next moved on to what they call "the corridor of death", the corridor where animals are forced to go between their cage and the abattoir itself itself, where they chained themselves. Police came to the site to put an end to the action. No violence was used: "We negotiated with them, everything went fine. They didn't use violence." All activists have been identified and risk several charges. 
Undercover Tielt footage triggered a plan to avoid mistreatment in the abattoir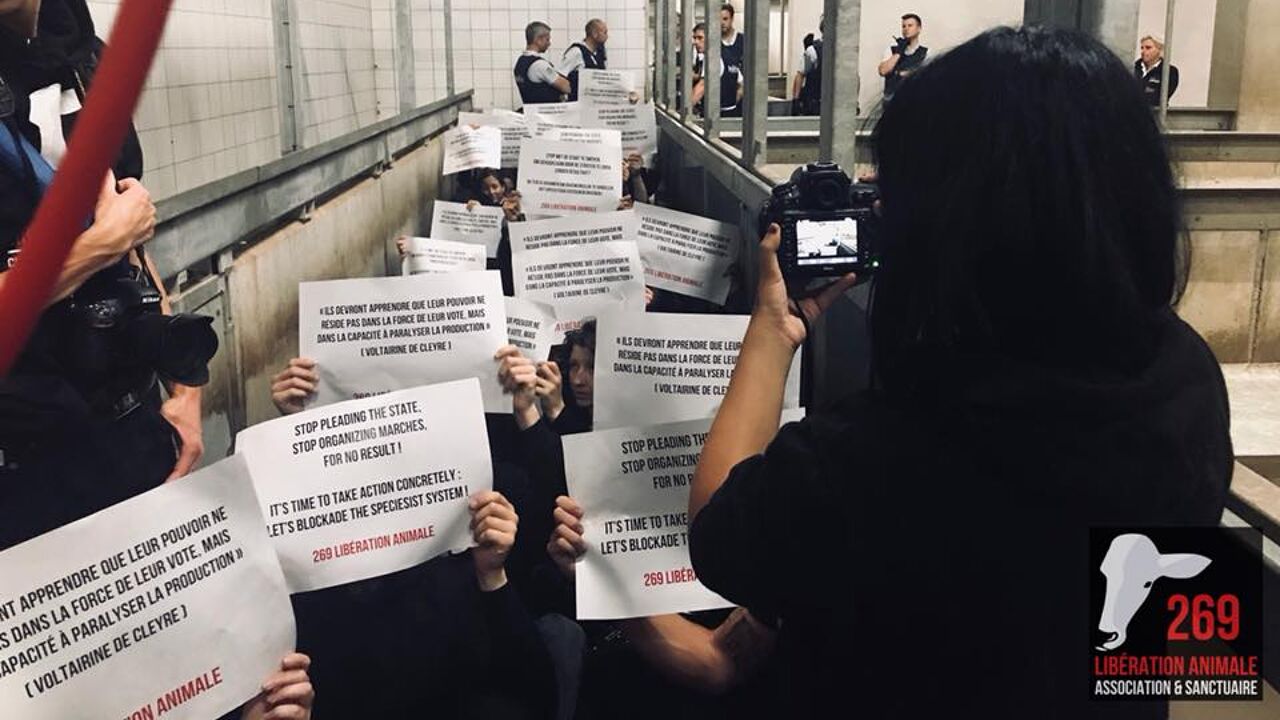 The Tielt abattoir caused controversy early last when shocking undercover footage emerged about how animals were treated inside. The Flemish Animal Welfare Minister Ben Weyts closed the abattoir for a certain time as a result, with an action plan being initiated to avoid the cruel treatment of animals.  Under the action plan, more CCTV cameras were installed, but it doesn't help a lot, the French activists argue. "A clean death is not what we want. We want the useless slaughtering to finish." 
The director of the Tielt abattoir said as a reaction that he "regrets the brutal action" staged by activists. "This is not a way to voice protests." Ben Weyts also disapproved of the action. 
This is not the right way to do it
However, the invasion was not always welcomed by other animal rights campaigners either. The Belgian activists' organisations Animal Rights and GAIA think it's not the right way to put the spotlights on the issue of animal suffering. "This looks more like an invision by the army", Michel Vandenbosch of GAIA argued. He is not sure whether the action will have any result. "You can't expect the abattoir to close its doors now. But anyway, they took one pig as a symbol. Maybe this animal will escape death and will have a nice life. At least that's something."