Delirium or disappointment? Belgium eager to write history against France tonight
France are the 1998 World Champions, but Belgium can set a first by reaching the World Cup final, playing only their second semi-final after 1986 in Mexico (where they lost against Argentina and Diego Maradona). Everything you wanted to or need to know about the World Cup semi-final clash between France and Belgium in Saint Petersburg tonight 20:00 CET), presented to you in a number of short items.
What's on the Belgian players' agenda today? They make a walk at noon, taking some extra rest just before and after. They go the stadium at 18:00 CET, two hours before kick-off.  
Belgium have no injured players, but are missing a key player anyway, as winger Thomas Meunier is suspended. In the French camp, striker Kylian Mbappé is nursing a back injury, but he is expected to play.
By beating England in their last group match, Belgium chose the hard way to the final. Brazil and France, compared to Sweden and Croatia as English obstacles: but according to goalkeeper Thibaut Courtois, it amounts to the same in the end, if you want to win the World Cup, you  need to be able beat everyone. 

The football pundit of Belgian national radio, Peter Vandenbempt, is disappointed about the French attack. He estimates that France could have shown more in attack than they have shown until now, given their talented players like Mbappé. However, speaking about the tactical picture, he thinks it will be harder to surprise French coach Didier Deschamps. France will be a very hard nut to crack, because it's a solid tactical block in midfield and defence.
Tonight could be a kind of strange match for some players. Many Belgian and French internationals are actually team mates, such as Paul Pogba, Romelu Lukaku and Marouane Fellaini at Manchester United, as the photo below shows.  At the same time, they boast a big market value. The Dutch public broadcaster NOS calculated that the expected starting teams are worth a staggering 1.7 billion euros together.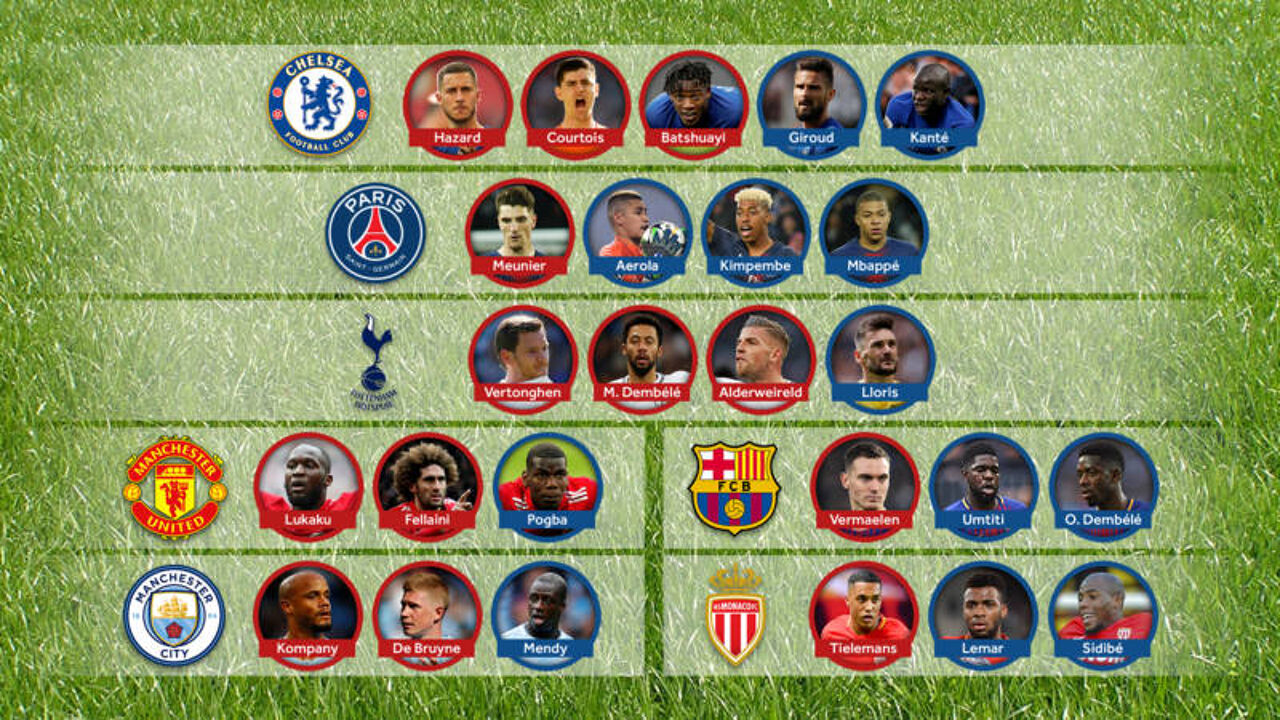 World Cup fever has been rising for some weeks now, but the semi-final made the people do something extra (four years ago, Belgium were ousted by Argentina in the quarters, now they reach the last four and are guaranteed two more matches, red.) In Waregem (West Flanders) a man painted the façade of his house in black, yellow and red, the colours of the national team. The man is actually a painter, and wanted to do something out of the ordinary, he told the VRT. You can judge the result yourself in the photo below.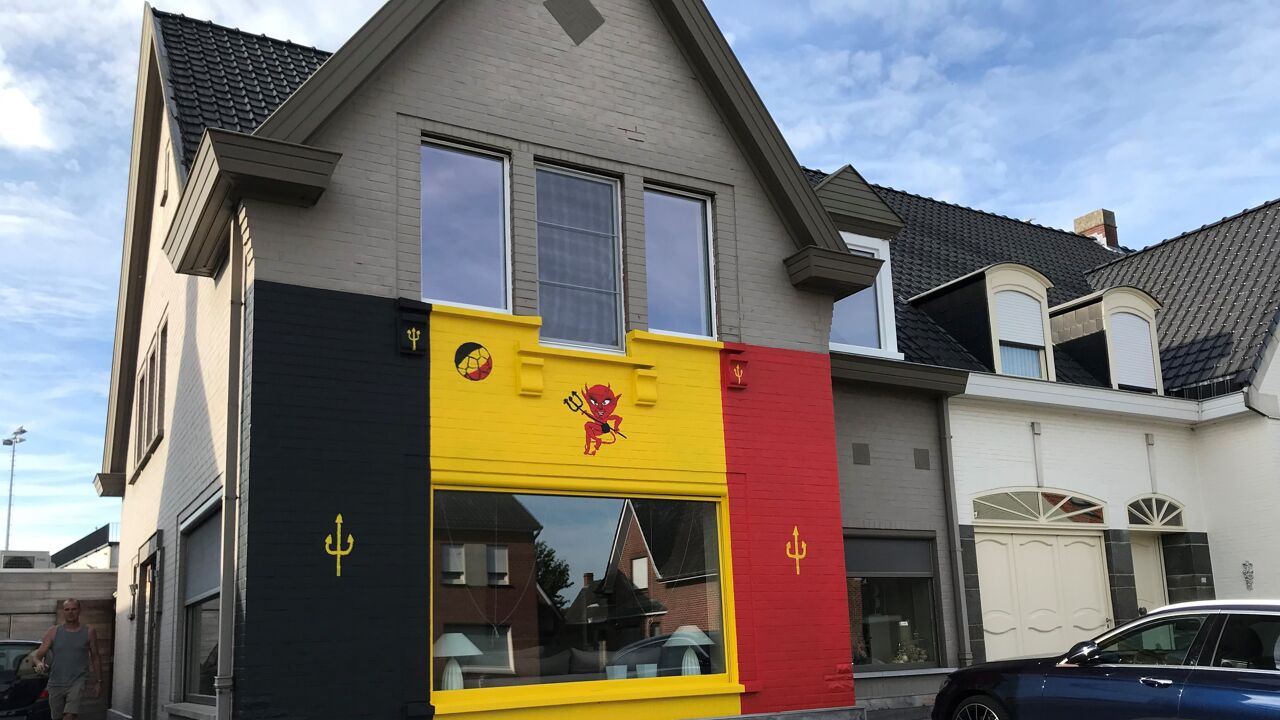 The Belgian PM Charles Michel says he is "optimistic" about Belgium's chances. "We have an excellent team. This is also good for our image abroad. More than ever, with the nice results of the Red Devils, but also in the Tour de France. We had a nice result there yesterday", the PM referred to Greg Van Avermaet feat of taking the yellow jersey in the team time trial. 
The vice-president of the Belgian Football Association (FA) Bart Verhaeghe knows that a good result will bring in extra cash: Belgium is certain to receive 18.7 million in prize money now, since they have reached the last four. A third place would generate 20.4 million. The world champion will get 32.3 million, the runner-up 23.8 million. Verhaeghe: "We are not interested in the financial aspect at present: we just want to write history now."  
Among those taking the plane to Saint Petersburg this morning to attend the semi-final, were Dries Mertens' parents (picture). Forward Mertens was left out of the squad for tactical reasons against Brazil, and it is not sure whether he will play against France. "We hope he will", they said. If Mertens makes the starting 11, Belgium will have more offensive strength, but less in midfield.